Books

Featured Books

pcb007 Magazine

Latest Issues

Current Issue

Finding Ultra

New demands on PCB fabrication, namely advanced packaging, ultra high density interconnect (UHDI), and new specialty materials, are converging, changing the landscape of our business. Is it time to start paying close attention to this convergence?

Developing a Strategy

A solid strategy is a critical part of success. This month, we asked some of the top industry leaders and business strategy "gurus" to share their thoughts on developing strategies.

Winning With TQM

In this issue, we explore how TQM has entered the DNA of continuous improvement disciplines, and the role leadership transformation plays in this. If you've ever competed against a TQM company, you understand their winning advantage.

Columns

Latest Columns

||| MENU
Arlon Releases Revolutionary Product
November 8, 2022 | Arlon Electronic Materials
Estimated reading time: 1 minute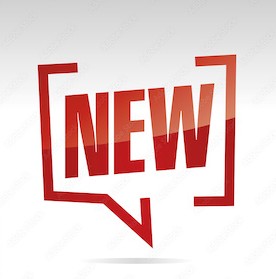 Arlon Electronic Materials, Rancho Cucamonga, CA, is proud to announce the release of its newest polyimide material 86HP.
This revolutionary polyimide laminate system is Anti-CAF, low z-axis expansion (0– 2600C), twice the thermal conductivity of conventional epoxy or polyimide systems, ideal for high layer count, HDI, multiple sequential lamination cycles. Arlon's 86HP offers the lowest dielectric constant and loss tangent currently available in polyimide laminate materials.  Additionally, Arlon's 86HP is halogen free and meets UL 94V-0. 
The 86HP has been designed for applications in which extended thermal exposure and long service life are critical.  Typical applications include space, avionics, aerospace, industrial and military; applications where epoxy systems may not deliver long term reliability.
Mark Carlson, Arlon's Global OEM Marketing Manager stated "The Anti-CAF performance of the 86HP will forever change the way circuits are designed using polyimide laminate system, because it allows for reduced hole-to-hole spacing. Designers also get the added benefits with 86HP of lower Dk and significantly lower Df than are found in traditional polyimide systems."
Arlon's 86HP has wide process latitude in lamination curing temperatures, this allows for up to 7 sequential lamination cycles.  Another benefit of the 86HP is the extended drill life over traditional polyimide systems, reducing the cost of fabrication. "Our fabricator base is reporting up to 1000 drill hits on PCBs fabricated with 86HP versus 100-200 hits on traditional polyimides." added Mr. Carlson.
The 86HP laminates will be manufactured at Arlon's Rancho Cucamonga, CA facility.  The product is available for purchase through all Arlon's distributors and sales representatives globally.
For more information visit Arlon at www.arlonemd.com.
---
Suggested Items
09/18/2023 | RTX
RTX business Collins Aerospace has been selected by BAE Systems as the provider for Large Area Display technology to be integrated into the cockpits of future Eurofighter Typhoon aircraft.
09/18/2023 | IPC
IPC Day France: Aerospace Electronics is an aerospace-focused networking event featuring key industry experts from NASA and Airbus and will take place on October 2, 2023 . 
09/14/2023 | CONFIDEE
CONFIDEE, a leading PCB partner, proudly announces its recent achievement of AS9120 certification. This prestigious certification highlights the company's commitment to excellence, quality, and customer satisfaction, making it a preferred choice for all defence and aerospace needs.
09/13/2023 | Hentec Industries/RPS Automation
Hentec Industries/RPS Automation, a leading manufacturer of selective soldering, lead tinning and solderability test equipment, is pleased to announce that Sinclair Manufacturing has purchased Pulsar solderability testing and Photon steam aging systems for installation in their Chartley, Massachusetts facility.
09/13/2023 | Vexos
Vexos, a leading global Electronic Manufacturing Services (EMS) and Custom Material Solutions (CMS) provider, is excited to announce the successful acquisition of the cutting-edge manufacturing facility ControlTek.