Rogers Corporation Reports Third Quarter 2022 Results
November 9, 2022 | Rogers Corporation
Estimated reading time: 2 minutes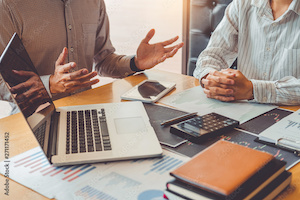 Rogers Corporation announced financial results for the third quarter of 2022.
"We are well positioned to move forward as an independent company focused on expanding our leadership in advanced materials solutions for high-growth markets including Hybrid and Electric Vehicles (EV/HEV) and Advanced Driver Assistance Systems (ADAS)," said Bruce D. Hoechner, Rogers' President and CEO. "Over the past year, we have not wavered in our focus on growing our business and implementing our proven strategy for developing innovative solutions and capitalizing on our market opportunities."
Hoechner added: "While the immediate macroeconomic environment remains challenging, we are steadfast in our commitment to partner with the world's leading technology firms and manufacturers to deliver cutting-edge materials for next-generation products, while improving margins and maintaining a strong balance sheet. I am confident in our ability to execute our strategy and deliver substantial value to all our stakeholders."
Q3 2022 Summary of Results
Net sales of $247.2 million decreased 1.9% versus the prior quarter resulting from the impact of ongoing global supply challenges, China COVID-related restrictions, regional power outages and unfavorable currency exchange rate fluctuations. AES net sales decreased by 7.5% from lower ADAS, wireless infrastructure and defense market revenue, partially offset by higher EV/HEV market sales. EMS net sales increased by 5.6% primarily resulting from seasonally stronger portable electronics market demand, partially offset by lower EV and automotive market revenue. Currency exchange rates unfavorably impacted total company net sales in the third quarter of 2022 by $4.9 million compared to prior quarter net sales.
Gross margin was 31.6%, compared to 34.3% in the prior quarter. The decrease in gross margin was primarily driven by underutilization charges, stemming from lower AES volume, and unfavorable product mix. To address the decline in gross margin the Company has undertaken a series of actions, including adjusting capacity levels in certain businesses and driving efficiency improvements.
Selling, general and administrative (SG&A) expenses decreased by $5.5 million from the prior quarter to $50.7 million. SG&A expenses declined due to lower employee-related costs and professional service fees.
GAAP operating margin of 7.5% decreased by 180 basis points from the prior quarter, primarily due to the reduction in gross margin, partially offset by lower SG&A. Adjusted operating margin of 10.8% decreased by 130 basis points versus the prior quarter.
GAAP earnings per diluted share were $0.78, compared to earnings per diluted share of $0.94 in the previous quarter. The decrease in GAAP earnings was due to lower operating income, partially offset by a decrease in tax expense. On an adjusted basis, earnings were $1.11 per diluted share compared to adjusted earnings of $1.22 per diluted share in the prior quarter.
Ending cash and cash equivalents were $236.5 million, an increase of $11.1 million versus the prior quarter. The ending cash does not include the termination fee from Dupont of $162.5 million, before taxes and transaction-related fees, received in the fourth quarter. In the third quarter, capital expenditures were $33.8 million and net cash provided by operating activities was $13.5 million.
---
Suggested Items
10/02/2023 | Spirit AeroSystems, Inc.
Spirit AeroSystems, Inc., announced the signing of a Maintenance, Repair and Overhaul service agreement through its subsidiaries with Vietnam Airlines Engineering Limited Company (VAECO) at the MRO Asia-Pacific Exhibition in Singapore.
10/02/2023 | Dan Beaulieu -- Column: It's Only Common Sense
A few weeks ago, I wrote about a column about how to manage a slowdown in sales. Since then, many of you have called me and said that things are still not getting better, so I'm happy to talk about this issue again. In my previous column, I listed some things you could do to improve your situation. Please go back and read it. But with so many still in a quagmire, I have gone back to the proverbial drawing board to come up with some new ideas and suggestions.
09/28/2023 | Technica USA
Technica USA announced it has reached a Master Distribution Agreement with SAA to promote and support automation systems & technology offered by SAA.
09/28/2023 | TrendForce
TrendForce projects that shipments of smartphone display panels (smartphone panels) will reach approximately 1.85 billion pieces in 2023, reflecting a YoY increase of 8.7%.
09/27/2023 | IFR
The new World Robotics report recorded 553,052 industrial robot installations in factories around the world – a growth rate of 5% in 2022, year-on-year.