DuPont Reports 3Q Net Sales of $3.3 Billion, Up 4%
November 9, 2022 | DuPont
Estimated reading time: 1 minute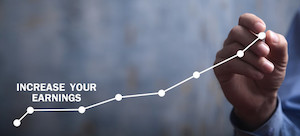 DuPont announced financial results for the third quarter of 2022.
"Despite a continued challenging macro environment marked by substantial cost inflation, we delivered better than expected top-line and bottom-line financial performance through disciplined operational execution including necessary targeted pricing actions," said Ed Breen, DuPont Executive Chairman and Chief Executive Officer. "Underlying demand during the quarter remained strong in most of our key end-markets notably semiconductor, water and general industrial. Looking ahead, we remain focused on solid execution and operating discipline to maintain strong financial performance in a global environment facing continued uncertainties."
"Last week's closing of the M&M divestiture to Celanese was a milestone event for DuPont, advancing our strategy to concentrate the Company's portfolio in more stable, higher-growth and higher-margin businesses," Breen continued. "With the M&M sale now complete, we are returning substantial excess capital to shareholders while also further strengthening our balance sheet to maintain financial flexibility. Our announcement today of a new $5.0 billion share repurchase program and our intent to retire $2.5 billion in long-term debt highlight our commitment to a balanced capital allocation approach focused on shareholder value creation."
Third Quarter 2022 Highlights 
3Q Net Sales of $3.3 billion increased 4%; organic sales increased 11% versus year-ago period
3Q GAAP Income from continuing operations of $359 million; operating EBITDA of $856 million increased 5% versus year-ago period
Operating EBITDA margin increased 30 basis points year-over-year
3Q GAAP EPS from continuing operations of $0.69; adjusted EPS of $0.82 increased 4% versus year-ago period; higher tax rate was a $0.05 headwind versus previously issued guidance
~$415 million of capital returned to shareholders through share repurchases and dividends
Transaction and Capital Allocation Updates
M&M Divestiture to Celanese closed on November 1 with gross cash received of $11.0 billion
Rogers Corporation transaction terminated on November 1 due to lack of receipt of regulatory clearance
Announces Board approval of new $5.0 billion share repurchase program with intended $3.25 billion accelerated share repurchase program to be executed imminently
Announces intent to retire $2.5 billion of Senior Notes due in November 2023 as part of balanced capital allocation framework
---
Suggested Items
12/07/2023 | TrendForce
TrendForce reports that smartphone production—fueled by reduced channel inventories and spikes in seasonal demand—saw a significant uptick in 3Q23.
12/06/2023 | IDC
Worldwide shipments of wearable devices grew 2.6% year over year during the third quarter of 2023 (3Q23) and reached an all-time high for the third quarter of 148.4 million units, according to new data from the International Data Corporation (IDC) Worldwide Quarterly Wearable Device Tracker.
12/04/2023 | USPAE
Seven microelectronics firms received nearly $10 million in combined funding to commercialize technologies of interest to the U.S. military services as winners of the Defense Business Accelerator (DBX) Microelectronics Challenge. This groundbreaking initiative is funded by the Department of Defense (DoD) and led by the U.S. Partnership for Assured Electronics (USPAE).
12/04/2023 | Cicor
The Cicor Group is publishing its financial mid-term targets for the next three to four years today and hosts its Capital Markets Event 2023 this evening in Zurich.
11/29/2023 | TrendForce
TrendForce's latest research indicates that despite a decrease in the CPI in Europe and the US this year, consumer budgets are still constrained due to the current high-interest-rate environment, and the real estate bubble in China has suppressed TV demand. Moreover, a significant increase in TV panel prices this year has led brands to scale down promotional events.