EMC Establishes Licensing Agreement with Arlon
November 15, 2022 | Arlon Electronic Materials
Estimated reading time: Less than a minute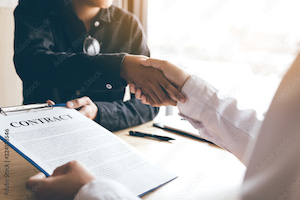 Arlon Electronic Materials, Rancho Cucamonga, CA, announced that it has entered into a production agreement with Elite Materials Co., Ltd. (EMC) Taiwan.
Under the terms of the agreement, Arlon will be licensed to manufacture EMC products.
This agreement will give EMC, the world's largest producer of halogen free laminate materials, its first manufacturing facility in North America. Arlon will initiate production in late 2023, upon completion of on-going facility upgrades.
Eric Tseng, EMC Overseas Sales Manager said "This license agreement will provide our valued North American customer base with access to EMC materials produced in the USA. Previously, customers had to purchase EMC materials exclusively from Asia, soon customers will have more sourcing options with EMC."
---
Suggested Items
12/01/2023 | Real Time with...productronica
Peter Brandt gives Pete Starkey a tour of atg's latest addition to the a9 line of equipment, the a9a tester for routed boards up to 25 x 21 inches in size. Small and medium size customers requiring small quantity flexibility, or advance technology testing, are atg's target customers for the a9a.
12/01/2023 | Epec Engineering Technologies
Precision Technology, Inc. (PTI) and Epec Engineered Technologies shared that they have joined together to give customers a greater range of high-quality printed circuit boards and other electronic products.
11/30/2023 | PRNewswire
Hi Sharp, a leading maker of video surveillance systems, is globally announcing its expansion into AI and cloud-based technologies for video capture.
11/29/2023 | TT Electronics
TT Electronics, a global provider of custom power solutions and engineered technologies, has announced that its Power and Control business has officially opened its new state-of-the-art research, development and manufacturing facility.
11/29/2023 | Inovaxe
Inovaxe, a world leader and provider of innovative material handling and inventory control systems, proudly announces its role as a distributor for VisiConsult's innovative X-ray Counter solutions in the United States.