Books

Featured Books

smt007 Magazine

Latest Issues

Current Issue

Economic Headwinds

This issue takes stock of the current economic outlook and how companies are using current conditions to move themselves through technological evolutions, workforce shifts, and financial changes. Even with these headwinds, there's forward progress to be made.

Attracting New Talent

To get different results in staffing, you must change how you define, promote and recruit your job opportunities. How do you become magnetic to high-quality early-career candidates?

Test and Inspection

Test and inspection methods are undergoing rapid change. In this issue, we consider the influence of AOI, AI, and human eyes. How exactly are these pieces of the puzzle changing the role of test and inspection?

Columns

Latest Columns

||| MENU
ICAPE USA's Jeremy Griner Talks Market Conditions
November 14, 2022 | Real Time with...SMTAI
Estimated reading time: 4 minutes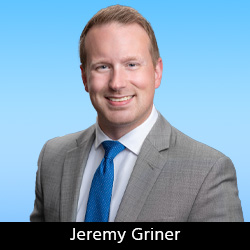 ICAPE USA managing director Jeremy Griner discusses current market conditions for PCB fabrication and shares the ICAPE perspective on which industries are experiencing growth. Griner also outlines how ICAPE is navigating current shipping and logistics challenges while continuing to grow sales during these dynamic times.
If you couldn't make it to Minneapolis for SMTA International, don't worry. Our Real Time with... SMTAI 2022 program features a variety of interviews with the industry's top engineers, managers and executives. 
Audio Transcript:
Nolan Johnson: Hi, Nolan Johnson here for Real Time with… SMTAI. Right now, I'm sitting with Jeremy Griner. He is the managing director of ICAPE USA. Jeremy, welcome.
Jeremy Griner: Thank you. I'm happy to be here.
Johnson: As we all are. Certainly this is a much more energetic show.
Griner: Yes, it is.
Johnson: Let's just launch into a quick discussion about ICAPE's perspective on markets to watch.
Griner: For us, some key markets that ICAPE is keeping a close eye on obviously would be automotive, specifically autonomous driving, electrical vehicles, but not just cars. Also, lawn mowers and things like that. We're also looking at Internet of Things, essentially technology that facilitates communication between devices and the cloud. Industrial automation is a big one as well, specifically robotics and conveyor systems. Server and data storage is another market that we're keeping a close eye on. Healthcare and medical devices is another rapidly growing industry.
Johnson: These are markets that you are already participating in?
Griner: Absolutely.
Johnson: As a supplier.
Griner: Yep. Absolutely.
Johnson: And these are markets to watch. Are all these markets on the grow from your perspective?
Griner: Yes.
Johnson: Is there anything that is going on as far as a challenge to watch for a declining market or a struggling market?
Griner: Markets that we are seeing a significant weakness in are PCs, mobile phones, and the consumer electronics industry. We're also seeing a slight decrease in, again, TVs. That's another one that's down fairly significantly. That really covers it.
Johnson: So, the theme there for where the markets are down a little bit is in the high volume consumer type goods.
Griner: Yep.
Johnson: What if you're into specialty applications, there's a lot of growth there?
Griner: There's a ton of growth out there. Yes.
Johnson: Okay. So that's interesting. How does that feed into ICAPE's growth strategy overall?
Griner: ICAPE is positioned very well to support the growth of these markets due to our diverse supplier base. We have high technology suppliers that can support the complex needs of the automotive, IoT, industrial and healthcare markets.  From a global perspective, we're trying to become a $300 million company by the end of 2023. To do that, we have to take advantage of these growing markets—higher technology, PCBs, 18 layer plus boards. We've hired a number of engineers or have a number of engineers on staff to support those higher technologies and to support our customers from a design standpoint, from a PCB fabrication standpoint as well as an assembly standpoint.
I'd like to talk a little bit more just about ICAPE's specific growth strategy. ICAPE was founded in 1999. At the global level, our growth has all been organic, which is pretty impressive. We went public in July of this year. ICAPE went public on the Euronext Growth in Paris, and so organic growth will continue. However, we also aim to pursue an external growth strategy through acquisition of moderately sized companies with a large portfolio of local customers in order to expand and consolidate the groups' presence in the U.S. and internationally. Again, our goal is to reach $300 million by 2023.
Johnson: What do you see as some of the most unexpected challenges to that sort of organic growth right now? There's a lot of momentum going on at ICAPE, but what are the challenges? What are the things you work at?
Griner: The number one challenge is I think everybody sees there's an economic slowdown on the horizon. That's a concern for us. But one of our biggest issues is logistics—transportation, freight, shipping, an increase in shipping costs. There's a lot of congestion at the ports, so that delays our lead times. It makes it very difficult for us to meet our customers' delivery dates. We've done a good job of that because we are shipping things a few weeks early to give it time to get through the port, and so that's helped. But yeah, I would say the economic slowdown is one of the biggest concerns for our growth. But the transportation cost is killing us.
Johnson: As it is most everyone. That is a common problem.
Griner: Yes, it is. It's difficult, but we've got an experienced logistics team who has done an excellent job of navigating the difficult circumstances that we're dealing with, and so we feel good that as time goes on, we should be able to overcome those challenges and be successful either way.
Johnson: What's the advice you're giving your customers around logistics challenges? How are you advising them?
Griner: Essentially, say they need a board in six weeks. Instead of ordering it six weeks in advance, order it eight weeks in advance. It just allows them a little bit more time if something does get caught at the port, that we're still getting their product to them on time and so that their production lines can keep running and their product development can keep rolling.
Johnson: Great. Thanks for taking the time to talk with us.
Griner: Of course. Thank you for having me and I appreciate it.
Johnson: I've been speaking with Jeremy Griner. He is the managing director of ICAPE USA. I'm Nolan Johnson. This is Real Time with... SMTAI. And thanks for listening.
---
Suggested Items
11/24/2023 | SMTA
The Surface Mount Technology Association (SMTA) announces the release of several more webinars, photo libraries, and poster sets as part of a generous donation from renowned industry expert, Bob Willis.
11/07/2023 | SMTA
SMTA, a leading advocate for workforce development and education supporting the electronics manufacturing community, will host a roundtable discussion focused on workforce development challenges in Arizona during the SMTA Arizona Expo and Tech Forum, at 8:30am on November 14, 2023, at the Double Tree by Hilton Mesa in Mesa, Arizona.
10/27/2023 | Real Time with...SMTAI
Sharing his observations on this year's SMTAI show, Ryan Flaherty, marketing director for SMTA, spoke with us at the end of this year's event. He gave us an update of what to look forward to when SMTAI moves to Rosemont, Illinois, in 2024.
10/23/2023 | ZESTRON
ZESTRON, the leading global provider of high-precision cleaning products, services, and training solutions in the electronics manufacturing and semiconductor industries, is excited to announce its participation in the upcoming SMTA Guadalajara Expo and Tech Forum, a premier event in the electronics manufacturing industry.
10/16/2023 | Koh Young Technology
Koh Young Technology, the leader in True3D™ measurement-based inspection solutions changed the industry over 20-years ago with its multi-projection solder paste inspection machine.