Books

Featured Books

smt007 Magazine

Latest Issues

Current Issue

Chips Don't Float

In Europe and the U.S., legislation is under way to revitalize PCB fabrication and packaging. What is the status of this work, and how specifically does this change the industry landscape for EMS companies? What will help keep us afloat?

Flying High With Digital Twin

The opportunity to use manufacturing simulation as a test bed for job planning and process optimization brings continuous improvement into the modern age. This may be an all-or-nothing type of project, but it's worth the investment.

Artificial Intelligence

In this issue, we (and AI) explored how and when artificial intelligence plays a role in manufacturing today. Whether on the factory floor, or in the front office, AI applications are emerging and changing how we approach planning, processes and problem solving.

Columns

Latest Columns

||| MENU
Your Shortage Is Someone Else's Excess
November 16, 2022 | Chintan Sutaria, CalcuQuote
Estimated reading time: 1 minute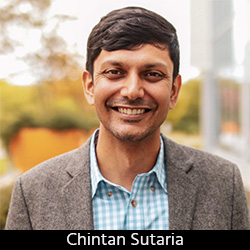 The Problem
Excess inventory is a ubiquitous issue in the electronics manufacturing services (EMS) industry and is made worse by the complexity and volatility of the modern supply chain. Considered an unavoidable cost of doing business, unchecked inventory cost has wreaked havoc on manufacturers without strict controls in place to keep their businesses safe. Excess inventory is not only costly for manufacturers themselves, but also for their end customers. Unwillingly, manufacturers are sometimes forced to eat this cost to avoid disrupting relationships with their customers and with the hope of making up the losses in next year's orders from the customer.
The other end of the inventory position is also a serious problem. While excess inventory can tie up much-needed capital, a lack of necessary inventory can prevent an EMS company from shipping assemblies to their customers. In fact, missing just one part can have a significant impact on the amount of capital tied up in partial kits waiting to be released to the production floor, or in incomplete work orders. The adage, "The most expensive part on the BOM is the part you don't have," became popular during the MLCC shortage of 2018 and has continued to ring true during the latest round of supply chain constraints.
Supply chains and markets experience normal fluctuations, so this type of excess and shortage situation is not necessarily unique. But the impact on OEMs and EMS companies seems to be much more extreme than the normal ebbs and flows of a market. This is because even when the market in aggregate has sufficient supply, the right components aren't in the right places at the right times.
Continue reading this article in the November 2022 issue of SMT007 Magazine.
---
Suggested Items
09/26/2023 | Cadence Design Systems, Inc.
Cadence Design Systems, Inc. announced the expansion of its node-to-node design migration flow based on the Cadence® Virtuoso® Studio, which is compatible with all TSMC advanced nodes, including the latest N3E and N2 process technologies.
09/25/2023 | Q Source
Q Source, a provider of custom solutions for the Bio-Medical, Electronic, Pharmaceutical Manufacturing industries, is excited to announce its strategic partnership with XDry Corporation, a renowned dry cabinet manufacturer.
09/22/2023 | Qualcomm Technologies, Inc.
Charter Communications, Inc. and Qualcomm Technologies, Inc., today announced a collaboration to deliver the next-generation Advanced Wi-Fi router that will bring Wi-Fi 7 and 10 Gbps Wi-Fi capabilities to Spectrum Internet users, helping support and enhance the converged connectivity experience for residential and small and medium-sized business customers. Advanced Wi-Fi routers with Wi-Fi 7 are expected to be available to Spectrum customers in 2024.
09/21/2023 | Dymax
Dymax, a leading manufacturer of light-curing materials and equipment, will exhibit in booth 1526 at SMTA International 2023 in Minneapolis, MN, from October 10-11.
09/21/2023 | Altus Group
Altus Group, a leading supplier of capital equipment and services to the electronics manufacturing industry, has signed an agreement with SMT Thermal Discoveries to distribute its advanced reflow soldering and thermal technology solutions in Ireland.