ICT Christmas Seminar 2022: The Caliber of a 'World Cup' Event
December 13, 2022 | Pete Starkey, I-Connect007
Estimated reading time: 10 minutes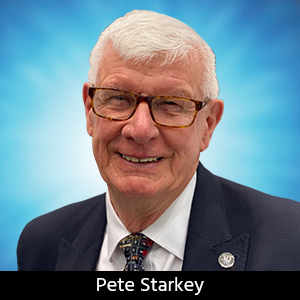 Regardless of the potential distraction of the international football match between England and Wales in the World Cup competition, an enthusiastic crowd of PCB fans gathered in Meriden UK for the Institute of Circuit Technology Christmas Seminar, an eagerly-awaited networking opportunity that included a face-to-face industry welcome event and an outstanding technical programme.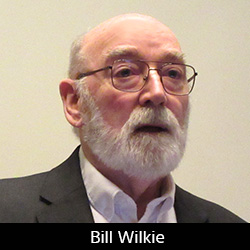 New Insights into Selective Solder Nozzle Technology
The first presentation, delivered by Dr. Sam McMaster from the Functional Materials and Chemistry Research Group at Coventry University, was introduced by Technical Director Bill Wilkie, who began by remarking upon the success of Happy Holden's recent series of engineering webinars. McMaster then shared his insights into wear mechanisms and future developments in selective soldering nozzles—a fascinating permutation of materials science, applied physics, and metal finishing in the practical context of a precision soldering technique that is currently growing in popularity.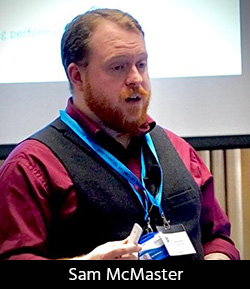 Using video clips for illustration, McMaster described selective soldering as a process where individual through-hole components are soldered onto a PCB using a solder fountain programmed to move to each required position from underneath the assembly. The principal benefit of using a single-tube nozzle during this process is that each solder joint can be independently controlled with minimal thermal shock. This highly flexible non-contact process results in fewer solder defects.
Although current nozzle technology includes wetting and non-wetting versions for different applications, most of McMaster's discussion concerned wetting nozzles. These have a limited-service life, and de-wetting issues during operation often cause increased maintenance downtime. The wear mechanism has been shown to be a complex mixture of corrosion and erosion effects. A KTP project is under way to develop a new base material with optimised composition, surface engineered for better wettability and increased lifetime, through corrosion resistance and initial wetting enhanced by electroplated and vapour-deposited coatings.
McMaster detailed the project methodology, from the evaluation of potential materials, coatings, and surface treatments, through to the production of initial prototype materials and new surface-engineered nozzles. New test methods have been established, mimicking real soldering conditions, to specifically study selective solder nozzles.
New insights have also been gained into the chemical reactions linking the wetting of solder to nozzles and the wear of nozzles. Alternative alloys and surface treatments have been developed to extend their lifetime and increasing their wettability; for commercial confidentiality reasons, however,  McMaster refrained from disclosing further details during the presentation.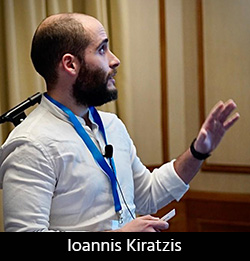 Flexible Circuits in Automotive Applications
Rapid growth in the utilisation of flexible circuits continues in automotive applications, especially in the electric vehicle (EV) sector. Representing a new corporate member of the Institute, Dr. Ioannis Kiratzis, chemical process engineer with Strip Tinning Flex, a division of Strip Tinning Automotive, introduced the company. Founded in 1957 and based in Birmingham UK, Strip Tinning has become a major supplier of components to a Tier 1 OEM base, specializing in antennas, smart glass, heating, lighting, and battery electronics.
Kiratzis discussed innovative solutions for EV battery modules, including flexible circuit applications for voltage and temperature control, and the manufacture of intelligent cell contacting systems for interconnection of individual cells within battery modules. He explained that, as a supplier to the automotive industry, the production part approval process is always a key consideration for the company. This industry standard outlines the process for demonstrating that engineering design and product specifications can be consistently met by the supplier's manufacturing process. Critical elements include accurate design records; a defined, monitored, and controlled process; and complete record-keeping and procedures for process failure mode effects analysis. 
Strip Tinning Flex recently moved from screen printing to inkjet imaging. Their substrates include polyethylene naphthalate (PEN) and polyethylene terephthalate (PET) flexible polyester laminates, as well as polyimide; crimping is commonly used for solderless electrical connection in automotive assemblies. To meet growing demand, the company is currently focused on substantially expanding their flexible circuit manufacturing capacity.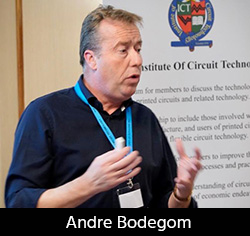 Open Communication Produces High-quality Results
André Bodegom, managing director of Adeon Technologies in the Netherlands, now part of the CCI Eurolam Group, then delivered a powerful message in his presentation on industry cooperation: "Strong and open partnerships are a prerequisite for the real-time integration of design data and production results," he said.
Bodegom began with some industry statistics and forecasts: The value of the global PCB market totaled $70.92 billion in 2020, of which the flex component doubled from 8% to 17% in recent years; the market is projected to reach a total of $86.17 billion in 2026 and as much as $130 billion by 2030. But although 93% of all production is currently coming from Asia, there is a clear trend toward increasing production in the U.S., followed by Europe. However, this shift will only happen if Europe makes a committed investment in greater automation in both hardware and software. Introducing and retaining intelligence throughout every stage of the manufacturing process is critical if Europe is to achieve better overall process control and alignment of different processes, with an aim toward higher traceability and self-learning algorithms.
Although increased growth is projected in European printed circuit board production after years of decline, the trend towards higher technology levels is the result of higher investment levels and growth in existing shops rather than an overall rise in the number of PCB factories in Europe. OEMs have inquired as to why they can't get high-quality PCBs in the right volume in Europe anymore. The reality is that, over the last 30 years, OEMs abandoned their European suppliers by consistently buying from Asia. In the meantime, Europe has lost much of its capacity, and such capacity is not easily reinstated, especially at the technology and quality levels currently being demanded.Page 1 of 2
---
Suggested Items
09/28/2023 | Nolan Johnson, I-Connect007
The practical question around CHIPS Act development and electronics assembly is, "Will this change how we do business?" Indium Corporation's Dr. Andy Mackie sat down with Nolan Johnson to share what he sees as emerging answers to that question from his perspective as an expert in electronics assembly and packaging, and as a participant in standards development through IPC, JEDEC, and SEMI.
09/27/2023 | Nihon Superior Co. Ltd.
Nihon Superior Co. Ltd. is pleased to announce that Keith Sweatman, the company's Senior Technical Advisor, will deliver a presentation titled "A Path to Ductile Low-Temperature Solders for Mass Production of Electronic Assemblies" at the upcoming SMTA International conference and exposition.
09/27/2023 | Hentec Industries/RPS Automation
Hentec Industries/RPS Automation, a leading manufacturer of selective soldering, lead tinning and solderability test equipment, is pleased to announce that Kyocera International has finalized the purchase of a Hentec/RPS Odyssey 1325 robotic hot solder dip component lead tinning machine. 
09/26/2023 | Conecsus Metals México
Conecsus Metals México, an innovative environmental technology and recycling company, will exhibit at the SMTA Foro Tecnico & Expo, Guadalajara, Jalisco, México, on Wednesday, October 25, 2023, beginning at 11:00 a.m.
09/21/2023 | Thermaltronics USA, Inc.
Thermaltronics USA, Inc., a globally acclaimed manufacturer of Precision Soldering Robots and innovative Curie point soldering systems, is excited to announce its participation in the highly anticipated SMTA Guadalajara Expo & Tech Forum, scheduled to take place from October 25-26, 2023.