I-Connect007 Editor's Choice: Five Must-Reads for the Week
January 6, 2023 | Andy Shaughnessy, Design007
Estimated reading time: 2 minutes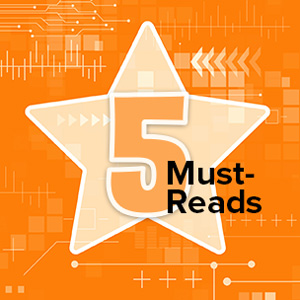 The youngsters are back in school, and we're all back to work. The water is back on for most of us in Atlanta; when temps dropped down to 8 degrees Fahrenheit, our pipes started bursting left and right. After a Christmas dinner with no water, I have a new appreciation for H2O
It's been a busy week, and we published a variety of articles, columns, and news items. In this week's top five, we have news about the market in Southeast Asia, a look at what the CHIPS Act really entails, a deep dive into CMMC, and a peek at how printed electronics developers are using flexible circuit concepts to facilitate PEC. We also say goodbye to a Top Gun PCB designer who left us way too soon.
Southeast Asia PCB Industry Report 2023-2032: Sector Set to Grow as Living Standards Increase
Published January 5
Interesting news from Southeast Asia: The standard of living is rising there, and PCB sales are expected to continue to grow. But it's a mixed bag. Check out the different per capita GDP for Singapore vs. Cambodia. We can expect the PCB industry to keep expanding in Southeast Asia, because these countries have vast labor resources and fairly friendly business environments.
Ventec: Contextualizing the CHIPS Act
Published January 5
There's been a lot of talk about the CHIPS Act, which Washington hopes will attract investment in semiconductor development and manufacturing to the U.S. But what does this legislation actually mean for the electronics industry? Ventec's Alun Morgan and Mark Goodwin share their thoughts on the nuts and bolts of this act, and its potential effect on our industry.
PCB Designer Dave Graves Has Passed Away
Published January 3
Sorry to hear about Dave Graves, who passed away just before Christmas as 65. I first met Dave when he won the Top Gun design competition at PCB West 20 years ago. He co-founded UltraCAD and spent years working at Monsoon Solutions. He was a great guy; the industry will miss him.
A CMMC 'Plan B'
Published January 5
If you're like me (and who isn't?), you've been wondering about all the hullabaloo regarding CMMC. Well, you're in luck. Divyash Patel of MX2 Technology has a great article in the newest issue of SMT007 Magazine that explains everything you need to know about the latest developments in Cybersecurity Maturity Model Certification.
Happy's Tech Talk #15: Printed Electronics Using Flex
Published January 5
I've always seen printed electronics and flexible circuits as similar technologies; now it looks like these two love birds may be headed to the altar. In his column, Happy Holden explains how PEC technologists are using flex technology concepts to facilitate new applications. No one doubts PEC's usefulness, but it seems to have plateaued over time. Will this arranged marriage with flex enable PEC to finally become the disruptive technology that many analysts predicted a decade ago?
---
Suggested Items
09/28/2023 | Nolan Johnson, I-Connect007
The practical question around CHIPS Act development and electronics assembly is, "Will this change how we do business?" Indium Corporation's Dr. Andy Mackie sat down with Nolan Johnson to share what he sees as emerging answers to that question from his perspective as an expert in electronics assembly and packaging, and as a participant in standards development through IPC, JEDEC, and SEMI.
09/28/2023 | ZESTRON
ZESTRON is happy to announce that Senior Application Engineer, Ravi Parthasarathy, will be presenting "Revolutionizing PCB Assembly Cleaning:
09/28/2023 | IPC
IPC continues to collaborate with the electronics manufacturing industry to meet their current and future workforce training needs.
09/28/2023 | IPC
Though product demand weakened this month with Orders and Backlog Indexes slipping, overall electronics industry operations remain healthy per IPC's September 2023 Global Sentiment of the Electronics Supply Chain Report.
09/27/2023 | AT&S
AT&S is working on the EECONE (European ECOsystem for greeN Electronics) project to develop new technologies to make electronics production in Europe more sustainable.