Books

Featured Books

smt007 Magazine

Latest Issues

Current Issue

Chips Don't Float

In Europe and the U.S., legislation is under way to revitalize PCB fabrication and packaging. What is the status of this work, and how specifically does this change the industry landscape for EMS companies? What will help keep us afloat?

Flying High With Digital Twin

The opportunity to use manufacturing simulation as a test bed for job planning and process optimization brings continuous improvement into the modern age. This may be an all-or-nothing type of project, but it's worth the investment.

Artificial Intelligence

In this issue, we (and AI) explored how and when artificial intelligence plays a role in manufacturing today. Whether on the factory floor, or in the front office, AI applications are emerging and changing how we approach planning, processes and problem solving.

Columns

Latest Columns

||| MENU
STEM Program: Evolving and Growing
January 16, 2023 | Charlene Gunter du Plessis, IPC Education Foundation
Estimated reading time: 3 minutes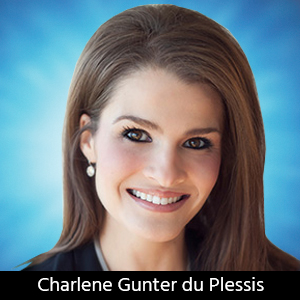 IPC has a responsibility to its current members but also in attracting and retaining new talent to the electronics manufacturing industry. This is no more evident than in the STEM event hosted by the IPC Education Foundation at IPC APEX EXPO. For the 2023 event, more than 500 students from nearly a dozen high schools are expected to participate in hands-on activities, touring the show floor, and learning from industry experts. The Career Panel Luncheon will expand across the in-person event as we broadcast and stream to schools across the United States.
Putting It in Perspective
The IPC STEM outreach event started in 2018 and more than doubled its size of that first year. We are very thankful for the support that we get from industry that allows us to bring this event to the San Diego Unified School District. We have made an impact and have collaborated with nine participating high schools over the past five years. To put some numbers in perspective, we started with about 50 students and now we have more than 500, which is also the reason behind expanding the event from one to two days.
Overall, the goal of the event is to create awareness, which is part of our mission statement to showcase the industry, and to educate and inform the students that there are different careers to consider and various career path entry points based on their skills when entering the electronics manufacturing industry.
Event Details
This year, the STEM event will take place on Wednesday, Jan. 25 and Thursday, Jan. 26.  It is an immersive experience where students have an opportunity to connect with the industry by talking to industry representatives, exhibitors at their booths, and to learn specific skill development tracks which include hands-on soldering, PCB design, and engagement opportunities for students and industry to connect through the show floor tour, booth visits, career panel, and career roundtable discussion.
Soldering: The students will participate in a hands-on soldering, pin build activity. They are always very excited to showcase what they've soldered on a PCB board. It is a fun activity with interactive components such as LED lights that flicker. You'll see these flickering LEDs on their clothing as they walk around on the show floor, so be sure to acknowledge their soldering skills when you see them.
Design: We are very fortunate to have support from Altium and Arduino for the PCBeTheChange design competition. The aim of this competition is to inspire students to consider a career path in PCB design while solving an environmental problem within their respective countries. We have approximately 210 different teams competing across 26 countries. We will showcase the winners of both the high school and university/college sections.
Show floor tour: Groups of students will tour the IPC APEX EXPO show floor. Those who are familiar with this event know IPC attracts between 9,000 and 11,000 attendees as exhibitors, suppliers, industry representatives, and other interested parties. This is an amazing opportunity for students to participate in a very large event with a single focus. Students stop at assigned exhibitor booths, engage by asking career-related questions, and learn about the industry.
Career panel luncheon: Students will gather to participate in a lunchtime career panel discussion comprised of various industry experts such as our event sponsors and IPC Emerging Engineers who bring a variety of skills, backgrounds, and different career stories to inspire the students. I believe this widens the knowledge and decision-making aspects for a student to know: "If I really want to be an engineer, this is what I need to do." The panel will be moderated by IPC President and CEO Dr. John W. Mitchell. It will be recorded and broadcasted to many schools across the United States.
Roundtable discussion: We realize that it can be difficult for students to ask very personal questions during the Q&A part of the career panel and therefore we have implemented this opportunity for students to engage with industry members. It is an honest, transparent, and open setting where students can receive real answers organically. They need real answers from real people sharing real stories. We feel that authenticity is needed to change the perception that people might have about electronics manufacturing.
To read this entire article, which appeared in the December 2022 issue of SMT007 Magazine, click here.
---
Suggested Items
09/22/2023 | IPC
Join fellow EMS leaders in the region on Oct 5, 2023, 4:30 - 8:00pm EDT, to share industry pain points and solutions. Our focus for this meeting is how companies profitably reach the next level of revenue. Following a presentation on the current EMS market and revenue tiers in the industry, participants will discuss how to reach the next level and grow their business. Discussion will pull from direct experience, questions, and ideas. From there, the conversation goes where you, the leaders, take it. Every roundtable ends in unique takeaways.  
09/21/2023 | Intraratio
Intraratio, a provider of enterprise software solutions, is pleased to announce its participation in the SMTA Guadalajara Expo and Tech Forum 2023.
09/21/2023 | SEMI
The SEMI Semiconductor Climate Consortium (SCC) issued its first report of the semiconductor ecosystem's greenhouse gas (GHG) emissions profile, an in-depth analysis of the semiconductor value chain's carbon footprint and priority-ranked carbon emission sources for the industry to address.
09/20/2023 | PDR
PDR is set to showcase its cutting-edge IR-E3 Series of SMD/BGA IR rework systems, as well as its industry-leading X-ray solutions.
09/20/2023 | Hentec Industries/RPS Automation
Hentec Industries/RPS Automation, a leading manufacturer of selective soldering, component lead tinning and solderability test equipment, announces that it has added assembly and production staff members to its team to accommodate its recent increase in sales and order demand.