Fujitsu Quantum Simulator Assesses Vulnerability of RSA Cryptosystem
January 23, 2023 | JCN Newswire
Estimated reading time: 1 minute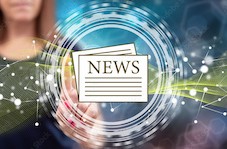 As concerns mount surrounding the potential threat posed by quantum computing to existing cryptographic methods, Fujitsu revealed that it conducted successful trials to evaluate the widely-used RSA cryptosystem for possible vulnerability to code-cracking by quantum computers.
Fujitsu conducted the trials in January 2023 using its 39-qubit quantum simulator to assess how difficult it would be for quantum computers to crack existing RSA cryptography, using a Shor's algorithm to determine the resources necessary to perform such a task. Fujitsu researchers discovered that a fault-tolerant quantum computer with a scale of approximately 10,000 qubits and 2.23 trillion quantum gates would be required to crack RSA -- well beyond the capabilities of even the most advanced quantum computers in the world today. Researchers further estimated that it would be necessary to conduct fault-tolerant quantum computation for about 104 days to successfully crack RSA .
While the research reveals that the limitations of present quantum computing technology preclude the possibility of this threat in the short term, Fujitsu will continue to proactively evaluate the potential impact of increasingly powerful quantum computers on cryptography security, as well as the eventual need for quantum-resistant cryptography. Dr. Tetsuya Izu, Senior Director of Data & Security Research at Fujitsu Limited and Global Fujitsu Distinguished Engineer, commented: "Our research demonstrates that quantum computing doesn't pose an immediate threat to existing cryptographic methods. We cannot be complacent either, however. The world needs to begin preparing now for the possibility that one day quantum computers could fundamentally transform the way we think about security."
With plans to boost performance of its quantum simulator to 40 qubits by the first quarter of fiscal 2023, and recently revealed plans to build a 64 qubit superconducting quantum computer within fiscal 2023 with the cooperation of RIKEN, Fujitsu remains at the vanguard of research and development in this critical field.
---
Suggested Items
09/25/2023 | Purdue University
Purdue University continues building momentum as America's leading university in semiconductors, with a broad range of updates this fall semester.
09/20/2023 | Siemens
Siemens Digital Industries Software announced that Gotion High-tech Co., Ltd. has selected the Siemens Xcelerator portfolio of industry software to build an intelligent battery manufacturing platform as part of achieving its digital transformation goals.
09/19/2023 | I-Connect007 Editorial Team
As expected, the U.S. Department of Commerce is actively administering to the $53 billion of funding in the CHIPS Act. A key committee in this process is the CHIPS Act Industrial Advisory Committee (IAC). Recently IPC vice president and chief technology officer Matt Kelly offered a printed circuit board and system-wide perspective to the IAC, part of the ongoing advocacy efforts being undertaken by IPC and other organizations, and later answered some questions about what he presented and how it was received.
09/18/2023 | Murata
Sabae Murata Manufacturing Co., Ltd. (in Sabae, Fukui Prefecture), a manufacturing subsidiary of Murata Manufacturing Co., Ltd., has completed a new research and development building that had been under construction on its premises since February 2022.
09/14/2023 | PRNewswire
Xanadu (xanadu.ai), a world leader in photonic quantum computing, announced a partnership with the Electronics and Telecommunications Research Institute (ETRI), a top South Korean government-funded research institution.