Altair, TU Delft Sign Campuswide License Agreement
January 25, 2023 | Altair
Estimated reading time: 1 minute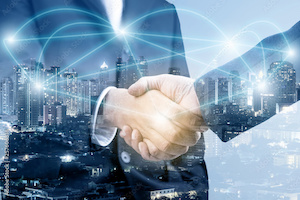 Altair, a global leader in computational science and artificial intelligence (AI), has signed a multiyear campuswide license agreement with TU Delft, the Netherlands' oldest and largest public technical university which is ranked 10th for engineering and technology in the QS World University Rankings. Under the new license, more than 25,000 students and 6,000 employees in various departments at TU Delft will benefit from an available pool of 1 million Altair Units, which will enable them to access Altair's comprehensive portfolio of simulation, data analytics, AI, and high-performance computing software solutions.
Extending access to Altair's broad toolset under a campuswide license underscores the university's determination to provide state-of-the-art technology to all its students and staff, thereby creating an excellent experience in research environments and beyond. The university's decision to invest in Altair Units – Altair's patented, units-based subscription licensing model – is also an excellent fit for its recent installation of DelftBlue, a new supercomputer that meets the growing need for extensive computing power to solve complex problems in physics, mechanics, and dynamics for students and faculty alike.
"We are thrilled to announce our new agreement with TU Delft, underscoring our joint commitment to top-level research and high-quality education that prepares future engineers, data scientists, and developers for success," said Sam Mahalingam, chief technology officer, Altair. "The flexibility Altair Units provide gives users access to any Altair solution they need, creating excellent conditions for both students and staff at TU Delft to use Altair's comprehensive toolset more extensively. We look forward to seeing TU Delft use Altair's portfolio to achieve outstanding results."
"Altair and TU Delft share a long collaborative history of providing students and staff with the industry's best-in-class technology solutions like Altair® HyperWorks® and have used it for teaching, student projects, and research in the mechanical and electrical engineering departments. After the installment of Delft Blue, more students and faculty members became interested in simulation," said Frans Broos, Information and Communication Technology (ICT) manager at the Electrical Engineering, Mathematics, and Computer Science (EEMCS) faculty and Delft High Performance Computing Centre (DHPC), TU Delft. "It made sense for us to pursue a campuswide license that would give everyone easy and affordable access to all of Altair's solutions. Additionally, beginning in early 2023, we plan to use Altair software for research and education in our aerospace, material science, and industrial design departments."
---
Suggested Items
09/18/2023 | RTX
RTX business Collins Aerospace has been selected by BAE Systems as the provider for Large Area Display technology to be integrated into the cockpits of future Eurofighter Typhoon aircraft.
09/18/2023 | IPC
IPC Day France: Aerospace Electronics is an aerospace-focused networking event featuring key industry experts from NASA and Airbus and will take place on October 2, 2023 . 
09/14/2023 | CONFIDEE
CONFIDEE, a leading PCB partner, proudly announces its recent achievement of AS9120 certification. This prestigious certification highlights the company's commitment to excellence, quality, and customer satisfaction, making it a preferred choice for all defence and aerospace needs.
09/13/2023 | Hentec Industries/RPS Automation
Hentec Industries/RPS Automation, a leading manufacturer of selective soldering, lead tinning and solderability test equipment, is pleased to announce that Sinclair Manufacturing has purchased Pulsar solderability testing and Photon steam aging systems for installation in their Chartley, Massachusetts facility.
09/13/2023 | Vexos
Vexos, a leading global Electronic Manufacturing Services (EMS) and Custom Material Solutions (CMS) provider, is excited to announce the successful acquisition of the cutting-edge manufacturing facility ControlTek.