ACME Lithium Locates Samples with High Lithium Values Using ASTERRA Satellite Technology
January 27, 2023 | Business Wire
Estimated reading time: 1 minute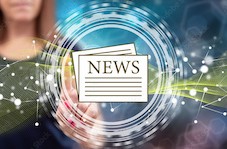 ASTERRA and ACME Lithium, Inc. (ACME) jointly announced their teaming agreement and collaboration in which ASTERRA satellite-based technology was used in the discovery of the highest values of lithium to date in Fish Lake Valley, Nevada. 
The use of ASTERRA technology produced a large number of locations of lithium value of above 100 parts per million (ppm), while traditional methods of exploration did not find any. This was accomplished without environmental destruction.
ACME stated that their recent geological field review and sampling program resulted in locating the highest surface lithium values to date, up to 1325 ppm. These values were located at coordinates pinpointed by ASTERRA's satellite technology, with the results confirmed by an independent lab.
"Using ASTERRA for this finding of lithium comes at a time when there is an urgent need to locate as much economic grade Lithium as possible due to booming demand," said Elly Perets, chief executive officer of ASTERRA. "When using satellites for mineral exploration, there are efficiencies in time and costs. Improving exploration methods by regional targeting reduces the ecological footprint."
Perets added, "The use of ASTERRA technology in collaboration with ACME drives unprecedented efficiency in the high-cost activity of identifying Lithium targets and deposits." As Fortune Magazine recently noted, experts agree with Elon Musk, there is simply not enough.
"This collaboration and initial case study with technology leader ASTERRA, confirms historical and new lithium occurrences on the property and that certain areas are enriched in lithium. We are excited to move forward with ongoing work at multiple projects," added Steve Hanson, president and CEO of ACME.
ASTERRA's artificial intelligence and machine learning algorithms extract the signal of lithium concentration underground from satellite based PolSAR data and pinpoints locations containing high lithium. This technology gives ACME a way to find lithium before investing in costly exploration where it may result in environmental destruction and civil conflicts.
---
Suggested Items
09/21/2023 | ViTrox
ViTrox, which aims to be the world's most trusted technology company, is pleased to announce the addition of Hayden Dalton to our team as a Field Support Engineer who based in Milwaukee, WI, effective August 21, 2023.
09/20/2023 | Qualcomm Technologies, Inc.
Qualcomm Technologies, Inc. is ushering in a new era of home connectivity, and new opportunities for service providers, with the introduction of the Qualcomm® 10G Fiber Gateway Platform and its signature feature, Qualcomm® Service Defined Wi-Fi technology.
09/19/2023 | Mirtec
MIRTEC, 'The Global Leader in Inspection Technology', is pleased to announce its participation in the upcoming SMTA Guadalajara Expo on Wednesday, Oct. 25, 2023.
09/19/2023 | Anaya Vardya -- Column: Standard of Excellence
In my last column, I discussed cutting-edge innovations in printed circuit board technology, focusing on innovative trends in ultra HDI, embedded passives and components, green PCBs, and advanced substrate materials. This month, I'm following up with the products these new PCB technologies are destined for. Why do we need all these new technologies?
09/18/2023 | RTX
RTX business Collins Aerospace has been selected by BAE Systems as the provider for Large Area Display technology to be integrated into the cockpits of future Eurofighter Typhoon aircraft.