Books

Featured Books

pcb007 Magazine

Latest Issues

Current Issue

The Registration Sweet Spot

Registration is underrated and underappreciated. The key is to ensure proper registration from layer to layer across the entire printed circuit board. It's a holistic process requiring anticipation, prediction, precise attention at each step, and detailed data tracking and monitoring.

High-reliability Fabrication

In this month's issue, our expert contributors discuss the latest in technologies, trends, complexities and resources regarding high-reliability fabrication.

Finding Ultra

New demands on PCB fabrication, namely advanced packaging, ultra high density interconnect (UHDI), and new specialty materials, are converging, changing the landscape of our business. Is it time to start paying close attention to this convergence?

Columns

Latest Columns

||| MENU
NIST Resources for CHIPS Act Participants
January 27, 2023 | Nolan Johnson, I-Connect007
Estimated reading time: 1 minute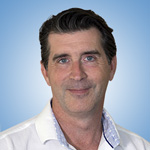 At the recent IPC Advanced Packaging Symposium, Dr. Frank W. Gayle, deputy director of the Advanced Manufacturing National Program Office, an interagency team with core staff hosted at the U.S. National Institute of Standards and Technology (NIST), gave a presentation on the work NIST has recently undertaken in support of both the semiconductor and R&D sectors, and the CHIPS and Science Act. 
In Gayle's presentation, he said the vision for the CHIPS and Science Act (also known as the CHIPS Act) is to develop and preserve three key areas: economic security, national security, and future innovation. 
He emphasized that the CHIPS Act is about more than just the semiconductor chips, reserving an entire slide for that point alone. While NIST acknowledges that the U.S. holds an impressive 85% stake in the semiconductor design market, only 3% of the global packaging industry resides within the U.S.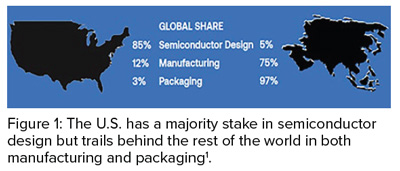 In support of this mission, Gayle drew attention to a series of resources that are now available on NIST.gov:
Metrology and Standards
"Strategic Opportunities for U.S. Semiconductor Manufacturing: Facilitating U.S. Leadership and Competitiveness through Advancements in Measurements and Standards," August 2022. 
Stakeholder Input on CHIPS Act
"Incentives, Infrastructure, and Research and Development Needs to Support a Strong Domestic Semiconductor Industry: Summary of Responses to Request for Information," August 2022. 


Commerce Strategy for Implementation
"A Strategy for the CHIPS for America Fund," September 2022. 
Semiconductor Supply Chain RFI Findings
"Results from Semiconductor Supply Chain Request for Information," January 2022.
Gayle concluded that the Incentives Program application process will be announced in February 2023 with funding proposals considered on a rolling basis. Learn more about the CHIPS Act at nist.gov. 
References
Data courtesy of the U.S. Department of Defense and IPC.
This article originally appeared in the January 2023 issue of SMT007 Magazine.
---
Suggested Items
11/30/2023 | PRNewswire
VPT, Inc., a HEICO company, VPT, Inc., a trusted provider of power conversion solutions for aerospace and defense, proudly announces its latest achievement of obtaining SAE AS9100 Revision D certification. SAE AS9100 Revision D enhances VPT's existing suite of certifications, including MIL-PRF-38534, MIL-STD-883, J-STD-001 (Space), IPC-A-610, and IPC-A-600, further cementing our commitment to excellence in quality and reliability.
11/29/2023 | TRI
Test Research, Inc. (TRI), the industry's leading provider of Test and Inspection systems for the electronics manufacturing industry, is pleased to announce the expansion of its Malaysian office, which opened in 2010.
11/29/2023 | Dana Korf -- Column: Dana on Data
November's issue of Design007 Magazine had an excellent theme that evolved around design simplification. There were exceptionally good articles about how to reduce over-constrained or needlessly complex designs. One significant time-consuming category is the creation of many design files and drawings which lead to lengthy creation and interpretation time along with the considerable time to resolve conflicting or erroneous information.
11/27/2023 | IPC
IPC welcomes the actions outlined today by the U.S. Government "to strengthen supply chains critical to America's economic and national security."
11/22/2023 | TTM Technologies, Inc.
TTM Technologies, Inc., a leading global manufacturer of technology solutions including mission systems, radio frequency (RF) components and RF microwave/microelectronic assemblies and printed circuit boards (PCBs) was honored with three awards at the IPC China Electronics Manufacturing Annual Conference held in Shanghai on October 27, 2023.