Real Time with... IPC APEX EXPO 2023: Positioning in the Market
February 1, 2023 | Real Time with...IPC APEX EXPO
Estimated reading time: Less than a minute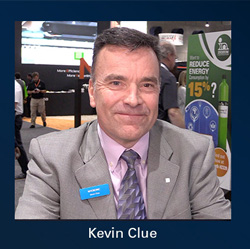 Mycronic's VP of Global Sales, High Flex Division, Kevin Clue, shares with guest editor Jesse Vaughan new innovations in Mycronic AOI and their position in the dispensing/coating equipment market. As a leading global partner for flexible PCB assembly solutions, Mycronic continues to respond to growing customer demand for standardized software integration and state-of-the-art inspection technologies.
If you were unable to attend IPC APEX EXPO 2023, don't worry. We're bringing you coverage of the week's events in San Diego, from ribbon cutting to tear-down.
Watch this interview below or click here to view on our show page.
---
Suggested Items
09/28/2023 | Nolan Johnson, I-Connect007
The practical question around CHIPS Act development and electronics assembly is, "Will this change how we do business?" Indium Corporation's Dr. Andy Mackie sat down with Nolan Johnson to share what he sees as emerging answers to that question from his perspective as an expert in electronics assembly and packaging, and as a participant in standards development through IPC, JEDEC, and SEMI.
09/28/2023 | IPC
IPC continues to collaborate with the electronics manufacturing industry to meet their current and future workforce training needs.
09/28/2023 | IPC
Though product demand weakened this month with Orders and Backlog Indexes slipping, overall electronics industry operations remain healthy per IPC's September 2023 Global Sentiment of the Electronics Supply Chain Report.
09/27/2023 | Cherie Litson, CID+, Litson1 Consulting
Rigid-flex circuits are unique structures; part rigid board and part flex, they're increasingly working their way into many of the electronic devices we use every day. There have been many advances in rigid-flex lately as more companies find themselves exploring this technology. So, before I started writing this article about rigid-flex design, I double-checked a few things. Fortunately, there is plenty of rigid-flex information available on a variety of great websites that we all know and trust.
09/18/2023 | IPC
IPC Day France: Aerospace Electronics is an aerospace-focused networking event featuring key industry experts from NASA and Airbus and will take place on October 2, 2023 .