Books

Featured Books

pcb007 Magazine

Latest Issues

Current Issue

The Registration Sweet Spot

Registration is underrated and underappreciated. The key is to ensure proper registration from layer to layer across the entire printed circuit board. It's a holistic process requiring anticipation, prediction, precise attention at each step, and detailed data tracking and monitoring.

High-reliability Fabrication

In this month's issue, our expert contributors discuss the latest in technologies, trends, complexities and resources regarding high-reliability fabrication.

Finding Ultra

New demands on PCB fabrication, namely advanced packaging, ultra high density interconnect (UHDI), and new specialty materials, are converging, changing the landscape of our business. Is it time to start paying close attention to this convergence?

Columns

Latest Columns

||| MENU
IPC Introduces New Committee Leader and Committee Volunteer Awards at IPC APEX EXPO 2023
February 8, 2023 | IPC
Estimated reading time: 1 minute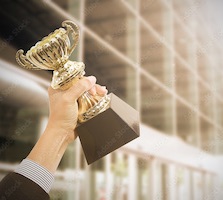 In keeping with its commitment to showing appreciation for its strong volunteer community, IPC introduced two new awards in IPC standards development at IPC APEX EXPO 2023. The awards, Committee Leader of the Year and Volunteer of the Year, were named in honor of key leaders and volunteers from IPC standards development efforts. The Hillman-Lambert Award, named for IPC Hall of Famers and longtime standards committee volunteers David Hillman and Leo Lambert, is awarded to volunteers of the year. The Goldman-Kessler Award, named for IPC Hall of Famers, and longtime committee leaders, Patty Goldman and Bernie Kessler, is awarded to leaders of the year.
Nominations for the 2023 awards were open to all volunteers and leaders whose groups had completed their standards projects between October 2021 and October 2022.  The awards were peer-selected, and a nomination committee was formed to review and judge all nomination packets.
The Hillman-Lambert Award was presented to Michael Ford, Aegis Software, and Christina Rutherford, Honeywell International, as the result of a tie vote. Ford received his nomination for his work with the 2-12c Cybersecurity Protection Standard Task Group. Rutherford was nominated for her work with the 7-31f IPC/WHMA-A-620 Task Group.
The Goldman-Kessler Award was presented to Bob Cooke, NASA Johnson Space Center. Cooke was nominated for his leadership of the 7-31k Wire Harness Design Task Group and the 5-24g Polymerics Standard Task Group.
In addition to Ford and Rutherford, nominees for the Hillman-Lambert Award included Erika Crandall, TE Connectivity; Hermann Eicher, EPT Guglhoer GmbH; Joseph Kane, BAE Systems; Garry McGuire, NASA Marshall Space Flight Center; Zhiqian Sang, Hangzhou Dianzi University; and Wei Wang, New HC3 Technologies Co., Ltd.
In addition to Cooke, nominees for the Goldman-Kessler Award were: Scott Bowles, Lockheed Martin; Constantino Gonzalez, Acme Training and Consulting; Thomas Marktscheffel, ASMPT GmbH & Co. KG; and Victor Xu, Huawei Technologies Co., Ltd.
"Volunteerism is the bedrock of our standards development activities," said Teresa Rowe, IPC senior director, assembly and standards technology. "The new standards development committee awards program is entirely volunteer-driven, created to recognize the best-of-the-best in our standards development activities."
Committee Leader and Volunteer of the Year awards will be presented on an annual basis, with next presentation taking place at IPC APEX EXPO 2024 in Anaheim, California. 
---
Suggested Items
12/01/2023 | Nolan Johnson, I-Connect007
This week's news items taught me a few things I didn't know. For instance, there's news about the new equipment for THT work, governmental support for advanced packaging technologies, an upcoming webinar from iNEMI on counterfeits, an interview with U.S. Rep. Blake Moore, one of the sponsors of the bipartisan Protecting Circuit Boards and Substrates Act, and columnist Tim Haag, using Star Trek to illustrate why simplicity is, ahem, paramount.
11/30/2023 | PRNewswire
VPT, Inc., a HEICO company, VPT, Inc., a trusted provider of power conversion solutions for aerospace and defense, proudly announces its latest achievement of obtaining SAE AS9100 Revision D certification. SAE AS9100 Revision D enhances VPT's existing suite of certifications, including MIL-PRF-38534, MIL-STD-883, J-STD-001 (Space), IPC-A-610, and IPC-A-600, further cementing our commitment to excellence in quality and reliability.
11/29/2023 | TRI
Test Research, Inc. (TRI), the industry's leading provider of Test and Inspection systems for the electronics manufacturing industry, is pleased to announce the expansion of its Malaysian office, which opened in 2010.
11/29/2023 | Dana Korf -- Column: Dana on Data
November's issue of Design007 Magazine had an excellent theme that evolved around design simplification. There were exceptionally good articles about how to reduce over-constrained or needlessly complex designs. One significant time-consuming category is the creation of many design files and drawings which lead to lengthy creation and interpretation time along with the considerable time to resolve conflicting or erroneous information.
11/27/2023 | IPC
IPC welcomes the actions outlined today by the U.S. Government "to strengthen supply chains critical to America's economic and national security."