Books

Featured Books

pcb007 Magazine

Latest Issues

Current Issue

Finding Ultra

New demands on PCB fabrication, namely advanced packaging, ultra high density interconnect (UHDI), and new specialty materials, are converging, changing the landscape of our business. Is it time to start paying close attention to this convergence?

Developing a Strategy

A solid strategy is a critical part of success. This month, we asked some of the top industry leaders and business strategy "gurus" to share their thoughts on developing strategies.

Winning With TQM

In this issue, we explore how TQM has entered the DNA of continuous improvement disciplines, and the role leadership transformation plays in this. If you've ever competed against a TQM company, you understand their winning advantage.

Columns

Latest Columns

||| MENU
IPC Introduces New Committee Leader and Committee Volunteer Awards at IPC APEX EXPO 2023
February 8, 2023 | IPC
Estimated reading time: 1 minute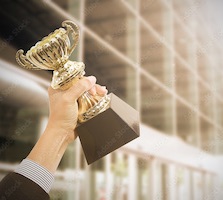 In keeping with its commitment to showing appreciation for its strong volunteer community, IPC introduced two new awards in IPC standards development at IPC APEX EXPO 2023. The awards, Committee Leader of the Year and Volunteer of the Year, were named in honor of key leaders and volunteers from IPC standards development efforts. The Hillman-Lambert Award, named for IPC Hall of Famers and longtime standards committee volunteers David Hillman and Leo Lambert, is awarded to volunteers of the year. The Goldman-Kessler Award, named for IPC Hall of Famers, and longtime committee leaders, Patty Goldman and Bernie Kessler, is awarded to leaders of the year.
Nominations for the 2023 awards were open to all volunteers and leaders whose groups had completed their standards projects between October 2021 and October 2022.  The awards were peer-selected, and a nomination committee was formed to review and judge all nomination packets.
The Hillman-Lambert Award was presented to Michael Ford, Aegis Software, and Christina Rutherford, Honeywell International, as the result of a tie vote. Ford received his nomination for his work with the 2-12c Cybersecurity Protection Standard Task Group. Rutherford was nominated for her work with the 7-31f IPC/WHMA-A-620 Task Group.
The Goldman-Kessler Award was presented to Bob Cooke, NASA Johnson Space Center. Cooke was nominated for his leadership of the 7-31k Wire Harness Design Task Group and the 5-24g Polymerics Standard Task Group.
In addition to Ford and Rutherford, nominees for the Hillman-Lambert Award included Erika Crandall, TE Connectivity; Hermann Eicher, EPT Guglhoer GmbH; Joseph Kane, BAE Systems; Garry McGuire, NASA Marshall Space Flight Center; Zhiqian Sang, Hangzhou Dianzi University; and Wei Wang, New HC3 Technologies Co., Ltd.
In addition to Cooke, nominees for the Goldman-Kessler Award were: Scott Bowles, Lockheed Martin; Constantino Gonzalez, Acme Training and Consulting; Thomas Marktscheffel, ASMPT GmbH & Co. KG; and Victor Xu, Huawei Technologies Co., Ltd.
"Volunteerism is the bedrock of our standards development activities," said Teresa Rowe, IPC senior director, assembly and standards technology. "The new standards development committee awards program is entirely volunteer-driven, created to recognize the best-of-the-best in our standards development activities."
Committee Leader and Volunteer of the Year awards will be presented on an annual basis, with next presentation taking place at IPC APEX EXPO 2024 in Anaheim, California. 
---
Suggested Items
09/18/2023 | IPC
IPC Day France: Aerospace Electronics is an aerospace-focused networking event featuring key industry experts from NASA and Airbus and will take place on October 2, 2023 . 
09/15/2023 | TRI
Test Research, Inc. (TRI), the leading test and inspection systems provider for the electronics manufacturing industry, will join productronica 2023, which will be held at Messe München Center from November 14 – 17, 2023.
09/13/2023 | I-Connect007 Editorial Team
For this month's issue on rigid-flex design, we spoke with instructor Kris Moyer, who teaches the IPC class "PCB Design for Flex and Rigid-Flex Boards." In this wide-ranging interview, Kris breaks down the hurdles facing rigid-flex designers and offers a variety of solutions for rigid board designers taking on their first rigid-flex circuits. He also provides a few horror stories to illustrate what happens if you don't follow sound design practices, rules, and standards. And, as Kris points out, "Your fabricator is your friend."
09/13/2023 | IPC
In conjunction with NEPCON Vietnam 2023, IPC hosted its popular IPC Hand Soldering and Rework Competition in Hanoi, Vietnam on September 6-8, 2023.
09/13/2023 | Hentec Industries/RPS Automation
Hentec Industries/RPS Automation, a leading manufacturer of selective soldering, lead tinning and solderability test equipment, is pleased to announce that Sinclair Manufacturing has purchased Pulsar solderability testing and Photon steam aging systems for installation in their Chartley, Massachusetts facility.