Books

Featured Books

pcb007 Magazine

Latest Issues

Current Issue

Finding Ultra

New demands on PCB fabrication, namely advanced packaging, ultra high density interconnect (UHDI), and new specialty materials, are converging, changing the landscape of our business. Is it time to start paying close attention to this convergence?

Developing a Strategy

A solid strategy is a critical part of success. This month, we asked some of the top industry leaders and business strategy "gurus" to share their thoughts on developing strategies.

Winning With TQM

In this issue, we explore how TQM has entered the DNA of continuous improvement disciplines, and the role leadership transformation plays in this. If you've ever competed against a TQM company, you understand their winning advantage.

Columns

Latest Columns

||| MENU
PFAS Regulations: A Global Landscape
February 13, 2023 | Suhani Chitalia, IPC
Estimated reading time: 4 minutes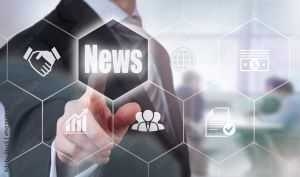 Per- and polyfluoroalkyl substances (PFAS) are continuing to garner industry attention on a state, federal, and global level. This group of over 4,500 man-made chemicals has a wide range of uses - from consumer products to industrial applications. In fact, if you look in your home, you are likely to find dozens of products that potentially contain PFAS.
Why are these chemicals so widely used? Because they possess unique properties that often cannot be replicated by other substances. PFAS are known to provide repellency, elasticity, temperature, and chemical resistance, among other attributes.  
However, with thousands of varying chemical structures, it is difficult to know the effects that each individual PFAS chemical can have on human health and the environment. What is known is that PFAS are persistent chemicals, meaning they accumulate and remain in the environment for long periods of time. This is largely why more and more policy makers in both the United States and in Europe have been taking steps in recent years to regulate PFAS.
Electronics manufacturing has a reliance on PFAS for various applications, including semiconductors, wire and cable insulation and cable assemblies, and printed circuit boards (PCBs). PFAS also provides unique properties that are critical for electronics components, such as temperature resistance, chemical resistance, water and oil repellency, compressibility, flame retardancy, high stress and crack resistance, and much more. Further, PFAS contributes greatly to the functionality of electronics and other materials.
Policies:
PFAS regulations are being seen everywhere. IPC has been working diligently on tracking and advocating for electronics manufacturing on two major upcoming PFAS policies: The REACH Annex XV Restriction Dossier on PFAS and the Toxic Substances Control Act (TSCA) Section 8(a)(7) Reporting and Recordkeeping Requirements for PFAS. 
REACH Annex XV Restriction Dossier on PFAS:
 A REACH restriction is an EU policy mechanism implemented by the European Chemicals Agency (ECHA) to protect human health and the environment from risks posed by chemicals. Restrictions generally limit or ban the manufacture, placement on the market, or use of a substance. An EU Member State, or ECHA, at the request of the European Commission, can initiate the restriction procedure if they are concerned that a certain substance poses a risk.  
Recently, the national authorities of Denmark, Germany, the Netherlands, Norway, and Sweden submitted a proposal to ECHA to restrict PFAS under REACH. The nation's first announced their intention to create the restriction, which will be one of the broadest in the EU's history, in December 2019 and began collecting evidence in May 2020. The timeline for the restriction moving forward is as follows:
The proposal was released on February 7
The six-month consultation period will begin on March 22
ECHA will hold an online information session on April 5, to explain the restriction process and help interested parties participate in the consultation process; and
During the consultation period, the Committee for Risk Assessment (RAC) and the Committee for Socio-Economic Analysis (SEAC) will meet to consider the risks and impacts on society.
TSCA Section 8(a)(7) Reporting and Recordkeeping Requirements for PFAS:
The U.S. Environmental Protection Agency (EPA) has proposed a reporting and recordkeeping requirement for PFAS under TSCA. Following amendments to TSCA implemented by the FY 2020 National Defense Authorization Act (NDAA), the EPA proposed that persons who manufacture (including import) PFAS since January 1, 2011, must report information on their PFAS uses, production volumes, disposal methods, potential exposures, and hazards.
 The EPA also recently released an Initial Regulatory Flexibility Analysis (IRFA) on this proposed rule, which highlighted the costs associated with the rule and its potential impact on small businesses. The final rule is expected to be published in Q1 of 2023.
Other PFAS Policies:
PFAS has sparked policies on a local and global scale. In the United States, several states have proposed legislation to limit or ban PFAS in its entirely. One notable example is the state of Maine, which recently passed a first-in-the-nation law that prohibits products made with PFAS chemicals. The law will take effect 2030, but companies are required to report their PFAS uses starting January 1. This deadline has led to hundreds of companies filing for a six-month extension to report their PFAS usage.
On a global scale, many countries are also starting to consider the impacts of PFAS and how regulations can effectively address potential risks associated with these chemicals. For example, the French Ministry of Ecological Transition and Territorial Cohesion recently launched an action plan for 2023-2027 to "strengthen the protection of the French people and the environment against the risks associated with PFAS."
Impacts of PFAS Policies:
The electronics industry is complex, with multi-tiered manufacturing processes and an intricate and complex supply chain. Identifying PFAS in this industry is a challenge, not only due to the sheer number of chemicals falling into the "PFAS" category, but also due to the resources needed to identify them.
At IPC, we encourage the electronics industry to examine their supply chain to better understand where PFAS exists, how it is used, what properties they are used for, and whether alternatives exist. Reporting PFAS usage and the possibility of bans is on the horizon, and the best way for the industry to respond is by preparing and providing policy makers with data and facts on PFAS use.
Chemical regulations are not a new concept, but a broad PFAS ban has the potential to greatly impact the electronics industry. The time for preparation is now.
---
Suggested Items
09/21/2023 | Dymax
Dymax, a leading manufacturer of light-curing materials and equipment, will exhibit in booth 1526 at SMTA International 2023 in Minneapolis, MN, from October 10-11.
09/21/2023 | Altus Group
Altus Group, a leading supplier of capital equipment and services to the electronics manufacturing industry, has signed an agreement with SMT Thermal Discoveries to distribute its advanced reflow soldering and thermal technology solutions in Ireland.
09/21/2023 |
Intraratio, a provider of enterprise software solutions, is pleased to announce that Ryan Gamble, CEO and Founder of Intraratio, will deliver an informative keynote presentation at SMTA International 2023. T
09/20/2023 | PRNewswire
ICZOOM Group Inc., a B2B electronic component products e-commerce platform, provided details on the Company's accelerated growth and steady market expansion strategy, as the Company leverages its strengthened balance sheet and fortified global brand following its successful listing on Nasdaq earlier this year.
09/20/2023 | Murray Percival Company
The Murray Percival Company proudly unveils its latest promotion, spotlighting its range of depanelizers.