Ansys Expands Cloud-Based Simulation Solutions Through Extended Collaboration with Microsoft
February 17, 2023 | ANSYS
Estimated reading time: 1 minute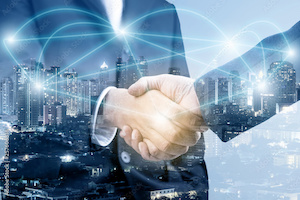 Ansys is extending its long-term strategic collaboration with Microsoft to accelerate virtual product design through expanded cloud-based access to Ansys' simulation solutions and computer-aided engineering (CAE) tools. As a next step, Ansys will develop a new offering that will enable customers to launch Ansys products using their Azure enrollment and connect third-party tools more easily.
As an integral component of the collaboration, Ansys will expand its go-to-market strategy with Microsoft, including digital twins connected to the internet of things, autonomous driving and flying systems development, and the use of simulation data to train artificial intelligence/machine learning (AI/ML) systems. Mutual customers who migrate to the cloud can increase productivity, reduce in-house technology costs, and improve virtual collaboration.
Ansys Access on Microsoft Azure will be a new offering available on the Azure Marketplace that will provide an alternative to Ansys' current managed cloud offering, Ansys Cloud Direct, which also runs on Azure. This new offering will enable customers to use their existing Ansys applications along with Azure services purchased directly from Microsoft to deliver cost-savings and improved data management as well as greater flexibility. The addition of Ansys Access on Microsoft Azure to Ansys' current cloud offerings will allow customers to choose the most effective method to realize the benefits of cloud-based simulation for their organizations.
Beyond cloud collaboration, Ansys is also working to integrate Microsoft 365 capabilities into the context of its engineering simulation tools to aid in the highly collaborative process of product design.
"Ansys Access on Microsoft Azure will enhance the development and design processes of our mutual customers through increased productivity, sharper workflows, and greater access to cloud-based CAE tools," said Shane Emswiler, senior vice president of products at Ansys. "By pairing Ansys' industry-leading simulation solutions with Azure, customers can innovate at scale in a virtual environment without compromising design accuracy or product integrity."
"Our continued collaboration connects the cloud computing capabilities of Microsoft Azure with Ansys' advanced simulation solutions to better enable virtual design and innovation worldwide," said Kurt Niebuhr, Principal PDM Manager at Microsoft. "In a time when digital solutions are needed more than ever, our collaboration enables us to provide engineers and innovators with cloud-based tools that meet and exceed their needs."
---
Suggested Items
09/26/2023 | Cadence Design Systems, Inc.
Cadence Design Systems, Inc. announced the expansion of its node-to-node design migration flow based on the Cadence® Virtuoso® Studio, which is compatible with all TSMC advanced nodes, including the latest N3E and N2 process technologies.
09/25/2023 | Q Source
Q Source, a provider of custom solutions for the Bio-Medical, Electronic, Pharmaceutical Manufacturing industries, is excited to announce its strategic partnership with XDry Corporation, a renowned dry cabinet manufacturer.
09/22/2023 | Qualcomm Technologies, Inc.
Charter Communications, Inc. and Qualcomm Technologies, Inc., today announced a collaboration to deliver the next-generation Advanced Wi-Fi router that will bring Wi-Fi 7 and 10 Gbps Wi-Fi capabilities to Spectrum Internet users, helping support and enhance the converged connectivity experience for residential and small and medium-sized business customers. Advanced Wi-Fi routers with Wi-Fi 7 are expected to be available to Spectrum customers in 2024.
09/21/2023 | Dymax
Dymax, a leading manufacturer of light-curing materials and equipment, will exhibit in booth 1526 at SMTA International 2023 in Minneapolis, MN, from October 10-11.
09/21/2023 | Altus Group
Altus Group, a leading supplier of capital equipment and services to the electronics manufacturing industry, has signed an agreement with SMT Thermal Discoveries to distribute its advanced reflow soldering and thermal technology solutions in Ireland.