Books

Featured Books

pcb007 Magazine

Latest Issues

Current Issue

The Registration Sweet Spot

Registration is underrated and underappreciated. The key is to ensure proper registration from layer to layer across the entire printed circuit board. It's a holistic process requiring anticipation, prediction, precise attention at each step, and detailed data tracking and monitoring.

High-reliability Fabrication

In this month's issue, our expert contributors discuss the latest in technologies, trends, complexities and resources regarding high-reliability fabrication.

Finding Ultra

New demands on PCB fabrication, namely advanced packaging, ultra high density interconnect (UHDI), and new specialty materials, are converging, changing the landscape of our business. Is it time to start paying close attention to this convergence?

Columns

Latest Columns

||| MENU
IPC Issues February Economic Outlook Report: Economic Data Provides a Mixed View of the Economy
March 2, 2023 | IPC
Estimated reading time: 1 minute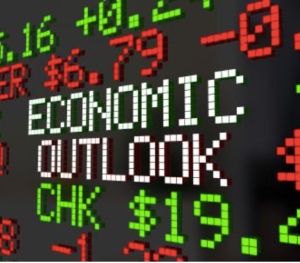 Economic data over the last month is providing a mixed view of the economy per IPC's February Economic Outlook report.
"On one hand, economic fundamentals continue to slow," said Shawn DuBravac, IPC chief economist. "However, despite aggregate softness, certain segments continue to do well. For example, the defense and space equipment sector hit another new high in January, aerospace is up significantly from pre-pandemic levels and other sectors key to the electronics industry are holding up well."
The report also shows that manufacturing sectors in Europe, the U.S., and China are all signaling contraction according to their respective PMI indexes, but in China and Europe at least, things are looking less bad this month. Despite signs of slowing demand, manufacturers continue to hire. "The broader economy added more than 500,000 new jobs, a shocking number in the midst of what many believe is the start of a recession," added DuBravac.
Additional data in report show:
U.S. manufacturing sentiment contracted for a third consecutive month, falling from 48.4 to 47.4 in January.

U.S. industrial production was unchanged in January, but was noticeably weaker than the expected 0.5 percent increase. The manufacturing sector improved 1 percent in January, but prior months were revised downward leaving the headline index lower than previously believed. Industrial production has likely peaked, despite January's rise.

The S&P Global Eurozone Manufacturing PMI moved higher in January, rising from 47.8 to 48.8. The index hit a five month high, but remains in contractionary territory.

EU electronics manufacturing output fell in December after a one month increase in November. Output declined 1.4 percent (month-on-month) and is down 0.9 percent over the last year.

Despite indications that the global economy continues to slow, economists have marginally raised forecasts for economic growth in the U.S., Europe, and China for 2023.
View full report. For more information on IPC's industry intelligence program including new reports, visit: www.ipc.org/advocacy/industry-intelligence.
---
Suggested Items
12/08/2023 | TT Electronics
TT Electronics, a leading provider of global manufacturing solutions and engineered technologies, announced today that one of its Asia electronics manufacturing facilities has received approval from the Food and Drug Administration (FDA), through its premarket approval (PMA) supplement evaluation process, to manufacture Class IIa devices on behalf of global medical OEM customers.
12/08/2023 | Mycronic
Mycronic AB has received an order for an SLX mask writer from an existing customer in Asia. The order value is in the range of $7 - $9 million. Delivery of the system is planned for the third quarter of 2024.
12/07/2023 | Matt Stevenson -- Column: Connect the Dots
It makes sense to optimize your board using design for manufacturability (DFM) techniques. But applying DFM best practices can be confusing without formal training. The results are designs that are often incomplete, poorly designed, or too complex. When these issues arise, your PCB manufacturing partner rejecting the design can be considered a best-case scenario because it means they have your back. If your design is simply dropped into an automated queue without concern for manufacturability, the output can be a batch of unusable boards.
12/05/2023 | Travis Kelly -- Column: American Made Advocacy
For this month's PCBAA Member Profile, the focus is on Hari Pillai, president, Technology Components, Sanmina. Hari says, "I think I've had a good dose of luck throughout my career. But beyond luck, I had a vision to become a general manager as far back as my undergraduate years. I made all my career decisions based on that. My evaluation criteria was always, "How does this opportunity get me closer to my goal?" Sometimes opportunities come from unexpected places."
12/05/2023 | Amkor Technology
Amkor Technology, Inc., a leading provider of semiconductor packaging and test services, has announced its plan to build an advanced packaging and test facility in Peoria, Arizona.