Time to 'Finish the Job' on PCB Funding
March 2, 2023 | Nolan Johnson, I-Connect007
Estimated reading time: 7 minutes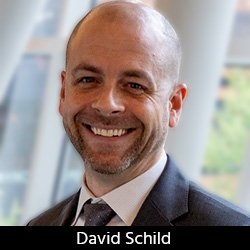 In his State of the Union address in early February, President Biden departed from his usual topics about education and the economy to mention the new CHIPS Act, as well as supply chain and infrastructure issues. For perspective on those remarks, Nolan Johnson chats with David Schild, executive director of the Printed Circuit Board Association of America (PCBAA).
Nolan Johnson: In his State of the Union address, President Biden mentions the bipartisan Chips and Science Act, the need for a better supply chain in America, and the $300 billion worth of investment in infrastructure specific to electric vehicles, including 500,000 EV chargers to be installed around the United States. With numbers like these showing up in President Biden's speech, how would you rate the advocacy work so far?
David Schild: I think we've made remarkable progress in the last two years in the microelectronics space. The passage of the CHIPS Act is particularly remarkable.
You have to give credit to the semiconductor industry. For more than two years, they've been doing the same things we have—educating, advocating, and legislating. First, they created an understanding that a semiconductor is at the heart of everything. When car lots had low inventory and store shelves were devoid of electronic goods, it became much easier to convince people that running out of semiconductors was not a viable option.
So, we have a similar hill to climb in terms of convincing the public that these "green boards" we talk so much about are an equally important part of the ecosystem. I believe our friends in the semiconductor industry acknowledge that. Whether you're building a new wafer facility in Arizona, New York, or Ohio, those chips have to be mated to a board with some sort of advanced packaging or substrate. The numbers will vary depending on who you're talking to, but the U.S. semiconductor industry became very animated when its global market share fell below 20%. Today only 13% of the world's semiconductors are produced in America. 
In 25 years, we've gone from 2,200 PCB companies to less than 150. We've gone from 30% of the global market share to only 4% and that doesn't even consider advanced packaging, where 99% of the work is done overseas. I think the folks in the rest of the microelectronics ecosystem raised their hands, saying, "Yeah, absolutely. We get it. The percentage of work we do here in the United States has fallen to an almost nonexistent level, and we've got to correct that."
Johnson: What's next for the PCB-specific advocacy? 
Schild: There are three big things we're pursuing in Washington. The first is the continuing language in the National Defense Authorization Act (NDAA), which focuses on commercial technology and making sure that the Pentagon can certify the sourcing of its microelectronic supply chains as it relates to commercial off-the-shelf technology; there's a deadline of 2027.
We need an ongoing effort here for the Pentagon to implement that policy. But the DoD has obvious national security reasons in requiring sourcing data for every defense platform to know where all the supply chains extend. That's our first big push. 
The second one is to focus on the implication of the Defense Production Act (DPA), allowing the government to buy chips—and microelectronics, generally—but PCBs specifically under DPA Title III. So, we briefed members of Congress, and they understand this is something that the industry needs and we're hopeful of a favorable ruling soon.
The third and largest was a standalone piece of legislation in the last Congress. It was called HR7677, the Supporting American Printed Circuit Boards Act of 2022. It will be reintroduced in the 118th Congress, likely with a new name and number, but the core of what we're pursuing will be the same. 
There are two key provisions to this bill. The first is an allocation of money for workforce development, research, and development, as well as capital expenditures that companies in the PCB and substrate space would be able to pursue, much in the same way the CHIPS folks are able to go to the U.S. Department of Commerce.
We anticipate that funding number will be about $3 billion. I think the more important part of that bill—or at least a part that will hit the bottom line of our industry very significantly—is a 25% tax credit on the purchase of American-made printed circuit boards That creates the demand signal which levels the playing field with a lot of foreign-sourced boards. It gives companies who are looking to shorten their supply chains and base them here in the United States an economic incentive to buy American boards. We think it will create the demand signal that will then allow investment, and build the business case for U.S. companies to expand their operations and increase capacity. It's sort of a chicken and egg situation. We think creating the demand signal with the tax credit is a great first step. That certainly gets the attention of the OEMs and the people at the top of the design food chain
Johnson: Regarding the new version of HR7677, will that be under the same sponsorship? I'm referring to Reps. Anna Eshoo from California and Blake Moore from Utah.
Schild: There has been a change of leadership in the House of Representatives and we're building out our champion set in the U.S. Senate but having those original co-sponsors along with bipartisan support is critically important. The next thing is to build a large base of companies in support. The economic footprint of our industry is pretty wide. We touch at least 27 states; certainly, billions of dollars in economic input domestically. I think there are additional members of Congress out there who represent PCB manufacturers' critical suppliers.
Johnson: How likely is the funding portion?
Schild: You know, $3 billion is very affordable, as opposed to what the semiconductor industry sought, but with that funding, suddenly, you've got a much larger potential market on the commercial side. What if we simply say we want 5G telecommunication deployment to be sure of all components and sourcing, or everything that secures America's energy infrastructure? What about everything that runs Wall Street and our banking community? Now that is a much larger market segment than simply defense and national security, which is important.
Now you're making a case that American boards and American substrates have great potential for a much larger share of market than simply defense and aerospace would get you. That makes a lot of sense.
Johnson: You suggested there may be legislators who are representing companies in this industry and not even know it. That sounds like a call to action. 
Schild: Yes. The industry is very good at what it does, especially those relationships between OEMs and the fabricators. Everybody in this stack knows each other and has a good working relationship. But there is incredible competition in Washington for the attention of lawmakers and policymakers; it is a noisy, crowded environment.
It took a while for semiconductor advocates, representing some of the largest companies in the world, to get the attention of policymakers. So, we must be realistic and doggedly pursue this in partnership with IPC, USPAE, and other organizations on behalf of our growing membership. We must get that message out there. Education is the starting point, and advocacy and legislative action will follow.
It can be very intimidating. If you're busy being good at manufacturing, innovation, and design, then thinking about government relations, public affairs, and external communications might be the last thing on your mind. If manufacturers don't already have a relationship with their local lawmaker, they should start to develop one. That's something we can help them do.
I'm focused on telling the story of this high-tech manufacturing sector in America, which hasn't received the attention it deserves in this larger conversation about whom we depend upon for the things that run our lives. Now, the responsibility is to follow through. 
I think that the phrase the President used—"Let's finish the job"—applies very well as the Commerce Department prepares to make the rules and disperse the funds from the CHIPS Act.
In a broader sense, the effort is to support more high-tech manufacturing here in America where we invented it, to secure supply chains, and to prevent the kinds of situations that we saw in the last year. I really think that's the energy coming out of the president's speech.
Johnson: Thank you. David.
Schild: My pleasure.
---
Suggested Items
09/26/2023 | GlobalFoundries
GlobalFoundries (GF) announced it has applied for U.S. CHIPS and Science Act Funding, with two full applications submitted to the CHIPS Program Office of the U.S. Department of Commerce.
09/25/2023 | HyRel
HyRel Technologies, a global provider of quick turn semiconductor modification solutions, proudly announces that it earned the prestigious AS9100 certification.
09/18/2023 | RTX
RTX business Collins Aerospace has been selected by BAE Systems as the provider for Large Area Display technology to be integrated into the cockpits of future Eurofighter Typhoon aircraft.
09/18/2023 | IPC
IPC Day France: Aerospace Electronics is an aerospace-focused networking event featuring key industry experts from NASA and Airbus and will take place on October 2, 2023 . 
09/14/2023 | CONFIDEE
CONFIDEE, a leading PCB partner, proudly announces its recent achievement of AS9120 certification. This prestigious certification highlights the company's commitment to excellence, quality, and customer satisfaction, making it a preferred choice for all defence and aerospace needs.