Qualcomm Expands Connected Intelligent Edge Ecosystem Through Groundbreaking IoT and Robotics Products
March 15, 2023 | Qualcomm Technologies, Inc.
Estimated reading time: 6 minutes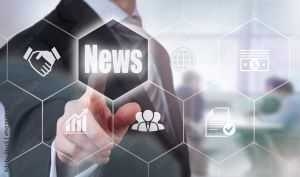 Qualcomm Technologies, Inc. announced the world's first integrated 5G IoT processors that are designed to support four major operating systems, in addition to two new robotics platforms, and an accelerator program for IoT ecosystem partners. These new innovations will empower manufacturers participating in the rapidly expanding world of devices at the connected intelligent edge.
The need for connected, intelligent, and autonomous devices is growing rapidly, and it is expected to hit $116 billion by 2030 according to Precedence Research. Businesses attempting to compete in this fast-moving economy need a reliable source of control and connectivity technology for their IoT and robotic devices. Qualcomm Technologies, which has shipped over 350 million dedicated IoT chipsets, is uniquely capable of providing manufacturers with the platforms needed to address this expanding segment.
"Qualcomm Technologies is committed to fueling innovation, creating new business opportunities, enabling the next generation of 5G connectivity and premium edge- AI — and that starts with ensuring accessibility and performance across the ecosystem," said Dev Singh, Vice President, Business Development and Head of Building, Enterprise & Industrial Automation, Qualcomm Technologies, Inc.
The Qualcomm QCS6490 processor and Qualcomm® QCM6490 processor are world's first integrated 5G IoT processors to support four major operating systems
Qualcomm Technologies has upgraded the high-tier SOC Qualcomm QCS6490 and Qualcomm QCM6490 processors, used for a wide range of IoT applications, to support four major different operating systems. An industry first, the Qualcomm QCS6490/Qualcomm QCM6490 can now run Linux, Ubuntu, and Microsoft Windows IoT Enterprise, in addition to Android.
"Our collaboration with Qualcomm Technologies is designed to help companies easily build, deploy, and operate a diverse range of Windows IoT-based cloud-connected edge devices in key industries including industrial, retail, and healthcare. Windows IoT brings enterprise-grade security, device management tools, and long-term servicing to ensure secure and reliable operations," said Kam VedBrat, Partner Director of PM, Azure at Microsoft.
The Qualcomm QCS6490/Qualcomm QCM6490 processors offer advanced features such as 5G support for global connectivity and geolocation for a broad range of solutions, including connected camera devices such as dashcams, edge boxes, industrial automation equipment (IPC, PLC), autonomous mobile robotics, and more.
Scalable Qualcomm QCM5430 processor and Qualcomm® QCS5430 processor
The new Qualcomm QCM5430 processor and Qualcomm QCS5430 processor are Qualcomm Technologies' first software-defined IoT solutions. Combining performance, premium connectivity, and support for multiple OS options, the platforms can scale across a wide footprint of IoT devices and deployment configurations for a visual environment.  OEMs – including builders of industrial handheld devices, retail equipment, mid-tier robots and connected cameras, AI edge boxes, and more – will have the flexibility to choose between premium, pre-set, or customized feature packs today, and then upgrade them in the future to support their own needs or to provide customer upgrades.
The Qualcomm QCM5430/Qualcomm QCS5430 processors are designed to support up to five concurrent cameras, and video encoding at up to 4K60. It is ready to support machine vision requirements with low-power and advanced edge-AI processing. When necessary, the edge AI can switch to cloud processing for handling multiple camera connections, optimizing between response time and power efficiency, as the manufacturer or user requires. All Qualcomm QCM5430/Qualcomm QCS5430 processor devices are designed to support enterprise-grade on-device security.
Both pre-set platform packages – Qualcomm QCM5430/Qualcomm QCS5430 Feature Pack 1 and Qualcomm QCM5430/Qualcomm QCS5430 Feature Pack 2 – include premium connectivity. Wi-Fi support includes 802.11ax (Wi-Fi 6E) with transmit speeds up to 3.6Gbps and other enhancements for reduced latency, increased responsiveness, and seamless handoffs in dense mesh environments such as hospitals and warehouses. The connectivity suite on the Qualcomm QCM5430 processor variant also includes a 5G modem that supports mmWave connectivity for ultra-fast data and highly precise geolocation.
The packages' wired connectivity options start with a single USB 3.1 port and 1 PCIe port and can be configured for up to two PCIe and a 4K60 display port, as well as other options.
The upgraded Feature Pack 2 ramps up the options with increased CPU performance and interface support. Customers can also choose from a variety of scalable and upgradable options as part of the Qualcomm QCM5430/Qualcomm QCS5430 Custom Feature Pack, including support up to 4K 60fps video and up to Triple ISP camera.
Introducing the Qualcomm Robotics RB1 and Qualcomm® Robotics RB2 Platforms
Robotics innovators can create the next generation of high-performance everyday robotics and IoT products with the new Qualcomm Robotics RB1 platform and Qualcomm Robotics RB2 platform, powered by the new Qualcomm® QRB2210 processor and Qualcomm® QRB4210 processor, respectively. Both platforms are optimized for smaller devices and lower power consumption, making them more cost effective and accessible for the industry.
The Qualcomm Robotics RB1 and Qualcomm Robotics RB2 platforms feature general compute and AI-focused performance and communications technologies, with built-in support for machine vision support for up to three cameras, providing on-board intelligence to meld this data with innovative high-performance sensors from TDK Corporation for applications such as autonomous navigation.
The Qualcomm Robotics RB2's feature set extends on the Qualcomm Robotics RB1, with upgraded compute and GPU power with a dedicated AI accelerator that offers double the processing capability of the Qualcomm Robotics RB1. This gives it the capability to perform advanced, real-time, on-device AI and machine learning, detection, classification, and environmental engagement. It can support cameras with up to 25MP of resolution and has upgraded security features including a secure DSP and UI. The Qualcomm Robotics RB2 also offers support for additional peripheral standards such as UFS2.1, GPIO, UART, and more. The platforms support current and emerging connectivity standards, including wired connections (USB 3.1 type-C for interconnects, and EMMC v 5.1 and SD3.0 for storage) and wireless connectivity through Wi-Fi, LTE, and 5G. The Qualcomm Robotics RB1, Qualcomm Robotics RB2 platforms and development kits will be available to order from Thundercomm later this month.
The Qualcomm Robotics RB1 and Qualcomm Robotics RB2 platforms are the latest innovations that expand the company's commitment to innovators and established builders in the growing robotics sector. The successful line of Qualcomm Robotics platforms includes the Qualcomm Robotics RB3, Qualcomm® Robotics RB5, and Qualcomm® Robotics RB6 platforms. Qualcomm Technologies robotics platforms are currently at work at various industries around the globe – and beyond. In 2021, the first helicopters to fly on Mars lifted off, controlled by a Qualcomm robotics and drone platform.
The industry is already showing strong support for these new and expanded solutions.
Join the New Qualcomm IoT Accelerator Program
Qualcomm Technologies has launched the Qualcomm IoT Accelerator Program to propel the business success of IoT ecosystem partners engaged in transforming industries, business models, and experiences. It unites embedded hardware designers, independent software vendors, independent hardware component vendors, system integrators, and ODMs that are equipped to accelerate digital transformation based on the Company's technologies.  
From retail to energy and utilities, to tracking and logistics, and robotics, the accelerator program pairs the Company's robust technologies with a broad ecosystem of expertise and solutions to drive innovation and time to value. 
Singh added, "Our latest innovations, including the new robotics platforms and upgraded IoT processors, alongside the new Qualcomm IoT Accelerator Program, are designed to deliver greater support, expertise, and access to robust technologies to an even broader range of builders and developers who play an important role in scaling intelligent edge devices."
---
Suggested Items
12/05/2023 | Robert Erickson and Lorena Villanueva, IPC
About 200 kilometers (125 miles) north of Mexico City lies Queretaro, an area rich in history, with stone streets and public squares, and which twice has been the country's capital. But it's also quickly becoming a global capital of electronics manufacturing, especially aeronautics, and was the location for the first IPC Day Mexico this past June.
12/01/2023 | Nolan Johnson, I-Connect007
This week's news items taught me a few things I didn't know. For instance, there's news about the new equipment for THT work, governmental support for advanced packaging technologies, an upcoming webinar from iNEMI on counterfeits, an interview with U.S. Rep. Blake Moore, one of the sponsors of the bipartisan Protecting Circuit Boards and Substrates Act, and columnist Tim Haag, using Star Trek to illustrate why simplicity is, ahem, paramount.
11/30/2023 | PRNewswire
VPT, Inc., a HEICO company, VPT, Inc., a trusted provider of power conversion solutions for aerospace and defense, proudly announces its latest achievement of obtaining SAE AS9100 Revision D certification. SAE AS9100 Revision D enhances VPT's existing suite of certifications, including MIL-PRF-38534, MIL-STD-883, J-STD-001 (Space), IPC-A-610, and IPC-A-600, further cementing our commitment to excellence in quality and reliability.
11/29/2023 | TRI
Test Research, Inc. (TRI), the industry's leading provider of Test and Inspection systems for the electronics manufacturing industry, is pleased to announce the expansion of its Malaysian office, which opened in 2010.
11/29/2023 | Dana Korf -- Column: Dana on Data
November's issue of Design007 Magazine had an excellent theme that evolved around design simplification. There were exceptionally good articles about how to reduce over-constrained or needlessly complex designs. One significant time-consuming category is the creation of many design files and drawings which lead to lengthy creation and interpretation time along with the considerable time to resolve conflicting or erroneous information.