Indium Corporation's Brian O'Leary to Present at EV Charging Infrastructure USA 2023
March 15, 2023 | Indium Corporation
Estimated reading time: 1 minute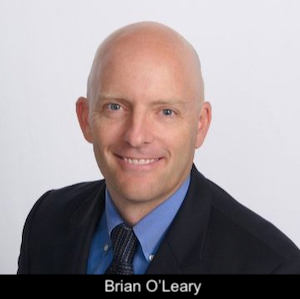 Indium Corporation's Brian O'Leary, global head of e-Mobility and infrastructure, will present at EV Charging Infrastructure USA 2023. The event, which will take place March 29–30 in Anaheim, California, is the only event of its kind to deliver leading market intelligence and industry presentations on the latest EV charging infrastructure projects to support the expansion of electric vehicles. 
O'Leary's presentation, scheduled for 11:40 a.m.–12:05 p.m. on March 29, is titled U.S. Charging 2.0: Building a More Reliable Public Infrastructure. The presentation will address the main issues causing the current 70–80% of public uptime performance for EV chargers, while defining what 97% uptime performance means. O'Leary will also review best practices for building a more reliable public charging infrastructure.
O'Leary is responsible for promoting Indium Corporation's full range of products and services for e-Mobility, which includes electric cars, trucks, eVTOLs, charging stations, and battery energy storage systems. He joined Indium Corporation in 2014 and has more than 20 years of experience in the electronics industry. He authored two books on electronics manufacturing and currently serves as the chair of the IPC e-Mobility Quality & Reliability Advisory Council. In addition to regular technical conference participation, O'Leary co-hosts a free monthly webcast—EV InSIDER Live—with Loren McDonald of EVAdoption and a high-profile industry stakeholder as a guest. In the webcast, they discuss current pressing issues and hot topics in the rapidly evolving electric vehicle landscape.
---
Suggested Items
09/20/2023 | I-Connect007 Editorial Team
Panasonic's Darren Hitchcock spoke with the I-Connect007 Editorial Team on the complexities of moving toward ultra HDI manufacturing. As we learn in this conversation, the number of shifting constraints relative to traditional PCB fabrication is quite large and can sometimes conflict with each other.
09/19/2023 | Anaya Vardya -- Column: Standard of Excellence
In my last column, I discussed cutting-edge innovations in printed circuit board technology, focusing on innovative trends in ultra HDI, embedded passives and components, green PCBs, and advanced substrate materials. This month, I'm following up with the products these new PCB technologies are destined for. Why do we need all these new technologies?
09/18/2023 | ViTrox
ViTrox, which aims to be the world's most trusted technology company, is excited to announce that our trusted Sales Channel Partner (SCP) in Mexico, SMTo Engineering, S.A. de C.V., will be participating in SMTA Guadalajara Expo & Tech Forum. They will be exhibiting in Booth #911 from the 25th  to the 26th of October 2023,  at the Expo Guadalajara in Jalisco, Mexico.
09/18/2023 | Intel
Intel announced one of the industry's first glass substrates for next-generation advanced packaging, planned for the latter part of this decade.
09/18/2023 | Aidan Salvi -- Column: Facing the Future
I have been in and around circuit boards most of my life. I started 20 years ago in my family's PCB shop, leaving after a couple of years to start my own software company. About a year ago, I returned to the family business, and the first thing I noticed was that nothing had really changed. We were doing the same things in the same way as the day I left. After talking to several experts in the industry, I realized it was worse than that: The manufacturing of PCBs had not changed in 70 years.