Anodot Uses Intel Hardware, Software to Improve Performance of Machine Learning Models
March 20, 2023 | Intel
Estimated reading time: 1 minute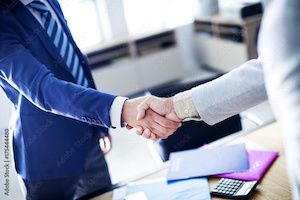 Using Intel hardware, Intel Integrated Performance Primitives (Intel IPP) and Intel oneAPI Data Analytics Library (oneDAL), Anodot improved the performance of its autocorrelation function (ACF) and XGBoost algorithms, significantly reducing machine learning (ML) compute time and costs associated with autonomous business monitoring and anomaly detection.
The data analytics company created a solution for its customers that identifies revenue-critical business incidents in real time through models that analyze hundreds of millions of time series metrics every minute. For the anomaly-detection platform, unlimited scalability and effective management of compute costs are needed as it grows – in addition to improving upon the speed, efficiency and accuracy of model training and inferencing.
While Anodot already runs its AI platform on Intel® CPUs, the team ran performance tests on the Intel® Xeon® Scalable processor platform in an extended collaboration. Through optimizations to ACF using Intel IPP for anomaly detection, the team recorded up to 127 times faster training performance and a 66% reduction in the overall cost of running the training algorithm in a cloud environment – achieved by cutting the ACF runtime by almost 99%. Optimizations to XGBoost algorithms using oneDAL and the baseline XGBoost model for forecasting resulted in 4 times faster inferencing time, as well as enabling the service to analyze 4 times the amount of data at no additional cost for inference.1
"When choosing a machine learning platform, you need to think about scale as your business grows," said Ira Cohen, chief data scientist at Anodot. "So, model efficiencies and compute cost effectiveness become increasingly important. Our performance tests show the Intel software and Xeon platform provide us efficiency gains that will allow us to deliver an even higher quality of service at lower cost."
---
Suggested Items
11/30/2023 | BUSINESS WIRE
Nordson Electronics Solutions, a global leader in electronics manufacturing technologies, is pleased to announce the release of the new ASYMTEK Select Coat® SL-1040 conformal coating system.
11/29/2023 | Inovaxe
Inovaxe, a world leader and provider of innovative material handling and inventory control systems, proudly announces its role as a distributor for VisiConsult's innovative X-ray Counter solutions in the United States.
11/27/2023 | Wurth Elektronik
HyPerStripes project partners will create a technology platform including manufacturing techniques for roll-to-roll (R2R) processing as well as the integration of electronic components onto very long ("endless"), flexible and stretchable printed circuit boards.
11/22/2023 | PRNewswire
Hualai Technology Co., Ltd, and Xailient Inc. today announced a strategic partnership to provide the smart home and security market with privacy-safe, manageable, low-cost smart cameras.
11/20/2023 | Dan Beaulieu -- Column: It's Only Common Sense
No matter how you look at it, everything is about customer service—great customer service. If you think about your own experiences, you'll realize it's about how those you are dealing with or buying from— whether it's a car, your internet service provider, or your landscaper—it's all about how they make you feel. You can have the greatest product in the world, but if you don't deliver a great customer experience, it won't matter.