Anodot Uses Intel Hardware, Software to Improve Performance of Machine Learning Models
March 20, 2023 | Intel
Estimated reading time: 1 minute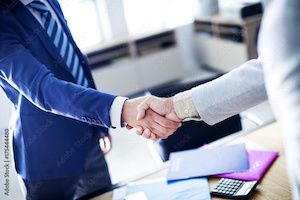 Using Intel hardware, Intel Integrated Performance Primitives (Intel IPP) and Intel oneAPI Data Analytics Library (oneDAL), Anodot improved the performance of its autocorrelation function (ACF) and XGBoost algorithms, significantly reducing machine learning (ML) compute time and costs associated with autonomous business monitoring and anomaly detection.
The data analytics company created a solution for its customers that identifies revenue-critical business incidents in real time through models that analyze hundreds of millions of time series metrics every minute. For the anomaly-detection platform, unlimited scalability and effective management of compute costs are needed as it grows – in addition to improving upon the speed, efficiency and accuracy of model training and inferencing.
While Anodot already runs its AI platform on Intel® CPUs, the team ran performance tests on the Intel® Xeon® Scalable processor platform in an extended collaboration. Through optimizations to ACF using Intel IPP for anomaly detection, the team recorded up to 127 times faster training performance and a 66% reduction in the overall cost of running the training algorithm in a cloud environment – achieved by cutting the ACF runtime by almost 99%. Optimizations to XGBoost algorithms using oneDAL and the baseline XGBoost model for forecasting resulted in 4 times faster inferencing time, as well as enabling the service to analyze 4 times the amount of data at no additional cost for inference.1
"When choosing a machine learning platform, you need to think about scale as your business grows," said Ira Cohen, chief data scientist at Anodot. "So, model efficiencies and compute cost effectiveness become increasingly important. Our performance tests show the Intel software and Xeon platform provide us efficiency gains that will allow us to deliver an even higher quality of service at lower cost."
---
Suggested Items
09/26/2023 | TrendForce
The latest "Automotive Display Market Analysis" from TrendForce indicates that the overall demand for automotive display panels (automotive panels) is gradually stabilizing and shows an upward trend as the automotive market as a whole slowly recovers, and promotional activities related to smart cockpits continue to expand.
09/25/2023 | Nanusens
The problem at the moment is that sensors are currently manufactured on a tiny sliver of silicon, or die, by a small number of specialist companies with each sensor type being produced on a dedicated production line so it is hard to ramp up production.
09/26/2023 | Joe Fjelstad -- Column: Flexible Thinking
Despite what some seem to believe, rigid-flex circuits are not a new technology. In fact, they are more than a half-century old. At the time of the invention, my friend Thomas Sterns was working at Sanders Associates, the pioneering flex circuit manufacturer. Like many products in the first decades of printed circuit technology, they were working on a military application. The objective was to provide a reliable method for reducing the size, bulk, weight, and questionable reliability of wire harness assemblies while simultaneously reducing cost and assuring that human error might be minimized. These were all vitally important concerns for military and aerospace products.
09/15/2023 | Gartner, Inc.
Gartner, Inc. highlighted five technologies that will transform the digital future of organizations. They include digital humans, satellite communications, tiny ambient IoT, secure computation and autonomic robots.
09/01/2023 | IPC
Though cost pressures continue to impact the electronics industry, product demand and inventories remain positive, leading to a healthy supply chain per IPC's August 2023 Global Sentiment of the Electronics Supply Chain Report.