SEMICON Southeast Asia 2023 to Spotlight Electronics Supply Chain Resilience, Sustainability, Smart Tech and Talent
March 21, 2023 | SEMI
Estimated reading time: 1 minute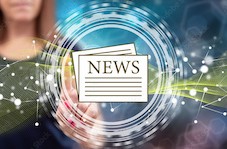 Critical areas of semiconductor industry growth including sustainability, smart manufacturing, smart mobility, smart medtech and workforce development will take center stage at SEMICON Southeast Asia, as the industry's premier global electronics manufacturing and supply chain event returns to Penang 23-25 May at the Setia SPICE Convention Centre. SEMICON Southeast Asia 2023 is organized in partnership with Malaysia Ministry of International Trade & Industry (MITI), Malaysian Investment Development Authority (MIDA) and InvestPenang. Registration is open.
LogoThemed Boosting the Agility and Resiliency of the Electronics Supply Chain, SEMICON Southeast Asia 2023 will also gather industry leaders to explore ways to build a more robust supply chain as players across the ecosystem navigate the current economic downturn and ongoing disruptions.
"With global electronics supply chains being redrawn as a result of geopolitical forces, more multinational players are shifting their attention to Southeast Asia, where much of the world's semiconductor manufacturing capabilities are concentrated," said Linda Tan, President of SEMI Southeast Asia. "There is no better time for the region to bolster its position as a key hub for electronics manufacturing and deepen its integration with global value chains. We look forward to hosting industry leaders at SEMICON Southeast Asia 2023 as they gather to discuss how they can build on the region's strengths to help increase global supply chain resilience, and better position the industry to seize the innovation and growth opportunities ahead."
---
Suggested Items
09/29/2023 | Dixon
Dixon wholly owned subsidiary- Padget Electronics Private Limited enters into an Agreement with Xiaomi to carry out manufacturing of smart phones and other related products for Xiaomi.
09/29/2023 | USPAE
In a major initiative to innovate how the Department of Defense (DoD) spurs commercial technology development, the U.S. Partnership for Assured Electronics (USPAE) and DoD launched a Defense Business Accelerator (DBX) to open doors for industrial base growth and stimulate private investment.
09/28/2023 | KYZEN'
KYZEN, the global leader in innovative environmentally friendly cleaning chemistries, is proud to announce that it is sponsoring the Women's Leadership Program Connection Reception to be held at SMTA International.
09/28/2023 | Nolan Johnson, I-Connect007
The practical question around CHIPS Act development and electronics assembly is, "Will this change how we do business?" Indium Corporation's Dr. Andy Mackie sat down with Nolan Johnson to share what he sees as emerging answers to that question from his perspective as an expert in electronics assembly and packaging, and as a participant in standards development through IPC, JEDEC, and SEMI.
09/28/2023 | ZESTRON
ZESTRON is happy to announce that Senior Application Engineer, Ravi Parthasarathy, will be presenting "Revolutionizing PCB Assembly Cleaning: