The Automated Future of PCB Fabrication
March 21, 2023 | Dan Beaulieu, D.B. Management Group
Estimated reading time: 2 minutes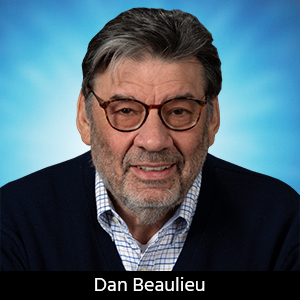 I have always felt that automation has the potential to make a big difference in our PCB industry, especially domestically, where labor is at premium. For the past year, I have been looking for the story of how automation can and will make a significant difference in established PCB shops. I was fortunate enough to find that story in Multicircuits, located in Oshkosh, Wisconsin. Only a few short years ago, this company was considered a "plain vanilla" PCB fabricator holding its own in our industry; now it has suddenly assumed a true leadership position in the industry in terms of capability, technology, operations, and profitability. How did this happen? You guessed it: Automation was one of the most significant factors in shaping Multicircuits into the company it is today.
This is not only the story of how they did it, but also the story of an incredible partnership between a supplier (a rep), and a customer. Mike Thiel, Multicircuits' director of operations, and Jeff Brandman, owner of the TFE and rep/agent for Technosystem of Spain, played key roles in the success of automating Multicircuits. 
Thanks for taking the time to talk with me today. Frankly, I'm delighted we have the chance to discuss this, as I think the story of your partnership and what you have accomplished over the past few years can serve as a real source of inspiration to other companies, by showing them where they should be going in the future. Mike, can you tell us something about yourself? What is your background?
Mike Thiel: My background is in computer science and operations. I was hired at Multicircuits in 1991, immediately after graduating from UW Oshkosh, to write our ERP software. I needed to learn the business, so I spent the first part of my career on the production floor running product in all areas and, eventually, supervising many of the process areas. I also worked as the primary process engineer, with a few years in quality. In 2009, I was promoted to director of operations.
Multicircuits was incorporated in 1990 in Oshkosh, Wisconsin, with many of the assets purchased from Marquette Electronics. From those humble beginnings, we've evolved through the years from single- and double-sided product to the highly complex product we produce today. We are a high-mix, high-reliability PCB manufacturer with an efficient manufacturing process and dedicated workforce that allows us to deliver both quick turn and production orders with an OTD rate of 99.6% over the past seven years. Our markets include aerospace, medical, military, telecommunications, and industrial.
To read this entire conversation, which appeared in the February 2023 issue of PCB007 Magazine, click here.
---
Suggested Items
09/26/2023 | GlobalFoundries
GlobalFoundries (GF) announced it has applied for U.S. CHIPS and Science Act Funding, with two full applications submitted to the CHIPS Program Office of the U.S. Department of Commerce.
09/25/2023 | HyRel
HyRel Technologies, a global provider of quick turn semiconductor modification solutions, proudly announces that it earned the prestigious AS9100 certification.
09/18/2023 | RTX
RTX business Collins Aerospace has been selected by BAE Systems as the provider for Large Area Display technology to be integrated into the cockpits of future Eurofighter Typhoon aircraft.
09/18/2023 | IPC
IPC Day France: Aerospace Electronics is an aerospace-focused networking event featuring key industry experts from NASA and Airbus and will take place on October 2, 2023 . 
09/14/2023 | CONFIDEE
CONFIDEE, a leading PCB partner, proudly announces its recent achievement of AS9120 certification. This prestigious certification highlights the company's commitment to excellence, quality, and customer satisfaction, making it a preferred choice for all defence and aerospace needs.