Books

Featured Books

pcb007 Magazine

Latest Issues

Current Issue

The Registration Sweet Spot

Registration is underrated and underappreciated. The key is to ensure proper registration from layer to layer across the entire printed circuit board. It's a holistic process requiring anticipation, prediction, precise attention at each step, and detailed data tracking and monitoring.

High-reliability Fabrication

In this month's issue, our expert contributors discuss the latest in technologies, trends, complexities and resources regarding high-reliability fabrication.

Finding Ultra

New demands on PCB fabrication, namely advanced packaging, ultra high density interconnect (UHDI), and new specialty materials, are converging, changing the landscape of our business. Is it time to start paying close attention to this convergence?

Columns

Latest Columns

||| MENU
LPKF Significantly Increases Revenue, Earnings in the 2022 Financial Year
March 23, 2023 | LPKF
Estimated reading time: 3 minutes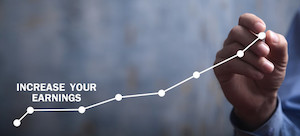 In the 2022 financial year, LPKF Laser & Electronics SE achieved a consolidated revenue of EUR 123.7 million (previous year: EUR 93.6 million) and earnings before interest and taxes (EBIT) of EUR 6.8 million (previous year: EUR 0.1 million). The technology company is thus back on track for growth after two difficult financial years and despite continuing global challenges. The return on sales (EBIT margin) reached 5.5% despite increased raw material and logistics cost and continued high investments in new technologies. Overall, LPKF achieved the upper half of its forecast for the 2022 financial year in terms of both revenue and earnings. In the latest guidance, Group revenue was expected between EUR 117 million and EUR 127 million and the EBIT margin between 2 - 7%.
Growth was mainly driven by the established business segments, but also by new market areas. LPKF is receiving tailwind from global megatrends such as miniaturization, connectivity, CO2 reduction and demographic change. They are driving demand for the laser specialist's high-precision, clean and energy-efficient production technologies.
At EUR 124.3 million, order intake was 5.4% above the prior year. At year end, the order backlog reached EUR 63.1 million, 0.8% up from an already high level in 2021. LPKF closed the year with a net cash position of EUR 11.7 million and an equity ratio of 68%.
The company intends to use the current financial resources specifically for the development and commercialisation of future technologies. For this reason, the Management Board and the Supervisory Board will propose to the Annual General Meeting on 17 May 2023 that no dividend be paid for the 2022 financial year.
2022 was Dr Klaus Fiedler's first year as CEO at the head of the technology company. Fiedler is enthusiastic about the company's innovative strength. "Our employees have the creativity, experience and courage to develop highly exciting, disruptive technologies. I strongly support that." Together with CFO Christian Witt, Fiedler has defined a clear strategic agenda for the LPKF Group: "The core business will be consistently focused on growth markets. At the same time, we are actively driving forward our disruptive technologies and are specifically addressing strongly growing markets such as semiconductors, displays and biotechnology".
Business development in the individual segments varied significantly in the 2022 financial year. "While we were able to achieve record figures in some business segments, others were not satisfactory in terms of revenue and earnings development, and we have initiated corresponding measures," says Christian Witt, LPKF's Chief Financial Officer since 2018. "In addition, we will drive scalability and the use of Group-wide synergies, thereby increasing profitability in the Group in the medium term," adds Witt.
In its core business, the solar sector is benefiting strongly from the global efforts to reduce CO2 emissions and the energy crisis, both leading to a shift towards renewable energies. Overall, revenue in solar systems more than tripled to EUR 38 million in 2022. LPKF is well positioned in the market for thin-film solar technology, has expanded its customer base globally and has also won its first major orders for the next technology generation.
The LIDE technology for precision glass structuring is one of the company's strategic growth initiatives.  Although LIDE is still in an early phase of market penetration, renowned technology leaders are increasingly opting for this disruptive production process.
LPKF's ARRALYZE technology addresses the life science market and provides a complete solution to the need for scalable single cell screening for high-growth applications such as cancer therapies and personalized medicine. In the first half of 2023, the company is delivering systems to Beta customers in academia. From the second half of the year, the first ARRALYZE systems will be available for purchase.
In the medium term, given the strong capabilities of the company, the Management Board continues to aim at delivering an attractive average growth rate in the upper single-digit percentage range for the core business, a low three-digit million-euro revenue for the new business areas, and an attractive double digit EBIT margin for the Group.
Forecast for 2023
In the still uncertain environment, LPKF expects consolidated revenue of EUR 125 - 140 million and an EBIT margin of between 3 - 7 % for the 2023 financial year.
For the first quarter of 2023, the company expects revenue between EUR 20 - 22 million and EBIT in the range of EUR -7 to -5 million, because significant deliveries from the high order backlog will not affect revenue until the second half of 2023.
---
Suggested Items
12/04/2023 | USPAE
Seven microelectronics firms received nearly $10 million in combined funding to commercialize technologies of interest to the U.S. military services as winners of the Defense Business Accelerator (DBX) Microelectronics Challenge. This groundbreaking initiative is funded by the Department of Defense (DoD) and led by the U.S. Partnership for Assured Electronics (USPAE).
12/04/2023 | Horizon Sales
Horizon Sales is pleased to announce the newest addition to its team, Mr. Andre Kundert. Joining the company in November 2023, Andre brings with him two years of invaluable experience in surface mount technology (SMT) and a robust background in the electronics manufacturing industry.
11/30/2023 |
The goal of the collaboration is to promote the standardization of post-quantum cryptography.
11/30/2023 | PRNewswire
Hyundai Mobis is poised to secure new orders for premium vehicle displays, characterized by large screens, high definition, and slim design, using a fusion of innovative technologies targeting global automakers.
11/30/2023 | Aoshikang
On November 28, Aoshikang Technology Co., Ltd., a prominent player among the world's top 100 PCB companies, held a grand topping-out ceremony for its Thailand-based production base, SUNDELL Technology Co., Ltd.