SCS Presents 'Electrification System Design & Advanced Conformal Coatings' at the Battery & Electrification Summit
March 23, 2023 | SCS
Estimated reading time: Less than a minute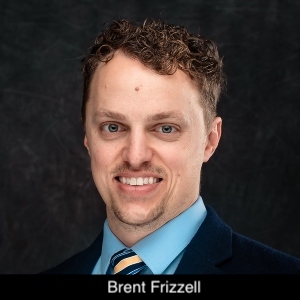 Specialty Coating Systems (SCS) is pleased to announce that Brent Frizzell, Electronics and Transportation Market Segment Manager, will present during the upcoming Battery & Electrification Summit. The presentation entitled, "Electrification System Design & Advanced Conformal Coatings" is scheduled to take place, Wednesday, April 5, 2023 at 2 p.m. EDT.
Engineers often face the difficult challenge of meeting automotive industry design guidelines while designing for severe operating environments and optimizing cost. Harsh environmental conditions, such as corrosive coastline humidity and road salt, can impact the performance of electrical systems in vehicles and EV charging stations.
Conformal coatings provide critical systems with the protection needed to withstand the toughest conditions and meet industry design standards, including IPC-CC-830 (electronics design) and UL 94 (flammability). This session will explore how conformal coatings can be a cost-effective solution to help key systems, including battery management systems (BMS), power inverters and charging stations, function reliably. 
---
Suggested Items
12/07/2023 | VDL Groep
VDL Groep has strengthened its position in the high-quality electronics market. The industrial family business with its head office in Eindhoven has acquired Rena Electronica from Zundert.
12/05/2023 | HANZA
HANZA AB has signed an agreement to acquire all shares in Orbit One AB, a Swedish company that offers contract manufacturing of electronics and electromechanics. Orbit One has annual sales of approximately SEK 1.1 billion with an operating profit (EBITA) of approximately SEK 70 million.
12/05/2023 | IPC
Electronics industry sentiment improved during November with demand sentiment also taking a solid step up over the last 30 days per IPC's November 2023 Global Sentiment of the Electronics Supply Chain Report.
12/05/2023 | Robert Erickson and Lorena Villanueva, IPC
About 200 kilometers (125 miles) north of Mexico City lies Queretaro, an area rich in history, with stone streets and public squares, and which twice has been the country's capital. But it's also quickly becoming a global capital of electronics manufacturing, especially aeronautics, and was the location for the first IPC Day Mexico this past June.
12/04/2023 | USPAE
Seven microelectronics firms received nearly $10 million in combined funding to commercialize technologies of interest to the U.S. military services as winners of the Defense Business Accelerator (DBX) Microelectronics Challenge. This groundbreaking initiative is funded by the Department of Defense (DoD) and led by the U.S. Partnership for Assured Electronics (USPAE).