Books

Featured Books

pcb007 Magazine

Latest Issues

Current Issue

The Registration Sweet Spot

Registration is underrated and underappreciated. The key is to ensure proper registration from layer to layer across the entire printed circuit board. It's a holistic process requiring anticipation, prediction, precise attention at each step, and detailed data tracking and monitoring.

High-reliability Fabrication

In this month's issue, our expert contributors discuss the latest in technologies, trends, complexities and resources regarding high-reliability fabrication.

Finding Ultra

New demands on PCB fabrication, namely advanced packaging, ultra high density interconnect (UHDI), and new specialty materials, are converging, changing the landscape of our business. Is it time to start paying close attention to this convergence?

Columns

Latest Columns

||| MENU
Circuit Technology Center Announces New Series of CircuitMedic Circuit Frames
March 27, 2023 | Circuit Technology Center
Estimated reading time: Less than a minute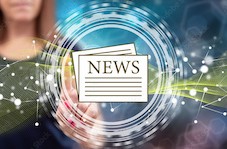 Circuit Technology Center announces the release of a new series of CircuitMedic brand Circuit Frames. Circuit Frames contain replacement circuit patterns, lands, SMT pads, BGA pads, and gold edge contacts used for the repair of damaged printed circuit boards. The new designs include the most popular patterns grouped into finely curated assortments, ensuring maximum usage and reduced waste. Plating options include bright tin, tin-lead, and nickel-gold. Circuit Frames are available with a unique dry-film adhesive backing, making the replacement of damaged pads and circuits quick and reliable. 
"We analyzed the circuit patterns sold over the past several years and are thrilled to announce these new, reconfigured designs," said Andy Price, Sales Manager.  "CircuitMedic Circuit Frames have been used to repair damaged circuit boards to the highest IPC standards for over 30 years by thousands of commercial, medical, and military manufacturers around the globe.
---
Suggested Items
12/01/2023 | Nolan Johnson, I-Connect007
This week's news items taught me a few things I didn't know. For instance, there's news about the new equipment for THT work, governmental support for advanced packaging technologies, an upcoming webinar from iNEMI on counterfeits, an interview with U.S. Rep. Blake Moore, one of the sponsors of the bipartisan Protecting Circuit Boards and Substrates Act, and columnist Tim Haag, using Star Trek to illustrate why simplicity is, ahem, paramount.
11/30/2023 | PRNewswire
VPT, Inc., a HEICO company, VPT, Inc., a trusted provider of power conversion solutions for aerospace and defense, proudly announces its latest achievement of obtaining SAE AS9100 Revision D certification. SAE AS9100 Revision D enhances VPT's existing suite of certifications, including MIL-PRF-38534, MIL-STD-883, J-STD-001 (Space), IPC-A-610, and IPC-A-600, further cementing our commitment to excellence in quality and reliability.
11/29/2023 | TRI
Test Research, Inc. (TRI), the industry's leading provider of Test and Inspection systems for the electronics manufacturing industry, is pleased to announce the expansion of its Malaysian office, which opened in 2010.
11/29/2023 | Dana Korf -- Column: Dana on Data
November's issue of Design007 Magazine had an excellent theme that evolved around design simplification. There were exceptionally good articles about how to reduce over-constrained or needlessly complex designs. One significant time-consuming category is the creation of many design files and drawings which lead to lengthy creation and interpretation time along with the considerable time to resolve conflicting or erroneous information.
11/27/2023 | IPC
IPC welcomes the actions outlined today by the U.S. Government "to strengthen supply chains critical to America's economic and national security."