Curtiss-Wright Awarded Contract to Provide U.S. Marine Corps with Expeditionary Network Communications Technology
March 27, 2023 | Curtiss-Wright Corporation
Estimated reading time: Less than a minute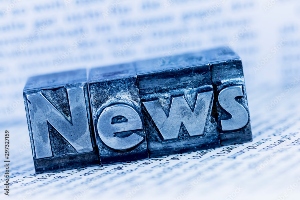 Curtiss-Wright Corporation announced that it has been awarded a follow-on contract by the United States Marine Corps (USMC) to provide small form factor network router and switch modules to support communications modernization with highly portable expeditionary network communications technology. Under the contract, Curtiss-Wright will provide a Modular Open Systems Approach (MOSA) deployed baseband system for the Marine Corps Wideband Satellite-Expeditionary (MCWS-X) program.
"As a leading supplier of tactical battlefield communications solutions, we are very proud to provide the Marine Corps with our proven field-deployable network communications technology to support the MCWS-X program," said Lynn M. Bamford, Chair and CEO of Curtiss-Wright Corporation. "This contract further strengthens the long and successful relationship we have with the USMC and highlights Curtiss-Wright's ability to enhance interoperability and improve cost efficiencies with electronics systems that adhere to the DoD's mandate for solutions based on the Modular Open Systems Approach."
Curtiss-Wright is performing the work within its Defense Solutions division in the Defense Electronics segment. The products covered by this agreement will be shipped to the USMC from the Curtiss-Wright Defense Solutions facility in Portland, Oregon.
---
Suggested Items
09/28/2023 | Keysight Technologies, Inc.
Keysight Technologies, Inc., Synopsys, Inc., and Ansys announced a new reference flow for the TSMC N4PRF, the world's leading semiconductor foundry's advanced 4 nanometer (nm) radio frequency (RF) FinFET process technology.
09/26/2023 | QinetiQ
KBR and QinetiQ signed a teaming agreement to work collaboratively to deliver test and evaluation services for the Australian Defence Force.
09/26/2023 | CIMS
TPCA is the main annual PCB event in Taiwan. This year, it takes place in Taipei on 25-27 October.
09/25/2023 | Q Source
Q Source, a provider of custom solutions for the Bio-Medical, Electronic, Pharmaceutical Manufacturing industries, is excited to announce its strategic partnership with XDry Corporation, a renowned dry cabinet manufacturer.
09/25/2023 | Altair
Altair, a global leader in computational science and artificial intelligence (AI), announced that the Ultra Librarian® CAD model library is now available to Altair users in several Altair ECAD verification and multiphysics solutions, including Altair® PollEx™, Altair® SimLab®, and Altair One UDE.