Battery Workforce Challenge Announced by Argonne National Laboratory
March 27, 2023 | Business Wire
Estimated reading time: 1 minute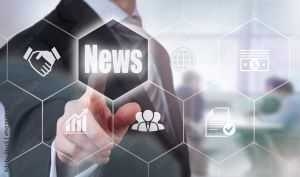 The U.S. Department of Energy's (DOE) Argonne National Laboratory announced the launch of the Battery Workforce Challenge, which includes a three-year collegiate engineering competition, focused on advanced battery design and development that will build a diverse, highly-skilled electric vehicle (EV) Battery Workforce to help our nation transition to electric mobility and clean energy.
Argonne, a DOE research and development center, will manage the competition for the co-sponsors DOE and Stellantis. This government and industry partnership will build the next generation of engineers, technicians, and workers to address the unprecedented demand for a domestic EV Battery workforce.
The Battery Workforce Challenge includes an advanced battery design and development student competition series that invites universities and vocational schools from across North American to design, build, test and integrate an advanced EV battery into a future Stellantis vehicle. The challenge kicks off in fall of 2023 and 11 universities will be selected to participate.
"American leadership in the global battery supply chain will be based not only on our innovation, but also on our skilled workforce of engineers, designers, scientists, production workers, and technicians," said Deputy Assistant Secretary for Sustainable Transportation and Fuels at DOE, Michael Berube. "This comprehensive workforce program will build an educational ecosystem delivering training and education for high school graduates, and vocational and transitional workers, fostering a diverse talent pipeline of trained engineers, workers and technicians who can charge North America's battery industry forward." 
Additional workforce and education initiatives will complement the challenge, including a national Career-Connected Learning Management System to provide flexible, accessible, and equitable training for learners across the education pipeline.
---
Suggested Items
12/07/2023 | Matt Stevenson -- Column: Connect the Dots
It makes sense to optimize your board using design for manufacturability (DFM) techniques. But applying DFM best practices can be confusing without formal training. The results are designs that are often incomplete, poorly designed, or too complex. When these issues arise, your PCB manufacturing partner rejecting the design can be considered a best-case scenario because it means they have your back. If your design is simply dropped into an automated queue without concern for manufacturability, the output can be a batch of unusable boards.
12/07/2023 | Siemens
Siemens Digital Industries Software announces availability of a new process design kit (PDK) from Samsung Foundry that helps mutual customers boost the reliability, quality and robustness of their next-generation integrated circuit (IC) designs manufactured using the foundry's latest processes.
12/05/2023 | PRNewswire
Siemens Digital Industries Software announced that the RS Group plc, a global provider of product and service solutions to more than 1.1 million industrial customers, has selected Siemens as its strategic electronic design automation (EDA) provider for its new, cloud native, DesignSpark Circuit Simulator tool – empowering users to streamline the design process.
12/04/2023 | EMA Design Automation
EMA Design Automation, the world's premier EDA VAR, is spinning off their IP, content, and services group as a new company named Accelerated Designs, LLC with a focus on CAD agnostic solutions.
12/04/2023 | PRNewswire
SINBON Electronics, a provider of integrated solutions for electronic component design and manufacturing, recently obtained UL certification for its NACS (The North American Charging Standard) AC/DC charging cable. SINBON is the first electronic design service provider in Greater China to obtain this certification, and the first batch of charging cable orders has been shipped this week.