Battery Workforce Challenge Announced by Argonne National Laboratory
March 27, 2023 | Business Wire
Estimated reading time: 1 minute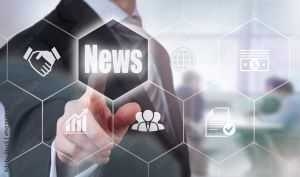 The U.S. Department of Energy's (DOE) Argonne National Laboratory announced the launch of the Battery Workforce Challenge, which includes a three-year collegiate engineering competition, focused on advanced battery design and development that will build a diverse, highly-skilled electric vehicle (EV) Battery Workforce to help our nation transition to electric mobility and clean energy.
Argonne, a DOE research and development center, will manage the competition for the co-sponsors DOE and Stellantis. This government and industry partnership will build the next generation of engineers, technicians, and workers to address the unprecedented demand for a domestic EV Battery workforce.
The Battery Workforce Challenge includes an advanced battery design and development student competition series that invites universities and vocational schools from across North American to design, build, test and integrate an advanced EV battery into a future Stellantis vehicle. The challenge kicks off in fall of 2023 and 11 universities will be selected to participate.
"American leadership in the global battery supply chain will be based not only on our innovation, but also on our skilled workforce of engineers, designers, scientists, production workers, and technicians," said Deputy Assistant Secretary for Sustainable Transportation and Fuels at DOE, Michael Berube. "This comprehensive workforce program will build an educational ecosystem delivering training and education for high school graduates, and vocational and transitional workers, fostering a diverse talent pipeline of trained engineers, workers and technicians who can charge North America's battery industry forward." 
Additional workforce and education initiatives will complement the challenge, including a national Career-Connected Learning Management System to provide flexible, accessible, and equitable training for learners across the education pipeline.
---
Suggested Items
09/21/2023 | TrendForce
Fueled by an AI-driven inventory stocking frenzy across the supply chain, TrendForce reveals that Q2 revenue for the top 10 global IC design powerhouses soared to US $38.1 billion, marking a 12.5% quarterly increase.
09/21/2023 | Cadence Design Systems, Inc.
Cadence Design Systems, Inc. announced it has expanded its design IP portfolio on TSMC's 3nm (N3E) process—most notably with the addition of the flagship Cadence® 224G Long-Reach (224G-LR) SerDes PHY IP, which has achieved first-pass silicon success.
09/21/2023 | Matt Stevenson -- Column: Connect the Dots
PCB prototyping is a critical juncture during an electronic device's journey from concept to reality. Regardless of a project's complexity, the process of transforming a design into a working board is often enlightening in terms of how a design can be improved before a PCB is ready for full production.
09/20/2023 | Cadence Design Systems, Inc.
Cadence Design Systems, Inc. and CEVA, Inc. announced that they have entered into a definitive agreement for Cadence to acquire Intrinsix Corporation, a wholly owned subsidiary of CEVA and a provider of design engineering solutions focused on the U.S. aerospace and defense industry.
09/20/2023 | Andy Shaughnessy, Design007
Z-zero founder Bill Hargin has been studying stackup design techniques for years. He developed the company's PCB stackup planning software, and he wrote an I-Connect007 eBook, The Printed Circuit Designer's Guide to… Stackups: The Design within the Design. In this interview, Bill shares his thoughts on designing rigid-flex stackups, the challenges they bring, and what rigid board designers need to know about designing stackups in 3D. "Flexperts" Mark Finstad of Flexible Circuit Technologies and Nick Koop of TTM Technologies also offer insight into the many tradeoffs that rigid-flex designers face.