Books

Featured Books

smt007 Magazine

Latest Issues

Current Issue

Chips Don't Float

In Europe and the U.S., legislation is under way to revitalize PCB fabrication and packaging. What is the status of this work, and how specifically does this change the industry landscape for EMS companies? What will help keep us afloat?

Flying High With Digital Twin

The opportunity to use manufacturing simulation as a test bed for job planning and process optimization brings continuous improvement into the modern age. This may be an all-or-nothing type of project, but it's worth the investment.

Artificial Intelligence

In this issue, we (and AI) explored how and when artificial intelligence plays a role in manufacturing today. Whether on the factory floor, or in the front office, AI applications are emerging and changing how we approach planning, processes and problem solving.

Columns

Latest Columns

||| MENU
Dallas SMTA Show: The Perfect Recipe
March 29, 2023 | Andy Shaughnessy, Design007 Magazine
Estimated reading time: 2 minutes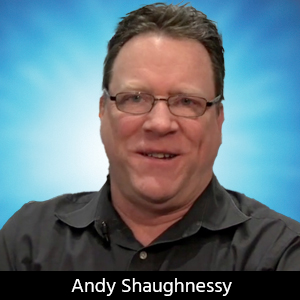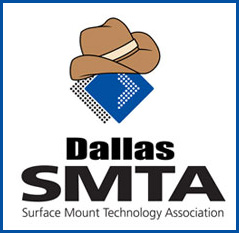 Tuesday's SMTA Dallas Expo and Tech Forum drew a strong crowd of exhibitors and attendees to the Plano Event Center in metropolitan Dallas. The show has been growing over the years—excluding a brief pandemic timeout—and featured 100 exhibitors, an increase from last year's event. 
Keynote speaker Don Kinard of Lockheed Martin discussed "The Digital T's: Threads, Twins, Technology, and Transformation." Other speakers included Mike Bixenman of Magnalytix, who focused on controlling flux residue for PCB reliability; Plexus' Dale Lee, with a DFM discussion; and Francois Caudrillier of Ericsson North America, who explained how to use collaborative robots in our industry.
Longtime show organizer and Dallas SMTA chapter president Gary Tanel has it down to a science, scheduling two of the presentations before the show floor opened to increase aisle traffic. The aisles were busy for most of the show, those I spoke with said while they don't often get to attend SMTA International, but they always attend the Dallas Expo. 
I've heard the same thing from attendees at the SMTA Atlanta Expo as well. These one-day events are hard to pass up for attendees and exhibitors alike—a tabletop exhibit costs a fraction of what it costs at a larger show. Some of these exhibitors have been doing this show for 10 years.
Gary has been working to differentiate this event from the typical tabletop show. One great idea that he implemented last year was a Happy Hour that lasts for several hours. Exhibitors say they get more leads during Happy Hour, which is usually right before the show closes. Why not have Happy Hour throughout the afternoon?  
In true Texas fashion, the food is bigger and better each year at this show. As Gary said, "You won't have to eat rubber chicken at this show." The catered lunch included barbecue chicken, rare brisket, green beans, and potato salad like my grandmother used to make. It's generally a good day when you can have brisket for lunch. 
All in all, this is more than just a regional tabletop show as I was able to talk to exhibitors and attendees from all over Texas. I even learned that quite a few people from Silicon Valley made the trek to Dallas. Many exhibitors I spoke with said they planned to head down to the SMTA Houston Expo on Thursday, March 30—kind of a one-two punch. 
RELATED CONTENT: DALLAS SMTA EXPO Bigger, Better Than Ever
---
Suggested Items
09/22/2023 | Nolan Johnson, I-Connect007
This week has been chock full of news about upcoming trade shows and conferences. Clearly, the season is upon us. This week, I-Connect007 reported on PCB West in Santa Clara (often referred to as the show which kicks off trade show season) and the topic of artificial intelligence was everywhere. By the looks of it, not just at the conference, either. For months now, the mainstream media has been gobbling up all sorts of news about generative AI engines, painting the picture that we'll all lose our jobs to these tools, while also reporting on situations where the results from AI have gotten progressively worse over time.
09/21/2023 | IDC
Global shipments for wearable devices returned to growth in the second quarter of 2023 (2Q23) reversing two quarters of decline, according to new data from the International Data Corporation (IDC) Worldwide Quarterly Wearable Device Tracker.
09/12/2023 | I-Connect007 Editorial Team
In Chapter 4 of 'The Printed Circuit Designer's Guide to... Manufacturing Driven Design,' the author, Max Clark, explores industry advancements that bridge the gap between concurrent and intelligent DFM. Both systems complement each other within the typical workflow and represent the beginnings of a transition away from a classical DFM, allowing for an improved NPI process.
09/01/2023 | I-Connect007 Editorial Team
In Europe and the U.S., legislation is under way to revitalize unified circuit manufacturing—PCB fabrication and packaging. To help make the most of this legislative work, industry advocates strive to make a difference by educating legislators and their staff on the electronics supply chain, including the dire need for local substrate sources. This gives rise to the rallying cry: "Chips don't float!"
08/31/2023 | I-Connect007 Editorial Team
There's been a lot of talk lately about digital twin and its use in PCB fabrication and assembly. Manufacturers have been quick to get onboard the digital twin train. But what about PCB designers and design engineers? Can the front-end folks benefit from digital twin? We asked David Wiens, Xpedition product manager for Siemens Digital Industries Software, to weigh in on this topic. He's been involved with digital twin for years, and he explained what digital twin can potentially offer to PCB design, and why he believes designers have been using digital twin for decades, whether they realize it or not.