NEC Corporation of America Names Chris Jackson President and CEO
March 30, 2023 | Business Wire
Estimated reading time: 1 minute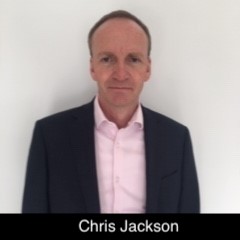 NEC Corporation of America (NEC), a leading provider and integrator of advanced IT, communications, networking, and biometric solutions, today announced Chris Jackson as its new President and CEO effective April 1, 2023. Previously, he served as President and CEO of NEC Europe, a role he will continue to hold. Chris will be named Senior Vice President for NEC Corporation with dual responsibility for NEC Europe and NEC Corporation of America.
Since joining NEC in 2008, Jackson has held management positions in sales, business development and operations before being named President and CEO of NEC Europe in April 2020. This new alignment of NEC America and NEC Europe under a single President will enable a closer working relationship between the two important and growing regions.
"I look forward to leading the fantastic teams both in America and in Europe and helping create social value by leveraging our leading technologies such as biometrics, AI, 5G and service provider networking," Jackson said. "We have a number of global customers with operations in Europe and the U.S. This alignment will enable us to better streamline across the regions, making it easier for customers to interact with NEC."
Jackson will succeed Masahiro (Mark) Ikeno who led the NEC America business since 2017. Ikeno was with NEC for more than 35 years with extensive sales, marketing, business development and global business leadership experience.
"I have great confidence in Chris to continue the positive trajectory we have built at NEC America over the last five-plus years," Ikeno said. "He is a proven leader with a terrific vision for the business and the region."
---
Suggested Items
09/22/2023 | IPC
Join fellow EMS leaders in the region on Oct 5, 2023, 4:30 - 8:00pm EDT, to share industry pain points and solutions. Our focus for this meeting is how companies profitably reach the next level of revenue. Following a presentation on the current EMS market and revenue tiers in the industry, participants will discuss how to reach the next level and grow their business. Discussion will pull from direct experience, questions, and ideas. From there, the conversation goes where you, the leaders, take it. Every roundtable ends in unique takeaways.  
09/20/2023 | Gartner, Inc.
IT spending in the Middle East and North Africa (MENA) region is forecast to accelerate in 2024, increasing 4% from 2023, according to the latest forecast by Gartner, Inc.
09/15/2023 | Gartner, Inc.
Gartner, Inc. highlighted five technologies that will transform the digital future of organizations. They include digital humans, satellite communications, tiny ambient IoT, secure computation and autonomic robots.
09/18/2023 | Dan Beaulieu -- Column: It's Only Common Sense
Often, standing still and doing nothing is the most dangerous tactic you can take. Most companies who get themselves in a jam did it because they didn't do anything. They saw their impending doom but were too frozen in their fear of uncertainty to do anything about it. Transitioning from a mindset of absolute certainty to one focused on accomplishment and growth can be a powerful, but necessary shift. To help you with changing that mindset, here are 12 things to consider.
09/14/2023 | HansaMatrix
Maris Macijevskis is leaving his position as Finance Director and Member of the Board at Hansamatrix. He joined the company in 2017 and has played a significant role in developing financial and risk management directions of a Nasdaq-listed company, as well as management of investor relations.