Books

Featured Books

smt007 Magazine

Latest Issues

Current Issue

Test and Inspection

Test and inspection methods are undergoing rapid change. In this issue, we consider the influence of AOI, AI, and human eyes. How exactly are these pieces of the puzzle changing the role of test and inspection?

Chips Don't Float

In Europe and the U.S., legislation is under way to revitalize PCB fabrication and packaging. What is the status of this work, and how specifically does this change the industry landscape for EMS companies? What will help keep us afloat?

Flying High With Digital Twin

The opportunity to use manufacturing simulation as a test bed for job planning and process optimization brings continuous improvement into the modern age. This may be an all-or-nothing type of project, but it's worth the investment.

Columns

Latest Columns

||| MENU
Management Change at Mycronic
March 31, 2023 | Mycronic
Estimated reading time: Less than a minute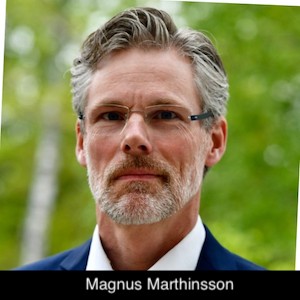 Magnus Marthinsson has been appointed interim Sr. VP Global Technologies, effective April 1. Magnus' current role is as head of global aftermarket sales in the Pattern Generators division.
Magnus Marthinsson has a MSc in electrical engineering and has worked at Mycronic since 2004. Prior to that he held various management roles in the development organizations of Zarlink, Ericsson and Allgon.
"Michael Chalsen is retiring and I am happy that Magnus has accepted to lead division Global Technologies until a permanent successor has been appointed," says Anders Lindqvist, Mycronic's President and CEO.
---
Suggested Items
10/03/2023 | NEOTech
NEOTech, a leading provider of electronic manufacturing services (EMS), design engineering, and supply chain solutions in the high-tech industrial, medical device, and aerospace/defense markets, is pleased to announce the appointment of Rupinderjit (Rubi) Catuna as Chief Financial Officer.
10/02/2023 | Gen3
Gen3, Global leader in SIR, CAF, Solderability, Ionic Contamination & process optimisation equipment, is pleased to announce the appointment of John Barraclough as the Head of Business Development.
10/02/2023 | exceet Group AG,
On 19 January 2023 exceet Group SCA and APEXGroup, a leading developer and operator of "green" hydrogen electrolysis plants for the decarbonization of industry, infrastructure, and mobility, concluded a business combination agreement.
10/02/2023 | Mycronic AB
Mycronic AB has received the first order for upgrades of already installed display mask writers from gas laser to solid state laser from SK Electronics in Japan.
09/29/2023 | Hannah Nelson & Paige Fiet -- Column: The New Chapter
Tribal knowledge is important and quite common in the electronics manufacturing industry—for good reason. Many engineers, technicians, and operators have formed their careers around building PCBs. Some even worked alongside the founding fathers of electronics. Newer, young minds stand on the shoulders of this knowledge base. As a process engineer, I work with operators who have been coating panels with solder mask longer than I've been alive. Some know the exact coating parameters required for the toughest of designs. To watch them hand-screen panels is like learning the nuances of a family recipe handed down through generations.