Books

Featured Books

pcb007 Magazine

Latest Issues

Current Issue

Finding Ultra

New demands on PCB fabrication, namely advanced packaging, ultra high density interconnect (UHDI), and new specialty materials, are converging, changing the landscape of our business. Is it time to start paying close attention to this convergence?

Developing a Strategy

A solid strategy is a critical part of success. This month, we asked some of the top industry leaders and business strategy "gurus" to share their thoughts on developing strategies.

Winning With TQM

In this issue, we explore how TQM has entered the DNA of continuous improvement disciplines, and the role leadership transformation plays in this. If you've ever competed against a TQM company, you understand their winning advantage.

Columns

Latest Columns

||| MENU
Stanton Rak: Patient Leaders Nurture Growth
March 31, 2023 | Patty Goldman, I-Connect007
Estimated reading time: 2 minutes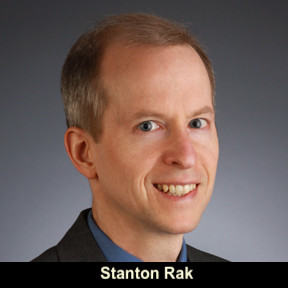 Stanton Rak, principal at SF Rak Company, discusses his new IPC President's Award. He says a successful leader must demonstrate passion for what they do, and that working in an IPC leadership role requires a unique approach to collaboration. IPC's diverse membership means leaders must cultivate patience and be open to relying on the expertise of their fellow professionals.
Stan, congratulations on receiving this award. This award is all about leadership, so perhaps you could talk about being a leader in IPC and why it's important.
IPC provides an excellent opportunity for industry members to come together, build relationships, participate in networking activities, and enhance their professional careers. As a leader in IPC, one can directly influence the sustainability of the electronics manufacturing industry at large, as well as one's company, career, and the careers of fellow colleagues. So, it's very powerful being a leader in IPC; it essentially ensures the sustainability of the industry, yourself, and those around you.
What committees or subcommittees are you involved in?
From a leadership perspective, my main role is as the Technical Program Committee chair for the IPC APEX EXPO Technical Conference. I've been a member of this committee for eight years. For IPC APEX EXPO 2022, I was co-chair along with Bev Christian; this year, my co-chair is Udo Welzel of Bosch. We have a committee of 20 technical experts from industry who've helped us develop a three-day program. We'll have 72 technical papers and 15 posters presented this year. There are 35 Professional Development Courses planned that were developed by IPC Training with some oversight from our committee. We also have two special sessions planned on hot topics—advanced packaging and e-mobility.
What do you feel enabled you to become a leader?
First, it's important to have a passion for what you do. In my case, it was science and technology, as well as collaborating as a team to achieve a common goal. It's also important to have decent organizational skills, the ability to listen to others, and to demonstrate that your work adds value. There are a few notable differences between being a leader in the corporate world vs. IPC. In the corporate world, I worked with technical experts and specialists from a very large organization comprised of 30 factories, in 16 different countries, with products being manufactured for 12 different business units. The challenge was how to standardize the electronic assembly materials throughout such a diverse organization. I had to balance preferences from the business units, plants, and regions of the world, as well as individuals. We formed cross-functional teams that worked across organizational lines and geographical regions to create a data-backed consensus for the standardization of our manufacturing materials.
To read this entire conversation, which appeared in the 2023 edition of Show & Tell Magazine, click here.
---
Suggested Items
09/21/2023 | SEMI
The SEMI Semiconductor Climate Consortium (SCC) issued its first report of the semiconductor ecosystem's greenhouse gas (GHG) emissions profile, an in-depth analysis of the semiconductor value chain's carbon footprint and priority-ranked carbon emission sources for the industry to address.
09/20/2023 | PDR
PDR is set to showcase its cutting-edge IR-E3 Series of SMD/BGA IR rework systems, as well as its industry-leading X-ray solutions.
09/20/2023 | Hentec Industries/RPS Automation
Hentec Industries/RPS Automation, a leading manufacturer of selective soldering, component lead tinning and solderability test equipment, announces that it has added assembly and production staff members to its team to accommodate its recent increase in sales and order demand.
09/20/2023 | Austin American Technology (AAT)
Austin American Technology (AAT) is proud to announce its pivotal role as a key sponsor for the on-camera interviews conducted by Justin Cody Worden for What's New in Electronics (WNIE) at SMTA International 2023, October 10-11 in Minneapolis, MN.
09/19/2023 | Nolan Johnson -- Column: Nolan's Notes
When I stop to consider the dynamics in our industry at this moment, I keep coming back to the idea of "convergence." Aspects of our industry historically thought of as distinct and separate are blurring the lines and overlapping. As I look back on our coverage in the past five years, I see convergence taking place, moving like a glacier—slow and steady but with formidable force. In this issue of PCB007 Magazine, the three areas of convergence we consider are materials, advanced packaging, and UHDI.