SEMI ESD Alliance 2023 CEO Outlook to Discuss Future of Chip Design, Semiconductor Industries
April 3, 2023 | SEMI
Estimated reading time: Less than a minute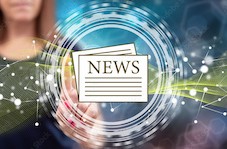 Semiconductor industry executives will gather May 18, 2023, in Santa Clara, California for CEO Outlook, an annual panel discussion about the current state and future of the chip design and semiconductor industries, the Electronic System Design Alliance (ESD Alliance), a SEMI Technology Community, announced. The event is open to ESD Alliance and SEMI members at no cost. Registration is open.
The in-person event, co-sponsored by ESD Alliance member Keysight Technologies, will be held in building 5 at Agilent Technologies, 5301 Stevens Creek Blvd. in Santa Clara. The event begins at 5:30 p.m. with networking, food and beverages, followed by the hour-long panel at 6:30 p.m. and concluding with an audience Q&A session.
The ESD Alliance Annual Membership meeting begins at 5 p.m. Non-members registered for CEO Outlook are welcome to attend. 
Semiconductor Engineering Editor-in-Chief Ed Sperling will moderate the panel discussion.
---
Suggested Items
10/03/2023 | Cadence Design Systems, Inc.
Cadence Design Systems, Inc. and CEVA, Inc. announced that Cadence has completed its acquisition of Intrinsix Corporation from CEVA.
10/03/2023 | I-Connect007 Editorial Team
Based on the wisdom of 50 years of PCB manufacturing at Sunstone Circuits, this book is a must-have reference for designers understanding the PCB manufacturing process as it relates to their design. Designing for manufacturability requires understanding the production process fundamentals and factors within the process that often lead to variations in manufacturability, reliability, and cost of the board.
09/29/2023 | Andy Shaughnessy, I-Connect007
This week's must-reads cover a little bit of everything: advanced packaging substrates, rigid-flex design, the potential loss of tribal knowledge, ultra HDI processing, and the need for fabricators to begin utilizing Smart systems. In a few weeks, we'll be attending SMTA International in Minneapolis, and then productronica in Munich. We hope to see you on the road!
09/29/2023 | Siemens
Siemens Digital Industries Software announced new certifications and collaborations with longtime partner TSMC, resulting in the successful qualification of multiple industry-leading Siemens EDA product lines for the foundry's latest process technologies.
09/29/2023 | Cadence Design Systems, Inc.
Cadence Design Systems, Inc. announced the availability of new system prototyping flows based on the Cadence® Integrity™ 3D-IC Platform that support the 3Dblox 2.0 standard.