SEMI ESD Alliance 2023 CEO Outlook to Discuss Future of Chip Design, Semiconductor Industries
April 3, 2023 | SEMI
Estimated reading time: Less than a minute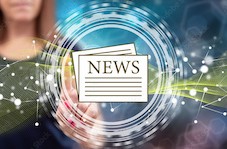 Semiconductor industry executives will gather May 18, 2023, in Santa Clara, California for CEO Outlook, an annual panel discussion about the current state and future of the chip design and semiconductor industries, the Electronic System Design Alliance (ESD Alliance), a SEMI Technology Community, announced. The event is open to ESD Alliance and SEMI members at no cost. Registration is open.
The in-person event, co-sponsored by ESD Alliance member Keysight Technologies, will be held in building 5 at Agilent Technologies, 5301 Stevens Creek Blvd. in Santa Clara. The event begins at 5:30 p.m. with networking, food and beverages, followed by the hour-long panel at 6:30 p.m. and concluding with an audience Q&A session.
The ESD Alliance Annual Membership meeting begins at 5 p.m. Non-members registered for CEO Outlook are welcome to attend. 
Semiconductor Engineering Editor-in-Chief Ed Sperling will moderate the panel discussion.
---
Suggested Items
12/07/2023 | Matt Stevenson -- Column: Connect the Dots
It makes sense to optimize your board using design for manufacturability (DFM) techniques. But applying DFM best practices can be confusing without formal training. The results are designs that are often incomplete, poorly designed, or too complex. When these issues arise, your PCB manufacturing partner rejecting the design can be considered a best-case scenario because it means they have your back. If your design is simply dropped into an automated queue without concern for manufacturability, the output can be a batch of unusable boards.
12/07/2023 | Siemens
Siemens Digital Industries Software announces availability of a new process design kit (PDK) from Samsung Foundry that helps mutual customers boost the reliability, quality and robustness of their next-generation integrated circuit (IC) designs manufactured using the foundry's latest processes.
12/05/2023 | PRNewswire
Siemens Digital Industries Software announced that the RS Group plc, a global provider of product and service solutions to more than 1.1 million industrial customers, has selected Siemens as its strategic electronic design automation (EDA) provider for its new, cloud native, DesignSpark Circuit Simulator tool – empowering users to streamline the design process.
12/04/2023 | EMA Design Automation
EMA Design Automation, the world's premier EDA VAR, is spinning off their IP, content, and services group as a new company named Accelerated Designs, LLC with a focus on CAD agnostic solutions.
12/04/2023 | PRNewswire
SINBON Electronics, a provider of integrated solutions for electronic component design and manufacturing, recently obtained UL certification for its NACS (The North American Charging Standard) AC/DC charging cable. SINBON is the first electronic design service provider in Greater China to obtain this certification, and the first batch of charging cable orders has been shipped this week.