FLEX Conference 2023 to Spotlight Flexible Hybrid Electronics, PE, Advanced Packaging
April 4, 2023 | SEMI
Estimated reading time: 1 minute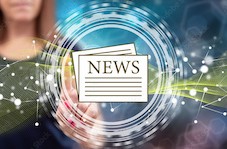 The FLEX Conference will gather industry experts July 11-13, 2023, at the Moscone Center in San Francisco for keynotes, panel discussions, technical sessions and product-based demonstrations highlighting the latest innovations in flexible hybrid electronics (FHE), printed electronics and advanced packaging including heterogeneous integration. Hosted by SEMI, FLEX is now part of SEMICON West, North America's premier microelectronics exhibition and conference that unites players across the entire electronics manufacturing and design supply chain. Registration for both events is open.
Themed Intelligently Flexible, FLEX Conference 2023 will attract global industry professionals from more than 150 companies, R&D labs, and government agencies as the event focuses on equipment, processes, materials and applications driving the latest FHE technology breakthroughs. FLEX will also showcase innovations emerging from public-private partnerships formed by SEMI Technology Communities SEMI-FlexTech, SEMI-NBMC (Nano-Bio Materials Consortium) and SEMI-NextFlex.
"FLEX showcases advancements in next-generation electronics packaging accelerating industry growth," said Melissa Grupen-Shemansky, CTO and Vice President of Technology Communities at SEMI. "Companies pushing the boundaries of heterogeneous integration will join FlexTech, NBMC and NextFlex innovators as they present cutting-edge research and development to advance industry technical knowledge through papers, posters and product information."
"FLEX is a leading forum for networking with colleagues passionate about flexible hybrid electronics," said Robert Praino, Chief Innovation Officer and Co-Founder of Chasm Advanced Materials Inc. and chairman of the FLEX Executive Planning Committee. "We've combined compelling industry topics with abundant deep dives into areas of common interest for learning across the ecosystem. The FLEX executive committee has worked to ensure rich technical content, consistent with the event's tradition over the past 20-plus years, that promises to shed new light on business and innovation opportunities ahead."
---
Suggested Items
09/29/2023 | Dixon
Dixon wholly owned subsidiary- Padget Electronics Private Limited enters into an Agreement with Xiaomi to carry out manufacturing of smart phones and other related products for Xiaomi.
09/29/2023 | USPAE
In a major initiative to innovate how the Department of Defense (DoD) spurs commercial technology development, the U.S. Partnership for Assured Electronics (USPAE) and DoD launched a Defense Business Accelerator (DBX) to open doors for industrial base growth and stimulate private investment.
09/28/2023 | KYZEN'
KYZEN, the global leader in innovative environmentally friendly cleaning chemistries, is proud to announce that it is sponsoring the Women's Leadership Program Connection Reception to be held at SMTA International.
09/28/2023 | Nolan Johnson, I-Connect007
The practical question around CHIPS Act development and electronics assembly is, "Will this change how we do business?" Indium Corporation's Dr. Andy Mackie sat down with Nolan Johnson to share what he sees as emerging answers to that question from his perspective as an expert in electronics assembly and packaging, and as a participant in standards development through IPC, JEDEC, and SEMI.
09/28/2023 | ZESTRON
ZESTRON is happy to announce that Senior Application Engineer, Ravi Parthasarathy, will be presenting "Revolutionizing PCB Assembly Cleaning: