Kyocera to Acquire Construction Site in Japan for New Smart Factory
April 5, 2023 | Business Wire
Estimated reading time: 1 minute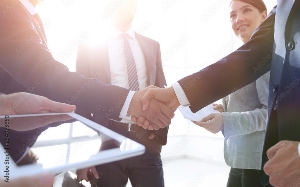 Kyocera Corporation announced that it has reached an agreement to acquire about 37 acres of land for a new smart factory at the Minami Isahaya Industrial Park in Isahaya City, Nagasaki Prefecture. A signing ceremony held at New Nagasaki Hotel was attended by Kyocera Corporation President Hideo Tanimoto, as well as Kengo Oishi, Governor of Nagasaki Prefecture, and Yukishige Okubo, Mayor of Isahaya City.
Kyocera, which is reinvesting in its existing factories both in Japan and abroad, decided to build the new plant in December 2022 after determining that rising market demand will require additional production capabilities. The land purchase agreement includes a developed site of about 14 acres, where construction will begin in October 2023, and another 23-acre pre-developed site that Kyocera plans to acquire in 2024.
In the electronics industry, demand for components is expected to keep rising alongside such trends as miniaturization, advancing semiconductor technology, the growing functionality of smartphones and other communications devices, the expansion of 5G base stations and data centers, and the proliferation of new automotive innovations including ADAS (advanced driver assistance systems) and EV (electric vehicle) technologies.
To meet this demand, Kyocera is designing the new factory to produce fine ceramic components used in semiconductor-related applications as well as semiconductor packages, aiming for it to begin production in 2026. 
Kyocera will continue developing its business to contribute to the local community by revitalizing the economy of Nagasaki Prefecture and creating new employment opportunities.
---
Suggested Items
12/07/2023 | ESIA
The General Assembly of the European Semiconductor Industry Association (ESIA), representing the European semiconductor industry and broader ecosystem, unanimously confirmed Jochen Hanebeck, Chief Executive Officer of Infineon Technologies, as the new ESIA President for a two-year mandate. Mr Hanebeck is succeeding NXP Semiconductors' President and CEO Kurt Sievers.
12/07/2023 | SIA
The Semiconductor Industry Association (SIA) released the following statement from vice president of government affairs David Isaacs in response to congressional action last week to advance legislation to resolve double taxation and other tax matters between the U.S. and Taiwan.
12/06/2023 | SEMI
SEMI announced the SEMI Leadership Accelerator to foster industry growth by assisting organizations in cultivating the next generation of leaders.
12/05/2023 | Amkor Technology
Amkor Technology, Inc., a leading provider of semiconductor packaging and test services, has announced its plan to build an advanced packaging and test facility in Peoria, Arizona.
12/05/2023 | Mycronic
Mycronic AB has received an order for an SLX mask writer from a new customer in Asia. The order value is in the range of USD 5-7 million. Delivery of the system is planned for the first quarter of 2025.