Books

Featured Books

pcb007 Magazine

Latest Issues

Current Issue

Finding Ultra

New demands on PCB fabrication, namely advanced packaging, ultra high density interconnect (UHDI), and new specialty materials, are converging, changing the landscape of our business. Is it time to start paying close attention to this convergence?

Developing a Strategy

A solid strategy is a critical part of success. This month, we asked some of the top industry leaders and business strategy "gurus" to share their thoughts on developing strategies.

Winning With TQM

In this issue, we explore how TQM has entered the DNA of continuous improvement disciplines, and the role leadership transformation plays in this. If you've ever competed against a TQM company, you understand their winning advantage.

Columns

Latest Columns

||| MENU
Cicor Achieves Sales Growth of 24.8% in Q1 of 2023
April 17, 2023 | Cicor
Estimated reading time: 1 minute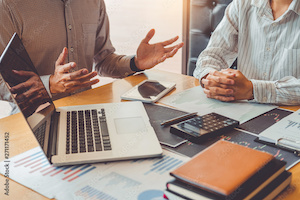 Cicor Technologies Ltd continued its growth path in the first three months of 2023. Quarterly sales increased by 24.8% compared to the first quarter of the previous year, to CHF 96.0 million. This was driven by the newly acquired companies as well as organic growth. It is especially positive that the momentum of new orders continues despite the challenging economic outlook: With an order intake of CHF 95.0 million in Q1/2023 (Q1/2022: CHF 92.7 million), a book-to-bill ratio of 1.0 was achieved.  Cicor thus continues to have a high order backlog, which is approximately equivalent to one year's sales.
Cicor has established its position as one of the leading development and manufacturing partners for sophisticated electronics in the strategic target markets of medical technology, industrials as well as aerospace and defence in Europe. As a result, Cicor is benefiting from continued market growth due to the trends of reshoring (moving production back to Europe from Asia) and increased outsourcing of electronics development and manufacturing.  Cicor continues to pursue a strategy of accelerated growth through organic growth and through acquisitions. The companies Phoenix Mecano Digital Elektronik GmbH (now Cicor Digital Elektronik GmbH, Wutha-Farnroda, Germany) and Phoenix Mecano Digital Tunisie S.a.r.l. (now Cicor Tunisie S.a.r.l., Borj-Cedria, Tunisia), which were consolidated as of 1 January 2023, the thin-film business of AFT Microwave GmbH (Backnang, Germany), which was consolidated as of 1 March 2023, contributed to this growth.
Cicor was able to win several important new business deals with existing and new customers ramping up production in the current financial year. Following the now completed opening of a second production site in Thuan An City (Vietnam), Cicor has sufficient capacity to absorb the growth. 
Assuming no fundamental change in the geopolitical, economic and financial environment in the current financial year compared to the first quarter, Cicor expects sales growth to CHF 360 - 400 million in 2023 (previous guidance: CHF 350 - 400 million) with an operating margin at EBITDA level comparable to the 2022 level (10.3%).
---
Suggested Items
09/25/2023 | HyRel
HyRel Technologies, a global provider of quick turn semiconductor modification solutions, proudly announces that it earned the prestigious AS9100 certification.
09/18/2023 | RTX
RTX business Collins Aerospace has been selected by BAE Systems as the provider for Large Area Display technology to be integrated into the cockpits of future Eurofighter Typhoon aircraft.
09/18/2023 | IPC
IPC Day France: Aerospace Electronics is an aerospace-focused networking event featuring key industry experts from NASA and Airbus and will take place on October 2, 2023 . 
09/14/2023 | CONFIDEE
CONFIDEE, a leading PCB partner, proudly announces its recent achievement of AS9120 certification. This prestigious certification highlights the company's commitment to excellence, quality, and customer satisfaction, making it a preferred choice for all defence and aerospace needs.
09/13/2023 | Hentec Industries/RPS Automation
Hentec Industries/RPS Automation, a leading manufacturer of selective soldering, lead tinning and solderability test equipment, is pleased to announce that Sinclair Manufacturing has purchased Pulsar solderability testing and Photon steam aging systems for installation in their Chartley, Massachusetts facility.