DuPont Publishes 2023 Sustainability Report
May 1, 2023 | PRNewswire
Estimated reading time: 2 minutes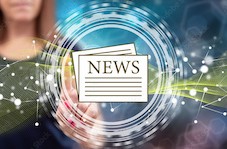 DuPont published its 2023 Sustainability Report detailing the progress made toward achieving its 2030 Sustainability Goals.
"We're pleased to issue this year's report that demonstrates how our teams are making meaningful progress to achieve our sustainability commitments and make a positive impact for our customers, employees, shareholders and communities," said Ed Breen, DuPont Executive Chairman and Chief Executive Officer. "In 2022, we continued to accelerate our strategic transformation to a premier multi-industrial company, aligning our portfolio to key growth areas and driving innovation and operational excellence to create significant value. Our performance, notably on climate and renewable energy goals outlined in this report, shows we are acting with urgency and are well-positioned to deliver the sustainable solutions needed today and in the future."
Notable accomplishments highlighted in this year's report include the following:
Achieved 35% reduction of Scopes 1 and 2 greenhouse gas (GHG) from 2019 baseline – surpassing the 2030 goal eight years ahead of schedule.
Reduced Scope 3 GHG emissions by over 1MM MT CO2 e in 2022 – 10% reduction from 2021.
Sourced 57% of electricity from renewable sources, when including Renewable Energy Credits in 2022 – a 200% increase over the previous year.
Initiated delivery of renewable wind power to the North American grid through our first operational virtual power purchase agreement.
Expanded and strengthened our innovative product portfolio by introducing new solutions to enable customers to achieve progress on climate, circular economy and water stewardship goals.
Received nine R&D100 and Edison Awards featuring products enabling customers to achieve progress on their sustainability goals.
Conducted over 1,000 product stewardship reviews and identified opportunities to enhance the sustainability of many existing products.
Delivered innovative technology, engaging in over 7,000 customer water projects in industrial and municipal settings, helping customers solve complex water purification challenges, including the reuse of water and other valuable raw materials.
Ranked in the top 10% among industry peers for Safety Performance for employee health and safety.
Strengthened talent attraction approach resulting in 55% of new professional hires in EMEA region being female, up from 27% in 2019.
Engaged in over 500 community projects with over 300 non-profit partners across 31 countries focused on STEM education and delivering innovations for good to help solve global challenges.
"At DuPont, we believe the most significant impact we can deliver is innovation across the value chain and recognizing our responsibility to reduce our own footprint," said Alexa Dembek, DuPont Chief Technology and Sustainability Officer. "Illustrated throughout this report are the advancements and impacts we've made working with our customers to create sustainable solutions that have the potential to change the world. Sustainability is firmly embedded into our business strategy to drive long-term growth and to bring value to our stakeholders – and the results show that our strategy of innovating for good, protecting people and the planet and empowering people to thrive is working."
The report was developed with reference to the Global Reporting Initiative (GRI) standards, the Sustainability Accounting Standards Board (SASB) standards, and the recommendations outlined by the Task Force on Climate-Related Financial Disclosures (TCFD).
---
Suggested Items
12/01/2023 | Real Time with...productronica
Peter Brandt gives Pete Starkey a tour of atg's latest addition to the a9 line of equipment, the a9a tester for routed boards up to 25 x 21 inches in size. Small and medium size customers requiring small quantity flexibility, or advance technology testing, are atg's target customers for the a9a.
12/01/2023 | Epec Engineering Technologies
Precision Technology, Inc. (PTI) and Epec Engineered Technologies shared that they have joined together to give customers a greater range of high-quality printed circuit boards and other electronic products.
11/30/2023 | PRNewswire
Hi Sharp, a leading maker of video surveillance systems, is globally announcing its expansion into AI and cloud-based technologies for video capture.
11/29/2023 | TT Electronics
TT Electronics, a global provider of custom power solutions and engineered technologies, has announced that its Power and Control business has officially opened its new state-of-the-art research, development and manufacturing facility.
11/29/2023 | Inovaxe
Inovaxe, a world leader and provider of innovative material handling and inventory control systems, proudly announces its role as a distributor for VisiConsult's innovative X-ray Counter solutions in the United States.