DownStream Discusses Rigid-flex and DFM Trends
May 2, 2023 | Kelly Dack, CID+, EPTAC
Estimated reading time: 3 minutes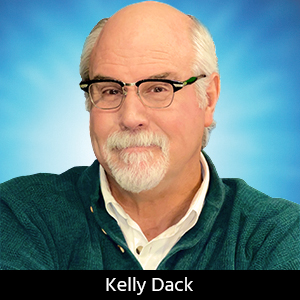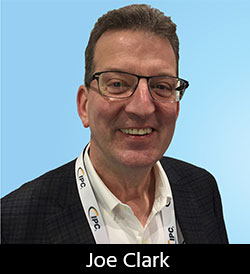 I recently sat down with Joe Clark, founder, and Ray Fugitt, technical marketing manager, of DownStream Technologies to discuss trends in tool design and manufacturing, including rigid-flex design and refreshed graphical user interfaces (GUI). 
Kelly Dack: Gentlemen, thanks for speaking with me. Let's talk about design for manufacturability (DFM) trends and how your tools play into these.
Joe Clark: The biggest trend that we're seeing now, and the one we're highlighting in our products, is the proliferation of rigid-flex design. It presents challenges, from documentation of multiple stackups and zones to DFM analysis. Many of our customers are asking how they use these tools to solve problems that they're dealing with now. 
Dack: Ray, tell us how this plays into DFM from the standpoint of both the designer and the manufacturer. 
Ray Fugitt: Thanks. My background is in rigid, so rigid-flex has been a learning process for me. Our last two releases are dedicated to flex and rigid-flex designs. We work with some large OEMs that do rigid-flex every day. We basically borrowed the rules and challenges that they're seeing and incorporated them into our DFM tool. 
Dack: When designers are setting up DFM rules and constraints in design tools or analysis software, they often ask, "What constraints do we enter? How do we find the design and manufacturing constraints for setting the tool?" So, do they come from the board supplier or are there general specifications? 
Fugitt: Funny, I thought they'd ask whether the constraints come from the design rules or the fabricator. It's not an either/or situation. Basically, with our tool, you can choose to set and run it against your own internal design rules or your fabricator's capabilities. We actually include a real-world example of design for assembly (DFA) from an American board shop, and we include that in our software. It's a starting point and then you work from there. 
Dack: Very good. And let's talk about what else you are working on now.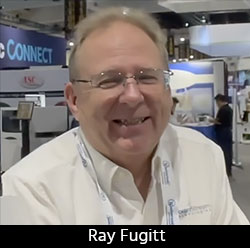 Fugitt: Sure. BluePrint is our documentation tool. If you think about all the documentation that goes along with doing a PCB design, our existing competition for this tool is actually all the workarounds that people have devised over the years. There's no other tool out there that does what this does. We automate the creation of PCB documentation. You bring in the design, and a lot of your documentation is done right there. Then, you just work with the rest of it. 
CAM350 and DFMStream are our analysis tools. As you probably know, CAM350 has a had a long history in the PCB fabrication sector. It's grown throughout the years and has transitioned to also become a very robust and powerful analysis tool, although it still does fabrication very well. But it mainly does things like DFM, design compares, netlist compares, and other things to address common problems earlier in design chain.
We recently held a user group meeting, and it was well attended. We talked about some of its newer features, such as its more modern interface. This new GUI came around a few years ago, and we continue to evolve it. We put in a new graphic engine to make it redraw quicker. We addressed some of the more aggravating things that happen when you're using a tool like this. We've done as much as we can to make this tool a lot more powerful. 
Dack: Ray, you've been posting a lot of helpful online videos. 
Fugitt: Yes. I'm a YouTube personality. I have almost 500,000 hits on YouTube. 
Dack: You are indeed! You're a social media influencer. Not quite like Elon Musk, but you influenced me, and in a good way.
Fugitt: Glad I could help.
Dack: Very good. It's been great speaking with you gentlemen.
Clark: Thanks, Kelly. It's always a pleasure.
---
Suggested Items
09/28/2023 | TSMC
TSMC announced the new 3Dblox 2.0 open standard and major achievements of its Open Innovation Platform (OIP) 3DFabric Alliance at the TSMC 2023 OIP Ecosystem Forum.
09/28/2023 | Keysight Technologies, Inc.
Keysight Technologies, Inc., Synopsys, Inc., and Ansys announced a new reference flow for the TSMC N4PRF, the world's leading semiconductor foundry's advanced 4 nanometer (nm) radio frequency (RF) FinFET process technology.
09/27/2023 | Cherie Litson, CID+, Litson1 Consulting
Rigid-flex circuits are unique structures; part rigid board and part flex, they're increasingly working their way into many of the electronic devices we use every day. There have been many advances in rigid-flex lately as more companies find themselves exploring this technology. So, before I started writing this article about rigid-flex design, I double-checked a few things. Fortunately, there is plenty of rigid-flex information available on a variety of great websites that we all know and trust.
09/27/2023 | Brad Griffin, Cadence Design Systems
Another challenge for SerDes is losses within the channel design. At high speeds, dielectric material can be very lossy, making the appropriate selection of the right material, length, etc., critical for the channel. Many questions about stackup, trace widths, and height from the ground plane need to be defined up front. Simulating a signal with a topology explorer tool extracted from the design can be used to set up and run sweep parameters and push min/max length/spacing values into the Allegro schematic constraint manager (system capture).
09/27/2023 | Keysight Technologies, Inc.
Keysight Technologies, Inc. introduces Keysight EDA 2024, a tightly integrated suite of electronic design automation (EDA) software tools that ensures first pass success.