iNEMI Call-for-Participation Webinar: PCB Connector Footprint Tolerance Project
May 4, 2023 | iNEMI
Estimated reading time: 1 minute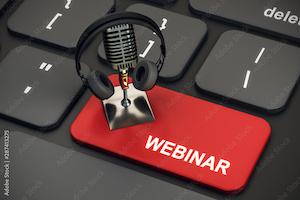 Size reduction coupled with increased bandwidth is driving new and tighter PCB/FPC (flexible printed circuit) design requirements that may exceed the capability of fabrication processes used for previous generations of I/O connector interfaces. In short, connector land pattern tolerances drive process requirements not previously needed. An understanding of complex process interactions is necessary to identify processes to use, conduct risk assessment, and meet product quality requirements. 
The purpose of iNEMI's PCB Connector Footprint Tolerance project is to define methods that enable designers who are creating products with high I/O bandwidth connector footprints to use the collected industry capability and capacity data to determine appropriate mitigation for the required level of quality for a given product. This fast-turnaround project will:
Provide better understanding of risks associated with high I/O bandwidth connector footprints
Enable product designers to conduct risk assessments to determine optimum manufacturing processes to enable PCB suppliers to meet product quality requirements
Reduce product qualification costs and associated time to market
Registration
Join us for our call-for-participation webinar to learn more about this new project. Two sessions are scheduled and are open to industry; advance registration is required, visit iNEMI's website.
Session 1
Tuesday, May 9, 2023
11:00 am. — 12:00 p.m. EDT (US)
5:00-6:00 p.m. CEST (Europe)
Session 2
Wednesday, May 10, 2023
7:00-8:00 a.m. CST (China)
7:00-8:00 p.m. EDT (US) on May 9
---
Suggested Items
09/29/2023 | Indium Corporation
Indium Corporation Regional Product Manager Wisdom Qu will present at the SMTA China South Technical Conference, held in conjunction with NEPCON Asia, on October 11 in Shenzhen, China.
09/29/2023 | Intel
Intel celebrated the arrival of its Intel 4 technology, which uses extreme ultraviolet (EUV) technology, and the first use of EUV in high-volume manufacturing (HVM) in Europe.
09/29/2023 | Siemens
Siemens Digital Industries Software announced new certifications and collaborations with longtime partner TSMC, resulting in the successful qualification of multiple industry-leading Siemens EDA product lines for the foundry's latest process technologies.
09/29/2023 | USPAE
In a major initiative to innovate how the Department of Defense (DoD) spurs commercial technology development, the U.S. Partnership for Assured Electronics (USPAE) and DoD launched a Defense Business Accelerator (DBX) to open doors for industrial base growth and stimulate private investment.
09/28/2023 | Technica USA
Technica USA announced it has reached a Master Distribution Agreement with SAA to promote and support automation systems & technology offered by SAA.