OSI Systems Receives $9 Million Order for Airport Security Screening Solutions
May 8, 2023 | Business Wire
Estimated reading time: Less than a minute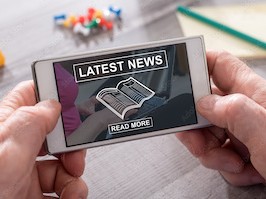 OSI Systems, Inc. announced that its Security division received an order for approximately $9 million from an international aviation customer to supply a range of inspection equipment platforms. These include the RTT 110 (Real Time Tomography) explosive detection system for checked luggage, the Orion 920CT checkpoint baggage inspection system, and the Orion® 920DX dual view X-ray checkpoint inspection system, among others. In addition to providing the equipment, the Company is also expected to provide multi-year maintenance services and support as part of this contract.
OSI Systems' Chairman and CEO, Deepak Chopra, commented, "We are excited to support this customer and deploy our advanced inspection systems from our comprehensive portfolio and further strengthen our presence at international airports."
---
Suggested Items
09/28/2023 | Technica USA
Technica USA announced it has reached a Master Distribution Agreement with SAA to promote and support automation systems & technology offered by SAA.
09/27/2023 | Keysight Technologies, Inc.
Keysight Technologies, Inc. introduces Keysight EDA 2024, a tightly integrated suite of electronic design automation (EDA) software tools that ensures first pass success.
09/27/2023 | Transition Automation, Inc.
Transition Automation, Inc. has improved the unique Paste Retainer System that is included in the company's line of squeegee holder systems.
09/26/2023 | Kirk Thompson, Isola Group
Despite being a leader in R&D investment in semiconductors and packaging with greater than $50 billion per year, the U.S. has seen its market share decrease to less than 3% in areas like advanced packaging and advanced substrates. The cause for this market share erosion was a laser focus in Asian countries to attract semiconductors and advanced packaging investment through ecosystem development and incentives. If the U.S. is serious about changing the momentum to onshore advanced packaging and advanced substrates, an ecosystem approach to innovation and manufacturing incentives must be employed. It is not enough to have the most innovative technology if the supply chain and manufacturing economics do not deliver competitive commercial opportunities.
09/26/2023 | Airbus
During the German National Aviation Conference in Hamburg, Airbus Helicopters unveiled the PioneerLab, its new twin-engine technology demonstrator based on the H145 platform.