Books

Featured Books

pcb007 Magazine

Latest Issues

Current Issue

Finding Ultra

New demands on PCB fabrication, namely advanced packaging, ultra high density interconnect (UHDI), and new specialty materials, are converging, changing the landscape of our business. Is it time to start paying close attention to this convergence?

Developing a Strategy

A solid strategy is a critical part of success. This month, we asked some of the top industry leaders and business strategy "gurus" to share their thoughts on developing strategies.

Winning With TQM

In this issue, we explore how TQM has entered the DNA of continuous improvement disciplines, and the role leadership transformation plays in this. If you've ever competed against a TQM company, you understand their winning advantage.

Columns

Latest Columns

||| MENU
Legislation Introduced to Restore America's Printed Circuit Board Industry after Two Decades of Decline
May 12, 2023 | PCBAA
Estimated reading time: 2 minutes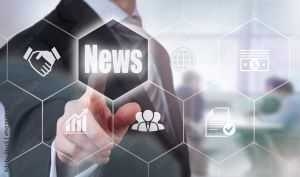 The bipartisan Protecting Circuit Boards and Substrates Act of 2023 introduced by Representatives Blake Moore (R-UT-1) and Anna Eshoo (D-CA-16) finishes the job the CHIPS Act began by incentivizing investment in the domestic printed circuit board (PCB) industry.
This bill is a necessary follow-on to the CHIPS Act: without a trusted, reliable domestic source of PCBs and substrates, computer chips don't connect to end use electronic devices.
Domestic PCB production shrunk over the past 20 years, falling from 30% to barely 4%of the world's supply.
Ninety percent of the world's supply now comes from Asia…56% in China alone.
Major provisions of the bill:
$3 billion to fund factory construction, workforce development and R&D
A 25% tax credit for purchasers of American-made PCBs and substrates
"Now is the moment for Congress to take decisive action by furthering robust legislation to reshore our manufacturing, strengthen our supply chains, and prioritize national security," said Congressman Blake Moore. "The Protecting Circuit Boards and Substrates Act provides a tried and true approach to incentivizing American companies to produce printed circuit boards here at home, which will maintain the integrity of military and national security commercial materials, boost our economy and workforce, and usher in a new era of American manufacturing. The progress we have made on semiconductors is a significant step in the right direction, but congressional support for the entire microelectronics ecosystem is needed to reduce reliance on China. I am grateful to reintroduce this bill with Congresswoman Eshoo and am hopeful this bipartisan effort will successfully move through the legislative process."
"Printed circuit boards (PCBs) are critical components of almost every piece of electronics used today. However, over the past two decades, a vast majority of PCB manufacturing has moved offshore, making PCBs vulnerable to tampering by foreign adversaries, and only 4% of PCBs are manufactured in the United States. If we want to ensure technological superiority across the global stage and strengthen national security, we need to bring PCB production back to America, which is exactly what my bipartisan bill does," said Rep. Eshoo.
"Remember, chips don't float. They need PCBs to connect to any electronic device. With production of American-made semiconductors ramping up, PCBs are a key ingredient in revitalizing the nation's microelectronics ecosystem. Without a robust domestic supply chain, we have become almost entirely reliant on foreign suppliers for the PCBs we need," said Travis Kelly, Chairman of the Printed Circuit Board Association of America.
PCBAA President Will Marsh said, "Our industry is grateful for this bipartisan support for American-made microelectronics. This is the right response to years of offshoring and a dangerous dependence on foreign sourcing."
PCBAA Executive Director David Schild said, "From F-35s to F-150s, the modern world is built on printed circuit boards, and we need to make more of them in America. This bill will lead to new factories, high paying jobs and an ecosystem to support the work being done by our colleagues in the semiconductor industry."
---
Suggested Items
09/22/2023 | Boeing
Boeing has announced a $10 million investment in the George W. Bush Presidential Center to support its museum and Veterans and Military Families programs. 
09/15/2023 | Northrop Grumman
Northrop Grumman Corporation's multi-intelligence MQ-4C Triton uncrewed aircraft achieved a declaration of initial operating capability (IOC) by the U.S. Navy.
09/14/2023 |
BAE Systems signed a contract with the Swedish Defence Materiel Administration (FMV) worth approximately $500 million for 48 new ARCHER artillery systems for the Swedish Army.
09/14/2023 | John Watson -- Column: Elementary, Mr. Watson
Electronics are continually evolving, driven by innovations in printed circuit board technology. Flexible PCBs have emerged as a revolutionary force, reshaping the PCB industry and influencing the design and functionality of countless electronic devices. Some believe that flexible PCBs are a relatively newer technology, but as we will see, that is not true. Since I'm an instructor, here's a short history lesson on how we got here and what we can expect.
09/13/2023 | Hentec Industries/RPS Automation
Hentec Industries/RPS Automation, a leading manufacturer of selective soldering, lead tinning and solderability test equipment, is pleased to announce that Sinclair Manufacturing has purchased Pulsar solderability testing and Photon steam aging systems for installation in their Chartley, Massachusetts facility.