Keysight Unveils First Midrange Network Analyzer Delivering Fast, Accurate Error Vector Magnitude Measurements
May 29, 2023 | Keysight Technologies, Inc.
Estimated reading time: 1 minute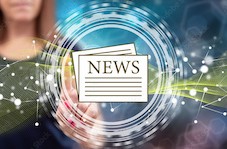 Keysight Technologies, Inc. introduces the Keysight E5081A ENA-X, the first midrange vector network analyzer (VNA) that produces fast, accurate error vector magnitude (EVM) measurements and accelerates the characterization of 5G component designs by up to 50%.
Demand for ever-increasing data speeds with ultra-low latency is pushing the next generation of wireless communications systems to operate at higher radio frequencies (RF). To ensure 5G New Radio (NR) transmitters meet these operational demands, RF engineers must fully test the design and performance of components such as power amplifiers (PA). Obtaining measurements for PAs under realistic conditions can be time consuming, requiring multiple instruments and test setups. In addition, acquiring the precise EVM measurements needed to certify PA conformance to 5G standards requires using a high-performance VNA.
The new Keysight ENA-X addresses this need by giving RF engineers a midrange network analyzer platform with integrated modulation distortion analysis offering full vector correction at the device under test (DUT) plane in a single test setup. With a unique architecture, the ENA-X can perform multiple measurements with a single connection, which simplifies test setup, drives repeatability, and speeds testing.
Keysight ENA-X provides the following benefits:
Integrated solution – Provides an integrated upconverter, direct receiver access, and modulated distortion analysis software enabling characterization of RF amplifier performance under complex modulation schemes in high-power systems operating at up to 44 GHz.
Simplified setup – Offers a single test setup run with one connection and requiring only a single calibration that accelerates the characterization of PAs for 5G transmitters in the 5G NR FR1 and FR2 frequency bands by up to 50%
Accurate, repeatable results – Builds on Keysight's metrology expertise with patented, custom monolithic microwave integrated circuits (MMIC) to provide the highest measurement accuracy, easily repeatable results, and the lowest residual EVM on the market.
Joe Rickert, Vice President and General Manager, Keysight High Frequency Measurements Center of Excellence, said: "Combined with the powerful modulation distortion analysis software that was previously only available on our highest-performing PNA series network analyzers, the new midrange E5081A ENA-X VNA solution is ideal for power amplifier characterization for 5G transmitters. Thanks to its custom-built MMICs, the ENA-X provides the highest output power, dynamic range, and system stability needed by RF engineers without masking the performance of the power amplifier under test."
---
Suggested Items
09/25/2023 | CACI International Inc.
CACI International Inc announced that it successfully completed Optical Communication Terminal (OCT) Interoperability Testing (OIT) of its CrossBeam® OCT for the Space Development Agency's (SDA) Tranche 1 data relay and tracking network
09/22/2023 | Keysight Technologies, Inc.
Keysight Technologies, Inc. and Synopsys, Inc. are partnering to provide internet of things (IoT) device makers with a comprehensive cybersecurity assessment solution to ensure consumers are protected when devices are shipped to market. Under the arrangement, the Synopsys Defensics® fuzzing tool will be embedded as an option into the Keysight IoT Security Assessment solution. 
09/21/2023 | PRNewswire
Sharp Imaging and Information Company of America (Sharp) is announcing that it will be showing its new digital press technologies at the Printing United Expo, in Atlanta, Georgia from October 18 – 20, 2023.
09/21/2023 | Takaya
TEXMAC/Takaya, the pioneering developer of flying probe testing systems for assembled Printed Circuit Board Assemblies (PCBAs), announces the launch of FastTrack ODB++, the Takaya Program Generator, a Takaya-developed conversion software program that simplifies and streamlines communication between machines when generating APT testing programs.
09/20/2023 | Hentec Industries/RPS Automation
Hentec Industries/RPS Automation, a leading manufacturer of selective soldering, component lead tinning and solderability test equipment, announces that it has added assembly and production staff members to its team to accommodate its recent increase in sales and order demand.