Books

Featured Books

pcb007 Magazine

Latest Issues

Current Issue

Finding Ultra

New demands on PCB fabrication, namely advanced packaging, ultra high density interconnect (UHDI), and new specialty materials, are converging, changing the landscape of our business. Is it time to start paying close attention to this convergence?

Developing a Strategy

A solid strategy is a critical part of success. This month, we asked some of the top industry leaders and business strategy "gurus" to share their thoughts on developing strategies.

Winning With TQM

In this issue, we explore how TQM has entered the DNA of continuous improvement disciplines, and the role leadership transformation plays in this. If you've ever competed against a TQM company, you understand their winning advantage.

Columns

Latest Columns

||| MENU
Elsyca Releases Updates to DFM Software
May 29, 2023 | Elsyca
Estimated reading time: 1 minute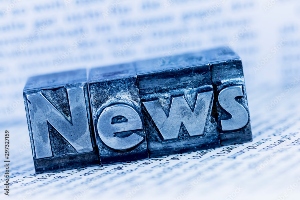 Elsyca NV has released updates to its PCBBalance, a DFM software that applies automated and optimized copper balancing to PCB designs and panel layout.
The PCBBalance v2.1 features additional color plot visualization options, which provides Plot Key Performance Indicator values per PCB product on the panel including standard deviation, CPK, and fraction of surface within specifications.
The DFM tool also enables copper balancing of Gerber output files, wherein users can adjust copper balancing position by defining small shifts in (X,Y) directions upon export.
The new version also enables definition of no-go zones, provides the possibility to import predefined plating process and balancing parameter sets (recipes) from a custom directory for direct use in PCBBalance (new recipes can be saved to custom directory if user has necessary admin rights), enables manual selection of plate boxes from library or automatic selection based on panel size, as well as decoupling of front and back side image balancing parameters to allow optimal copper balancing pattern on both sides. 
Finally, PCBBalance v2.1 enables a more accurate prediction of the copper deposit thickness in and around HDI areas to account for high local copper density fractions during the copper plating processes.
Simulation projects executed in the previous version of Elsyca PCBBalance should not be opened in the current one but should be rerun with Elsyca PCBBalance v2.1.