EWPTE 2023: A Review by Happy Holden
May 29, 2023 | Happy Holden, I-Connect007
Estimated reading time: 5 minutes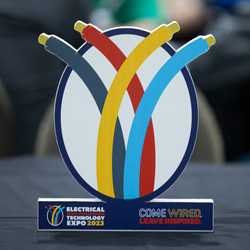 While IPC was hosting its annual SummerCom mid-year standards event, WHMA was hosting its own "wire show," co-located in Milwaukee, Wisconsin with the tagline 'Come Wired. Leave Inspired!'
IPC's SummerCom 2023 conducted more than 90 meetings from May 13–18, ranging from very small to very large groups. Some meetings only lasted an hour, while others were four to eight hours. We are fortunate to have a membership that will travel a distance and donate their time to our standards.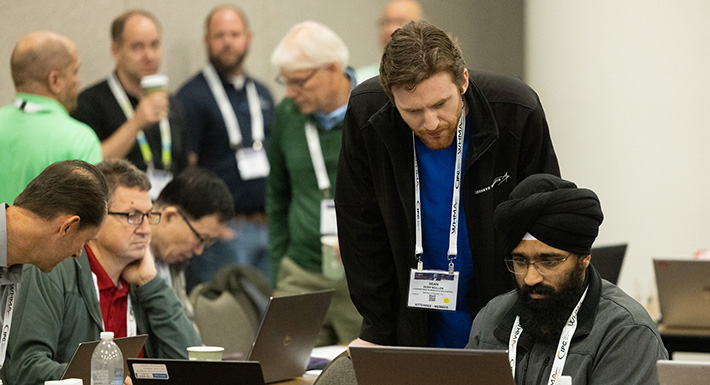 On Tuesday evening, IPC hosted its famous Golden Gnome Awards. It was a really fun event with many in attendance dressed to impress.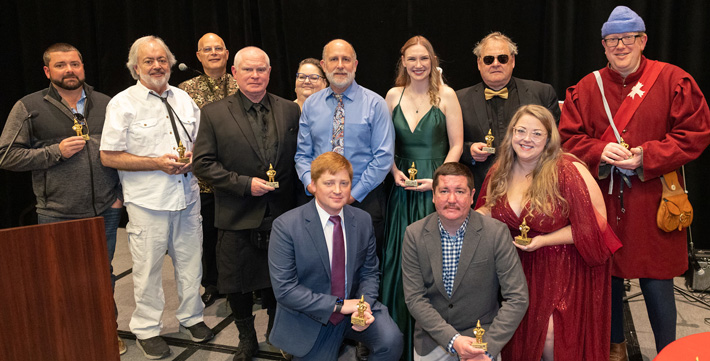 Wiring Harness Manufacturer's Association (WHMA)
WHMA is a much smaller technical association than IPC, but it provides the connectivity between our boards, assemblies, and the myriad sensors and actuators used in modern electrical and electronic systems. Wire is the principal conduit, but the variety and complexity of these configurations seem endless. Then the terminations also seem endless, with just a few being soldered while the majority can be press-fit, welded, ultrasonically bonded or mechanically crimped.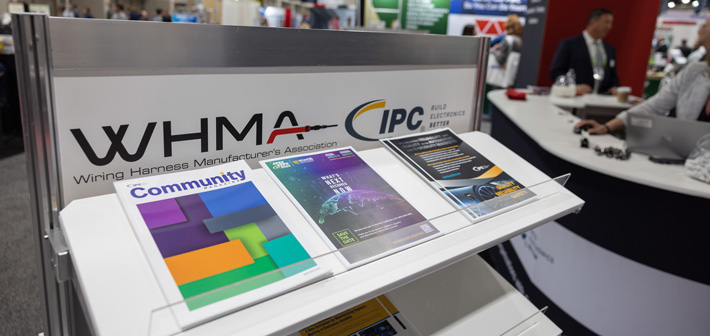 The configurations of these custom wiring harnesses or power distribution cabling are as diverse as the products that require them, from appliances to vehicles to computers and aircraft. The variety of plastics, shielding, braiding, insulations conductive metals and protections are truly staggering.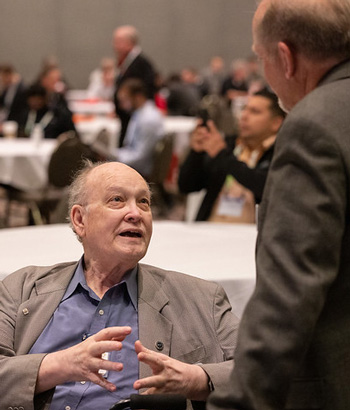 I met two individuals from the WHMA Board of Directors, who are both presidents and CEOs of their own cabling companies. I asked them, "What are your greatest challenges?" I expected to hear replies like, "workforce," "profits," "complexity," or "bureaucracy." Instead, they said their biggest challenge is "respect," as in they don't feel they get what they deserve. They called themselves the "Rodney Dangerfield of the interconnect business" and "we don't get any respect."
It was interesting, but when I asked about fiber optic cabling, not a single exhibitor had an example. We even searched for a sales executive for answers about optical cabling and found none. This was strange, as this is my experience from 30 years at Hewlett-Packard, where we manufactured our own electrical wiring harnesses, including optical cabling and connectors. Optical must be part of a different technical association.
EWPTE provides training and education, and it connects buyers with local, national, and international manufacturers and distributors, thus providing new business opportunities.
Like IPC APEX EXPO, EWPTE has professional development courses and offered seven of them before the exhibits opened; attendance was above expectations.
An Amazing Keynote Speaker
The opening keynote featured Kenneth Harris II, formerly of NASA. Acknowledged by Forbes Magazine as one of the world's youngest and most influential individuals in the field of science, his presentation was titled, "Building the Future."

Harris started with NASA at the age of 16 (while still in high school) and successfully led integration of the $10 billion James Webb Space Telescope (JWST). At EWPTE, Harris shared his exciting story that spans 15 years of exploring the engineering complexity behind some of our most ambitious missions to date. His experience as a wire harness engineer on the JWST and a champion of early STEM exposure presented a career of accomplishments.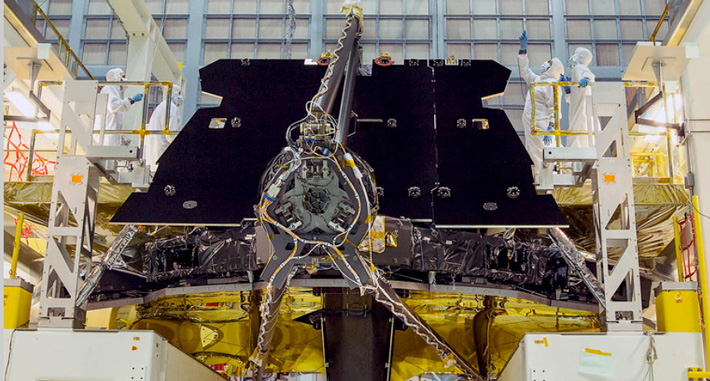 He shared that the challenge of the JWSP cabling, and interconnections was the temperature differences between the sun-side and the dark-side. The JWST orbits the earth from 1.5 million km away. It is an infrared radiation sensitive telescope working off the cosmological red shift—as radiation from stars moves across the galaxy, its wavelength shifts to longer (redder). It was only 37°K on the dark-side (the side with the gold-plated primary and secondary mirrors and instrument) but rose to 385°K on the sun-side (with transmitters and antennas). The Teflon™-flat ribbon-multiconductor cable (2.6" wide x 0.9" thick) was 6 meters (wrapped in gold-plated Kapton) and connected power and telemetry from side-to-side. The JWST has already looked back 13.1 billion years (ancient light). Harris showed several of his favorite James Webb galactic photos and compared them to what the Hubble Space telescope could produce.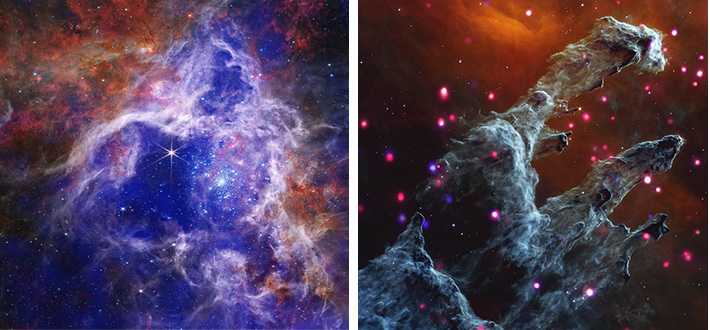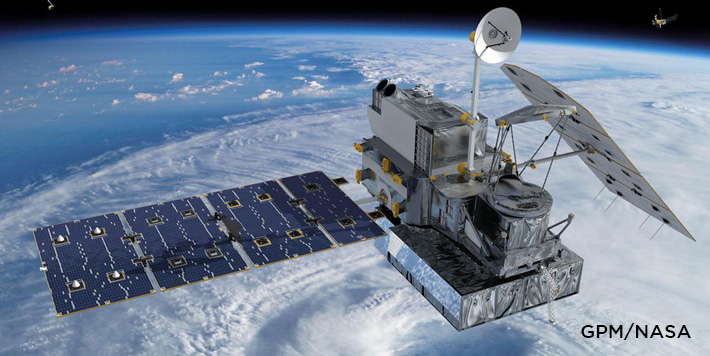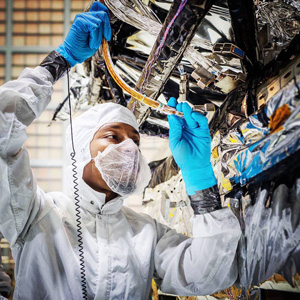 Another of his other NASA projects was the Global Precipitation Monitoring (GPM) satellite orbiting the earth that does rain/storm studies. This microwave imager has a 550-mile diameter view of the entire earth and tracks precipitation. The power system is solar cells of over 2000W. Currently, Harris is working with a UK-based housing project that builds a low-cost, high-quality home in just three days. The advantages of such a build include a low-carbon footprint, using modern renewable materials to create prefabricated construction, and a quality home that should last at least 50 years.
As a senior project engineer for The Aerospace Corporation, Harris has what many consider to be a dream job in the STEM field: He contributes to both DoD and NASA payload missions. In this role, he's responsible for developing procedures and implementing processes to defend orbit satellites from physical and cyber threats—the attainment of which leads to the successful data collection and orbital life of the mission.Page 1 of 2
---
Suggested Items
09/26/2023 | GlobalFoundries
GlobalFoundries (GF) announced it has applied for U.S. CHIPS and Science Act Funding, with two full applications submitted to the CHIPS Program Office of the U.S. Department of Commerce.
09/25/2023 | HyRel
HyRel Technologies, a global provider of quick turn semiconductor modification solutions, proudly announces that it earned the prestigious AS9100 certification.
09/18/2023 | RTX
RTX business Collins Aerospace has been selected by BAE Systems as the provider for Large Area Display technology to be integrated into the cockpits of future Eurofighter Typhoon aircraft.
09/18/2023 | IPC
IPC Day France: Aerospace Electronics is an aerospace-focused networking event featuring key industry experts from NASA and Airbus and will take place on October 2, 2023 . 
09/14/2023 | CONFIDEE
CONFIDEE, a leading PCB partner, proudly announces its recent achievement of AS9120 certification. This prestigious certification highlights the company's commitment to excellence, quality, and customer satisfaction, making it a preferred choice for all defence and aerospace needs.