Hyperstone Awarded JOSCAR Certification for Supply Chain Security
May 31, 2023 | Hyperstone
Estimated reading time: 1 minute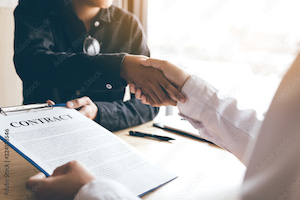 Hyperstone is proud to announce that it has been awarded the JOSCAR certification and is now recognized as a fully compliant supplier for several security companies and major organizations, effective April 18, 2023. The Joint Supply Chain Accreditation Register (JOSCAR) is a collaborative accreditation and compliance system used by the aerospace, defense, and security industries to ensure that suppliers meet the high standards required for these sectors.
JOSCAR's administration organisation, Hellios, apply a detailed examination into all its applicants, which reassures their buying organizations that suppliers are reliable and trustworthy. By managing essential supplier data and providing relevant insight, Hellios builds confidence in the supply chains of industry communities in a cost-effective and agile way.
JOSCAR certification is a mark of quality and demonstrates that Hyperstone has met the stringent requirements for supply chain security, including information security, cyber security, and corporate social responsibility. The certification is recognized by major companies in the aerospace, defense, and security industries, and will enable Hyperstone to continue to provide high-quality products and services to its customers.
"We are delighted to have been awarded the JOSCAR certification," said Steffen Allert, VP Sales at Hyperstone. "This certification is a testament to the hard work and dedication of our team  and demonstrates Hyperstones commitment to working with the UK's aerospace, defense and security sectors. We are committed to maintaining these standards and providing our customers with the best possible service."
---
Suggested Items
09/18/2023 | RTX
RTX business Collins Aerospace has been selected by BAE Systems as the provider for Large Area Display technology to be integrated into the cockpits of future Eurofighter Typhoon aircraft.
09/18/2023 | IPC
IPC Day France: Aerospace Electronics is an aerospace-focused networking event featuring key industry experts from NASA and Airbus and will take place on October 2, 2023 . 
09/14/2023 | CONFIDEE
CONFIDEE, a leading PCB partner, proudly announces its recent achievement of AS9120 certification. This prestigious certification highlights the company's commitment to excellence, quality, and customer satisfaction, making it a preferred choice for all defence and aerospace needs.
09/13/2023 | Hentec Industries/RPS Automation
Hentec Industries/RPS Automation, a leading manufacturer of selective soldering, lead tinning and solderability test equipment, is pleased to announce that Sinclair Manufacturing has purchased Pulsar solderability testing and Photon steam aging systems for installation in their Chartley, Massachusetts facility.
09/13/2023 | Vexos
Vexos, a leading global Electronic Manufacturing Services (EMS) and Custom Material Solutions (CMS) provider, is excited to announce the successful acquisition of the cutting-edge manufacturing facility ControlTek.