Hyperstone Awarded JOSCAR Certification for Supply Chain Security
May 31, 2023 | Hyperstone
Estimated reading time: 1 minute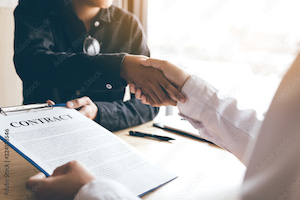 Hyperstone is proud to announce that it has been awarded the JOSCAR certification and is now recognized as a fully compliant supplier for several security companies and major organizations, effective April 18, 2023. The Joint Supply Chain Accreditation Register (JOSCAR) is a collaborative accreditation and compliance system used by the aerospace, defense, and security industries to ensure that suppliers meet the high standards required for these sectors.
JOSCAR's administration organisation, Hellios, apply a detailed examination into all its applicants, which reassures their buying organizations that suppliers are reliable and trustworthy. By managing essential supplier data and providing relevant insight, Hellios builds confidence in the supply chains of industry communities in a cost-effective and agile way.
JOSCAR certification is a mark of quality and demonstrates that Hyperstone has met the stringent requirements for supply chain security, including information security, cyber security, and corporate social responsibility. The certification is recognized by major companies in the aerospace, defense, and security industries, and will enable Hyperstone to continue to provide high-quality products and services to its customers.
"We are delighted to have been awarded the JOSCAR certification," said Steffen Allert, VP Sales at Hyperstone. "This certification is a testament to the hard work and dedication of our team  and demonstrates Hyperstones commitment to working with the UK's aerospace, defense and security sectors. We are committed to maintaining these standards and providing our customers with the best possible service."
---
Suggested Items
11/29/2023 | TT Electronics
TT Electronics, a global provider of custom power solutions and engineered technologies, has announced that its Power and Control business has officially opened its new state-of-the-art research, development and manufacturing facility.
11/27/2023 | HyRel
HyRel Technologies, a global provider of quick turn semiconductor modification solutions, announces the achievement of International Traffic in Arms Regulations (ITAR) registration.
11/20/2023 | MIT
MIT's Department of Aeronautics and Astronautics (AeroAstro) recently hosted the 2023 Future Leaders in Aerospace Symposium, inviting women and underrepresented minorities in aerospace fields to campus for a two-day program.
11/14/2023 | NEO Tech
NEOTech, a leading provider of electronic manufacturing services (EMS), design engineering, and supply chain solutions in the high-tech industrial, medical device, and aerospace/defense markets, is thrilled to welcome James Doyle to the team as Chief Executive Officer of NEOTech's Aerospace & Defense division, effective immediately.
11/06/2023 | PRNewswire
Vuzix Corporation, a leading supplier of smart glasses and Augmented Reality (AR) technology and products, announced it has completed delivery against a follow-on order from a Tier-1 aerospace and defense contractors with which it has been working with.