Fujitsu, Microsoft Announce Global Partnership to Enable 'Sustainability Transformation'
May 31, 2023 | ACN Newswire
Estimated reading time: 3 minutes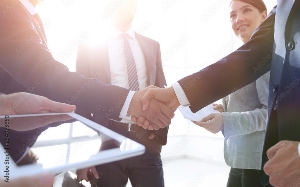 Fujitsu Limited and Microsoft Corporation announced a five-year strategic partnership to significantly expand their existing collaboration. The agreement, which will involve investment by both companies to drive the expansion of Fujitsu's multibillion dollar Uvance business, leverages the Microsoft Cloud and industry-leading technologies to digitally transform how organizations around the world develop more sustainable practices and solutions that address societal needs, and unlock new streams of business growth. Together, the two companies will enable more organizations to quickly respond to rapid changes in the environment, help transform how hospitals operate to enhance patient experiences, bring more stability to supply chain challenges and more.
As part of this partnership, details of which were revealed today in a Fujitsu briefing to investors, Fujitsu named Microsoft as a premier Cloud Partner. The two companies will jointly develop and bring to market innovative Fujitsu Uvance solutions that bring together Fujitsu's industry expertise in manufacturing, retail, healthcare, and its advanced computing and network capabilities with Microsoft's innovative cloud platforms including Microsoft Azure, Microsoft 365, Microsoft Dynamics 365, Microsoft Power Platform and Viva. The companies will drive joint go-to-market activities and deliver innovative solutions that respond to our customers' needs and accelerate business growth. In addition, the companies will work together to address sustainable and societal challenges in the following areas:
- Sustainable Manufacturing will empower digitized manufacturing sites to leverage Microsoft Cloud for Sustainability to develop solutions that help companies more easily visualize risks associated with rapid environmental change. Migrating the on-premises data lake platform to a new, modern Microsoft Azure Data Platform will increase speed and scale for faster analysis and forecasting, Fujitsu will be able to build robust supply chains and faster recovery efforts designed to respond to natural disasters, geopolitical risks, pandemics and raw materials price fluctuations.
- Consumer Experience will enable consumer businesses to respond to the growing demand to enhance customers' business operations by developing smart retail solutions. Fujitsu will offer more sustainable, efficient shopping experiences, that prevent food loss and develop smart retail solutions that address customer demand for more sustainable retail experiences.
- Healthy Living will use the power of Microsoft cloud technology to help more organizations around the world secure patient data, improve the quality of medical care and optimize medical institution operations. Fujitsu and Microsoft will provide a cloud-based platform that links electronic medical records in hospitals to secure patient data to help hospitals and healthcare organizations improve the quality of medical care for patients, and uses generative AI technology to help hospitals and healthcare organizations optimize institutional operations of all sizes by reducing the burdens healthcare professionals face.
- Trusted Society delivers solutions that ensure sustainability and resilience to global supply chain crises, including logistics crises, geopolitical risks, weather and natural disasters, and pandemics. This includes more easily tracing product sourcing and movement, providing more detailed demand forecasting and helping with sustainability objectives such as visibility into CO2 emissions.
To accelerate these offerings, Fujitsu is collaborating with Microsoft to deliver skilling initiatives to enable cloud sales and engineering training and certification for 28,000 employees over the next five years in all Fujitsu regions - Japan, Europe, Asia, and Americas--across all solution areas and Microsoft Cloud for Industries.
Takahito Tokita, President and CEO of Fujitsu Limited said, "Fujitsu is thrilled to embark on this strategic partnership with Microsoft, which represents an important step to realize Fujitsu's corporate purpose - to make the world more sustainable by building trust in society through innovation. Microsoft's trusted cloud platform and advanced AI capabilities uniquely position us to accelerate the global development and deployment of innovative offerings that draw on our own technologies like computing and AI, as well as our extensive expertise in several key industries. We look forward to further deepening this relationship to realize true 'Sustainability Transformation' in the months and years ahead."
"We have an opportunity to help organizations in every industry apply the latest innovations across the cloud and this new generation of AI to accelerate business growth and operate more sustainably," said Satya Nadella, Chairman and CEO, Microsoft. "We look forward to deepening our partnership and bringing together the end-to-end power of the Microsoft Cloud with Fujitsu's industry expertise to help our mutual customers address business and societal challenges."
This global partnership will further fuel Fujitsu's mission to help organizations contribute towards a more sustainable world, transforming business to drive positive, lasting change for the environment, economies, and society. 
(1) 1USD = 130yen
---
Suggested Items
09/20/2023 | I-Connect007 Editorial Team
Panasonic's Darren Hitchcock spoke with the I-Connect007 Editorial Team on the complexities of moving toward ultra HDI manufacturing. As we learn in this conversation, the number of shifting constraints relative to traditional PCB fabrication is quite large and can sometimes conflict with each other.
09/19/2023 | Anaya Vardya -- Column: Standard of Excellence
In my last column, I discussed cutting-edge innovations in printed circuit board technology, focusing on innovative trends in ultra HDI, embedded passives and components, green PCBs, and advanced substrate materials. This month, I'm following up with the products these new PCB technologies are destined for. Why do we need all these new technologies?
09/18/2023 | ViTrox
ViTrox, which aims to be the world's most trusted technology company, is excited to announce that our trusted Sales Channel Partner (SCP) in Mexico, SMTo Engineering, S.A. de C.V., will be participating in SMTA Guadalajara Expo & Tech Forum. They will be exhibiting in Booth #911 from the 25th  to the 26th of October 2023,  at the Expo Guadalajara in Jalisco, Mexico.
09/18/2023 | Intel
Intel announced one of the industry's first glass substrates for next-generation advanced packaging, planned for the latter part of this decade.
09/18/2023 | Aidan Salvi -- Column: Facing the Future
I have been in and around circuit boards most of my life. I started 20 years ago in my family's PCB shop, leaving after a couple of years to start my own software company. About a year ago, I returned to the family business, and the first thing I noticed was that nothing had really changed. We were doing the same things in the same way as the day I left. After talking to several experts in the industry, I realized it was worse than that: The manufacturing of PCBs had not changed in 70 years.