[Men•tor]: A Wise and Trusted Guide
May 31, 2023 | Linda Stepanich, IPC
Estimated reading time: 2 minutes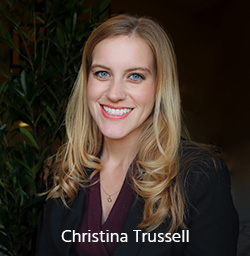 A new engineer walks into a reception at IPC APEX EXPO… in other words, there are many ways to connect with one another in the electronics manufacturing community. Here's the true story of how a mentor and a mentee met, discussed IPC standards, chaired a committee together, and won top IPC awards.
Christina Trussell of Blue Origin was new to her career and eager to learn. Garry McGuire of NASA Marshall Space Flight Center was an established contributor to dozens of IPC standards. After they met at an IPC APEX EXPO Newcomers' Reception, the two built a strong mentor/mentee relationship. Christina is an Emerging Engineer (EE),and they both have leadership roles on the 7-31FS IPC/WHMA-A-620 Space and Military Electronic Assemblies Addendum Task Group.
Coincidentally, they also celebrated two big wins at the IPC annual awards ceremony this year, with Garry taking home IPC's highest honor, the IPC Raymond E. Pritchard Hall of Fame Award, and Christina emerging as a Rising Star. 
Let's start with your first meeting. How did that go and what was your expectation?
Christina: The first time I attended IPC APEX EXPO, I went to the Newcomers' Reception. While I was there, I had a question regarding the IPC/WHMA-A-620S and I had no idea who to talk to about it. I saw John Mitchell, president and CEO of IPC, greeting everyone and I decided that talking to him would be the best way to find an answer to my question. I was able to speak with John about my question, and he directed me to Teresa Rowe, who eventually introduced me to Garry. When I met Garry, he gave me such a great answer to my question that I asked him if he would be my mentor.
Garry: Teresa Rowe approached me and said she knew an engineer who would be a great candidate for me to work with in the Emerging Engineer program. Christina and I met shortly thereafter. The COVID shutdown affected our ability to conduct face-to-face activities, but we did make it to several IPC meetings, and we had many more virtual meetings.
There is much to gain from being part of a mentorship program. What were your expectations, and how did you establish the types of meetings and projects you would work on? 
Christina: My expectations were to have someone show me the ropes in the IPC standards committee world. Outside of that, Garry has proven to be a valuable resource for one-off technical harnessing-type questions that have stumped me over the years. Aside from being a co-vice-chair on the IPC/WHMA-A-620S with Garry, we haven't taken on any special projects together. The A-620 space addendum has kept us busy enough that we have maintained virtual communication throughout those COVID years. 
To read this entire conversation, which appeared in the Spring issue of Community Magazine, click here.
---
Suggested Items
09/28/2023 | Nolan Johnson, I-Connect007
The practical question around CHIPS Act development and electronics assembly is, "Will this change how we do business?" Indium Corporation's Dr. Andy Mackie sat down with Nolan Johnson to share what he sees as emerging answers to that question from his perspective as an expert in electronics assembly and packaging, and as a participant in standards development through IPC, JEDEC, and SEMI.
09/28/2023 | IPC
IPC continues to collaborate with the electronics manufacturing industry to meet their current and future workforce training needs.
09/28/2023 | IPC
Though product demand weakened this month with Orders and Backlog Indexes slipping, overall electronics industry operations remain healthy per IPC's September 2023 Global Sentiment of the Electronics Supply Chain Report.
09/27/2023 | Cherie Litson, CID+, Litson1 Consulting
Rigid-flex circuits are unique structures; part rigid board and part flex, they're increasingly working their way into many of the electronic devices we use every day. There have been many advances in rigid-flex lately as more companies find themselves exploring this technology. So, before I started writing this article about rigid-flex design, I double-checked a few things. Fortunately, there is plenty of rigid-flex information available on a variety of great websites that we all know and trust.
09/18/2023 | IPC
IPC Day France: Aerospace Electronics is an aerospace-focused networking event featuring key industry experts from NASA and Airbus and will take place on October 2, 2023 .