Books

Featured Books

pcb007 Magazine

Latest Issues

Current Issue

Finding Ultra

New demands on PCB fabrication, namely advanced packaging, ultra high density interconnect (UHDI), and new specialty materials, are converging, changing the landscape of our business. Is it time to start paying close attention to this convergence?

Developing a Strategy

A solid strategy is a critical part of success. This month, we asked some of the top industry leaders and business strategy "gurus" to share their thoughts on developing strategies.

Winning With TQM

In this issue, we explore how TQM has entered the DNA of continuous improvement disciplines, and the role leadership transformation plays in this. If you've ever competed against a TQM company, you understand their winning advantage.

Columns

Latest Columns

||| MENU
PFAS: Sounding the Alarm
June 2, 2023 | Suhani Chitalia, IPC Environmental Regulatory Affairs Manager
Estimated reading time: 2 minutes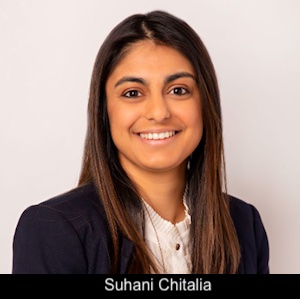 Man-made chemicals known as PFAS have regulators busy trying to address previous releases and prevent future releases of this chemical into the environment from widespread uses in manufacturing processes and products used across the globe. PFAS chemicals tend to be persistent in the environment and they have been used long enough and in enough applications that their unwanted presence in the environment has public health policymakers concerned.
PFAS are per- and polyfluoroalkyl substances, a family of chemicals generally defined by the presence of a carbon-fluorine bond. PFAS resist chemicals, water, and oils, and perform many different functions in products useful in our daily lives.
PFAS released to the environment can remain in the environment—they are persistent chemicals. There are thousands of PFAS chemicals composing the family of PFAS. Some, depending on the complexity of the molecule, perform differently, have a different lifetime, and have different potential for adverse health effects in exposed populations.
We are advocating on behalf of the electronics industry globally and sounding the alarm within the electronics manufacturing industry: Now more than ever it is imperative to understand the chemicals used in your products and the processes used to make those products, and if you're not taking action to learn more, you may find your ability to purchase or use a critical chemical has been restricted. If you're not aware of the chemical makeup of your products, and if and where PFAS chemicals exist, it's time to really start looking into this. We recognize more and more that companies will need to either be prepared to disclose PFAS in their products, or the government will impose a requirement.
What Role Does Advocacy Play in PFAS?
In my experience as an environmental attorney, and as IPC's environmental regulatory affairs manager, I recognize that there is often a lack of data to back up community-based environmental cases. There's a disconnect between the science and what is happening to people (or what we're concerned could be happening), and it's hard to make that connection. It happens all the time with environmental laws and regulations. While government works diligently to protect public health and the environment, the laws are often broad and rather lofty. The importance of advocacy and understanding the implications of a law are critical. Providing the government with data to support a policy ensures thoughtful and sustainable regulations that can be effectively enforced. With input from stakeholders, it is often found that it is more useful to protect public health when you have a narrower regulatory scope that is more realistically achievable.
To read the rest of this article, which appeared in the Spring 2023 issue of IPC Community, click here.
---
Suggested Items
09/20/2023 | I-Connect007 Editorial Team
Panasonic's Darren Hitchcock spoke with the I-Connect007 Editorial Team on the complexities of moving toward ultra HDI manufacturing. As we learn in this conversation, the number of shifting constraints relative to traditional PCB fabrication is quite large and can sometimes conflict with each other.
09/19/2023 | Anaya Vardya -- Column: Standard of Excellence
In my last column, I discussed cutting-edge innovations in printed circuit board technology, focusing on innovative trends in ultra HDI, embedded passives and components, green PCBs, and advanced substrate materials. This month, I'm following up with the products these new PCB technologies are destined for. Why do we need all these new technologies?
09/18/2023 | ViTrox
ViTrox, which aims to be the world's most trusted technology company, is excited to announce that our trusted Sales Channel Partner (SCP) in Mexico, SMTo Engineering, S.A. de C.V., will be participating in SMTA Guadalajara Expo & Tech Forum. They will be exhibiting in Booth #911 from the 25th  to the 26th of October 2023,  at the Expo Guadalajara in Jalisco, Mexico.
09/18/2023 | Intel
Intel announced one of the industry's first glass substrates for next-generation advanced packaging, planned for the latter part of this decade.
09/18/2023 | Aidan Salvi -- Column: Facing the Future
I have been in and around circuit boards most of my life. I started 20 years ago in my family's PCB shop, leaving after a couple of years to start my own software company. About a year ago, I returned to the family business, and the first thing I noticed was that nothing had really changed. We were doing the same things in the same way as the day I left. After talking to several experts in the industry, I realized it was worse than that: The manufacturing of PCBs had not changed in 70 years.