Keysight Expands Autonomous Driving Test Portfolio with Lidar Target Simulator
June 6, 2023 | Keysight Technologies, Inc.
Estimated reading time: 1 minute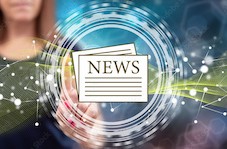 Keysight Technologies, Inc. is expanding its award-winning portfolio of autonomous driving validation test solutions with the E8717A Lidar Target Simulator (LTS), which enables automakers and lidar sensor makers to test and validate lidar sensors for autonomous vehicles (AV).
Initially developed for use in meteorology and topography, lidar is now being adopted as an automotive sensing technology that enables AVs to "see" and safely navigate through complex driving scenarios. As with radar-based systems, lidar sensor makers must ensure lidar systems quickly and reliably detect objects, enabling advanced driver assistance systems (ADAS) to work correctly before they are commercially deployed. To properly test sensors, designers currently need large floor spaces and use traditional target boards. In addition, the industry is also faced with reducing sensor cost and scaling to mass production.
The Keysight LTS solution addresses these challenges by simulating test targets at defined distance and reflectivity with a compact and standardized bench setup. This solution is designed to simplify and accelerate the testing, validation, and production of automotive lidar sensors through standardization and automation.
The following benefits are provided by the Keysight LTS:
Small footprint covering large distances – Compact bench setup saves test floor space by simulating target distances from 3 meters to 300 meters and simulating surface reflectivity from 10% to 94%.
Insightful analytics improve sensor design and performance – Powerful testing software generates insightful analytics by sweeping target distance and reflectivity, enabling design and performance improvements.
Automated software accelerates testing – The LTS test setup is fully automated using a cobot and powered by Keysight PathWave Test Executive for Manufacturing for test automation. While the cobot provides precise device movement for field of view testing, the automation software accelerates testing and throughput to support volume production.
Thomas Goetzl, Vice President and General Manager for Keysight's Automotive & Energy Solutions, said: "Keysight sees an exciting role that lidar can play in enabling autonomous vehicles to navigate more accurately with an extra sensor that complements cameras and radars. With the market's first cobot-assisted lidar target simulator with variable distance and reflectivity simulation, we are ready to support a volume roll out of lidar with a scalable manufacturing test solution."
---
Suggested Items
09/25/2023 | NASA
The same facility that provided valuable testing for NASA missions to low-Earth orbit and the Moon is now helping the agency prepare to launch the first rocket from Mars.
09/25/2023 | CACI International Inc.
CACI International Inc announced that it successfully completed Optical Communication Terminal (OCT) Interoperability Testing (OIT) of its CrossBeam® OCT for the Space Development Agency's (SDA) Tranche 1 data relay and tracking network
09/22/2023 | Keysight Technologies, Inc.
Keysight Technologies, Inc. and Synopsys, Inc. are partnering to provide internet of things (IoT) device makers with a comprehensive cybersecurity assessment solution to ensure consumers are protected when devices are shipped to market. Under the arrangement, the Synopsys Defensics® fuzzing tool will be embedded as an option into the Keysight IoT Security Assessment solution. 
09/21/2023 | PRNewswire
Sharp Imaging and Information Company of America (Sharp) is announcing that it will be showing its new digital press technologies at the Printing United Expo, in Atlanta, Georgia from October 18 – 20, 2023.
09/21/2023 | Takaya
TEXMAC/Takaya, the pioneering developer of flying probe testing systems for assembled Printed Circuit Board Assemblies (PCBAs), announces the launch of FastTrack ODB++, the Takaya Program Generator, a Takaya-developed conversion software program that simplifies and streamlines communication between machines when generating APT testing programs.